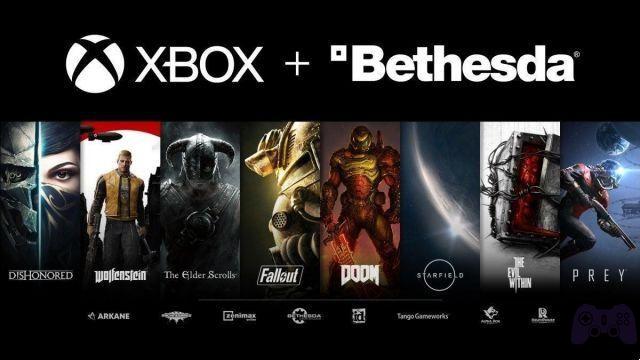 In the long response letter to the Federal Trade Commission, Microsoft has unveiled Bethesda's future plans for Xbox. We already know that the purchase of Zenimax (which also includes the team led by Todd Howard) was basically aimed at offering exclusive content, unlike the attempted acquisition of Activision Blizzard, but what we weren't aware of were obviously the projects currently in progress.
The groups under Zenimax are currently working on three exclusive games, according to Microsoft's response to the Federal Trade Commission. We already know the first two and they are Starfield and Redfall. The third is missing, but it could be one of the more mysterious projects currently being worked on in the various offices and development team under the parent company.
Assumed that Bethesda is currently working on the successor to Skyrim, it is very likely that the third mystery game brought to the attention of the Federal Trade Commission is actually the Indiana Jones currently in development at MachineGames, with the collaboration of Todd Howard. We can not of course be sure, but the statements of Redmond tell us clearly that the publisher's goal is to keep future Bethesda games out of other consoles and ecosystems. Unless, of course, these are not online experiences, such as The Elder Scrolls Online and Fallout 76, which obviously continue to be supported on PlayStation as well.
Microsoft kicked off its acquisition of Activision Blizzard in early January 2022. Right from the start, the deal left several realities perplexed and now the antitrust authorities around the world want to see clearly. In addition to the FTC, the CMA (UK body) and the European Union have also decided to postpone their decisions on the matter, without expressing themselves with a green light or a definitive stop. Keep following GameDivision for all the news and upcoming announcements from the world of video games.
Before saying goodbye, we invite you to subscribe to our YouTube channel.