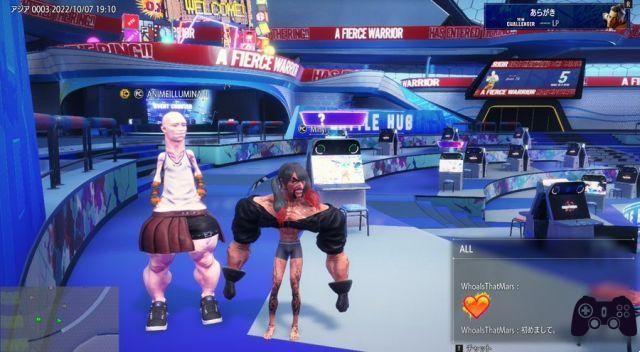 With the Street Fighter 6 beta a lot of players are experimenting with all the features offered by the next game in the series, including of course the character editor. However, as it was to be expected, someone got carried away and began to create real monsters, which perhaps do not really belong to a fighting game but to a horror film.
Over the past few days, indeed, social networks such as Twitter have been literally flooded with screenshots and videos which show the various characters deliberately created to amaze and leave a sense of shock. Deformed, unrealistic and obviously decidedly impractical bodies for fighting are the trend of this beta, which has shown how imagination and the desire to joke are two characteristics that Street Fighter 6 players do not lack. We go from absolutely unrealistic proportions up to characters that could really carve out a place in in some horror films that we could define as B-movies.
The character editor isn't the only new feature of Street Fighter 6. Over the past few months Capcom has unveiled many details of the new game in the series, which will include several novelties that we have already covered at this address. Now it remains to be understood if when the title comes out the players will prefer to continue with the path of absurdity or will prefer to focus on what will be real masterpieces in terms of character design. When in doubt, we prefer a mix of the two, because a little weirdness never hurts, especially in the world of video games.
I thought my avatar was also worth it, but there was a guy w pic.twitter.com/PH3bj5TR40
— Chakabou (@tyakabou) October 7, 2022
Street Fighter 6 will debut in 2023 per PlayStation 4, PlayStation 5, Xbox Series S, Xbox Series X e PC via Steam. At the moment Capcom has not yet announced a precise release date, but it is not excluded that a launch window or the actual release date cannot be revealed towards the end, perhaps during The Game Awards. Keep following Tom's Hardware for all the news and upcoming announcements from the world of video games.