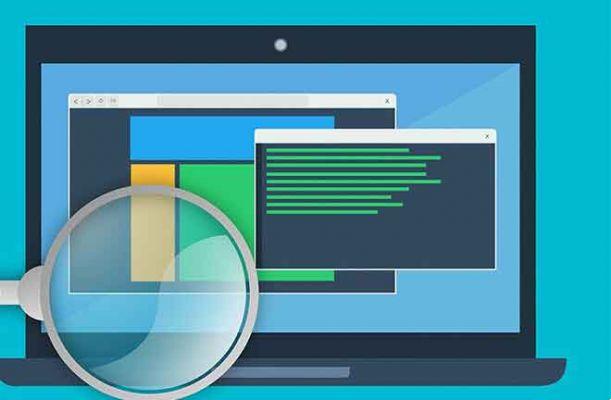 We provide you with a list of nine online antivirus with which you can scan files that you suspect may have been infected with viruses, malware or Trojans. The main advantage with traditional antiviruses is that, in addition to not needing to install them, most of these services scan the file using many antiviruses at the same time and for free.
Surely you already know some of these services, such as VirusTotal, even if it's not the only one. Here we tell you the main features of each free online antivirus, so you can choose the one that best suits your needs.
Before running an online virus scan
Before you start uploading all files to the network for online virus scanning, please note that the files you submit for analysis can be shared with antivirus companies, sandbox companies, security partners, security professionals, and security companies. Therefore, do not use this type of service for confidential files.
This is precisely why it is important to use only reliable online antivirus, especially when testing something that can be minimally compromised. When in doubt, it never hurts to read each site's privacy policy or use a traditional free online antivirus with the file sharing option disabled.
The nine best free online antivirus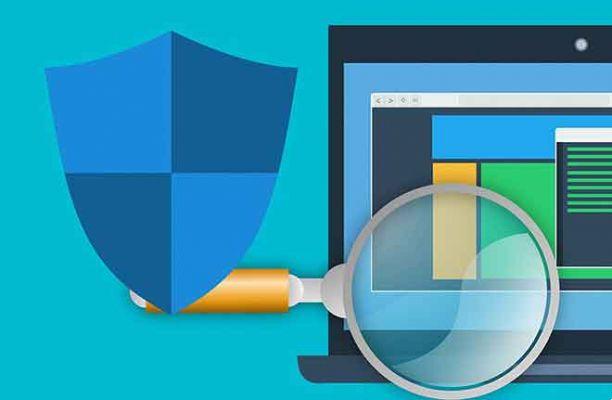 The best free online antivirus
1. VirusTotal
Let's start with the best known name: VirusTotal. Made in Malaga, bought by Google in 2012 and currently owned by the Chronicle subdivision of Alphabet. It is undoubtedly the best and most popular online virus scanning service in the cloud, distinguished by its analysis speed.
Currently Virus Total provides free file scanning using about 70 antivirus. How to scan online? To do this you can load the file from your browser, use one of the many applications that facilitate the process, copy the URL or search for the results of previous analyzes. Being so popular, many times the file we want to analyze has already been analyzed by someone else before.
2. Half defend
Another slightly more unknown option is MetaDefender di OPSWAT, a free service with which it is possible to analyze files, web addresses or IP addresses directly from the browser (it also has an extension for Google Chrome to facilitate the process).
MetaDefender currently analyzes the file you send it with 39 different antivirus, including Avira, BitDefender, McAfee, and others well known. The report includes known security issues and user reports.
3. VirSCAN.org
A more classic option is VirSCAN.org, a veteran online virus scanning service that, although the overall page design is five years old, scans files and documents with current versions of approximately 49 antivirus.
The main drawback of VirSCAN is the maximum file size you can upload, which is soli 20 MB, which is low for these times. Another limitation is that you cannot use web links for analysis, like in VirusTotal and others.
4. Jotti
Speaking of free antivirus scanner sites with an outdated design, Jotti is another one awaiting renewal, although it is still fully functional. In this case, the analysis takes place with 15 different antivirus.
The analysis is relatively fast and includes big names like Avast, Dr. Web, BitDefender or ESET. It doesn't show too much additional information in the results and it doesn't allow you to parse from the link, but at least it allows you to search results by hash.
5. AntiScan.me
AntiScan.me is another free anti malware service. It allows you to run three tests for free, after which you have to pay $ 0,1 per test to cover the cost of using the services of Dyncheck, the technology behind the tests in question.
AntiScan.me analyzes the submitted sample with 26 antiviruses including Avast, AVG, BitDefender, NOD32, Kaspersky and McAfee. A curious fact is that you can generate an image with the results, ready to share in forums or social networks.
6. AVCaesar
AVCaesar is a slightly more modest free anti-malware than the previous ones, since the antivirus list is composed by themselves ten antivirus including AVG, Avast, NOD32, Kaspersky and McAfee. It is a tool from Malware.lu, a malware repository.
The analysis in this case is a bit slow, although in return it shows a lot additional information about the file just uploaded, such as the metadata or web addresses included in the file.
7. Hybrid Analysis
This scans for free online antivirus with many antiviruses and so far we are, but Hybrid Analysis goes one step further: scan the file with multiple websites performing multiple scans, come VirusTotal.
In other words, you upload a file and it is parsed with CrowdStrike Falcon, MetaDefender and VirusTotal, arriving to a total of about a hundred scans with different antiviruses. The downside is that the process can take some time.
8. Kaspersky Online Antivirus Scan
If you prefer more than hanging around the house, Kaspersky offers a free online antivirus scan service with Kaspersky VirusDesk. The service works for both web links and file uploads up to 50MB.
In this case the analysis is with a single antivirus, that of Kaspersky. To do a single scan, the truth is that it takes a while to show the result, but hey, if you particularly trust Kaspersky's antivirus, this is a way to take advantage of its database without having to install it.
9. Dr.Web
Finally, Dr.Web also has a web version which you can use for quick analysis without the need to install anything. The web page is, in fact, a single bar with nothing but the form to choose the file.
The biggest drawback is that the maximum file size you can upload is 10MB, which in some cases can be little. Smaller files are analyzed quickly, with a simple report.
Read also: How to optimize Windows 10 PC for free
Further Reading:
The best alternatives to Avast Antivirus
Avast won't open on Windows? 6 ways to solve
How to uninstall Norton Antivirus from any computer
The difference between viruses, worms and trojans
Does Windows 10 Need Third Party Antivirus?