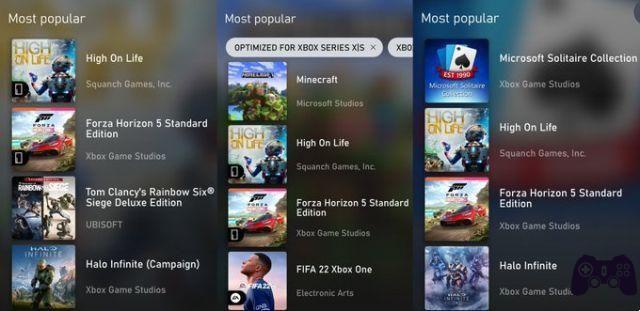 2022 for Xbox fans it was certainly a very special year. On paper it should have been the year in which, for the first time, two weight exclusives produced by Microsoft's first parties would have made their appearance on the Game Pass catalogs. This has not been the case, since both Starfield and Redfall have been postponed to 2023. And so, supported only by a couple of original productions (As Dusk Falls and Pentiment) and a release of an Early Access game (Grounded), 2022 of Redmond was not very exciting, unlike the competition. However, there is one game that has redeemed the Christmas season and that game is High on Life.
Passed almost on the sly, like almost all the exclusive games of the Xbox ecosystem, High on Life instantly became one of the hit games. We are not talking about sales data, but about usage through the Game Pass: the Squanch Games home game is in fact first for use in the Cloud, second on consoles after Minecraft and second on PC after Solitaire (always in first position) . A truly extraordinary success, but one that is not the result of Microsoft's efforts.
We have already dealt with the story in the past: Xbox gaming marketing leaves a lot to be desired compared to the competition. And even in the case of High on Life it was like this: the release of the game was not calculated in the least by the official social accounts of the Microsoft brand, with only Aaron Greenberg who dedicated himself to a very personal countdown. It was therefore the public itself that saved High on Life, that circle of players and content creators very close to Redmond who disseminated images, videos and "sponsored" the title, thus helping less passionate users to discover it.
High on Life continues to perform VERY strong on Game Pass
Most Popular List
• #1 on Cloud Streaming
• #2 on Console only behind Minecraft
• #2 on PC only behind Solitaire (always #1 lol)
Engagement is extremely strong for a single player only title. Congrats @SquanchGames pic.twitter.com/1lvW7oz7xN
— Benji-Sales (@BenjiSales) December 17, 2022
If 2022 for Xbox was a decidedly lukewarm year, there must be no more excuses for 2023. Microsoft has a booklet of at least three titles available (Starfield, Redfall and Forza Motorsport), which will surely be able to completely change the situation and thus make the publisher aware of the real potential of his consoles and teams. All this, of course, net of any further postponements, which could annoy the community.
Other unpublished content awaits you also on our YouTube channel.