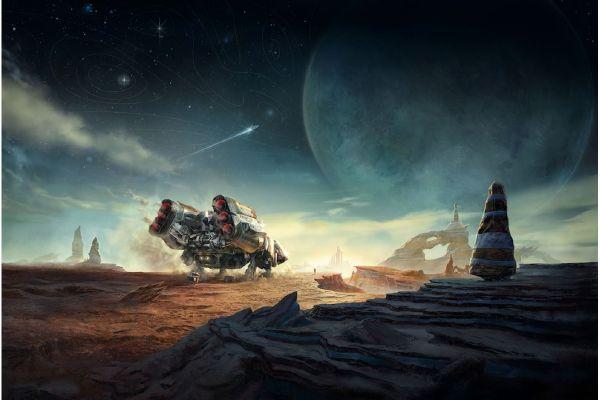 It seems that Starfield will share one of the more "elastic" traits present within The Elder Scrolls V: Skyrim. We're talking about management of the factions, and the possibility of joining all of them even at the same time and in the same game.
The information was disclosed by Will Shen (Lead Quest Designer of the game), during a recent chat in the Constellation Questions series, in which he was questioned by the enthusiast community about some aspects present in the game.
The details released in recent weeks have further increased the curiosity of fans towards Starfield, who have repeatedly reiterated their very personal wishes related to the video game. Going beyond the general commitment in the production phase (an example of this we have with the "particular spatial consultancy" undertaken during construction) the questions inherent to the game and its possibilities still remain an almost completely unexplored territory.
So in the Constellation Questions series Bethesda was asked if in the title there will be the possibility of join multiple factions at the same time, as it happens in Skyrim, or if this action will be limited by one or the other choice. Below is Will Shen's answer also reported by gamesradar.com: "One of the first things we decided to do is for the main mission to give players a small tour of all the systems and all the main characters, so to be able to get an idea of ​​the business in which they are involved. Also at the beginning of development we discussed the possibility that the factions were in conflict with each other. We decided to make sure that you can play all of them independently of the others. This time we want the stories to be more personal. You will influence the direction of these factions. Say, the policies of the Free Star Rangers: which is more important, justice or industry? Where are you going to direct them, one way or the other?", continuing, "You don't necessarily have to become the leader of every single faction in the game, but obviously, all the main characters in every questline will be reflected in your choices. What you do will have far-reaching consequences for what really matters to the individual groups you're a part of."
Before saying goodbye, we also recommend that you drop by on our YouTube channel, where you can find videos dedicated to the videogame world at 360 degrees, with curiosities, goodies and reflections on the sector and the current approach possibilities it offers.