Several months ago Ubisoft had confirmed that it wanted to bring back one of its most historic sagas. We are obviously talking about Splinter Cell, which after the last Blacklist chapter, dated 2013, had literally disappeared from the market. Now, while the transalpine company is carrying out the development of the remake of the first iconic chapter of the series starring Sam Fisher, something is starting to move also on the communicative side of this new project.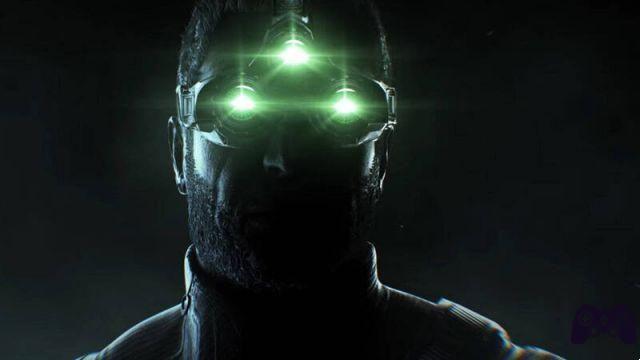 Just a few hours ago Ubisoft returned to talk about the Splinter Cell series with a celebratory event to celebrate the franchise's twentieth anniversary. On this occasion, the transalpine company has decided to reveal some small news also on the remake in progress, offering us a series of concept art of the settings and the first official artwork. But it doesn't stop there, since Ubisoft also wanted to reveal a series of details on how the development of this remake is going on.
First of all we know that the remake of Splinter Cell is still in the prototyping stages, with the team not wanting to rush the creation of this project in any way. However, what the company underlines is that the remake will follow the same basic experience already proposed with the original game, therefore there will be no extreme revolutions in the core of the game. However, this will not prevent the team from inserting new ideas and going back to some improvements made with the following chapters.
Splinter Cell Remake | Details
Video: https://t.co/pWvwI5JBCZ
-Still prototyping, not rushing
-Core experience will be the same as original
-Exploring new tech/ideas + elements from other SC games
-Hopes to set up a "good foundation for the franchise going forward"
Concept Art pic.twitter.com/AsiQuprCOx
— Shinobi602 (@shinobi602) November 17, 2022
In conclusion, Ubisoft has declared that this remake does not only want to be a work with which to ride nostalgia by proposing the classic remake of a historical title, but the company wants the work done with this project to be able to found the basis of a continuation of the series with new chapters in the future. In short, even if this remake seems to be far away, it seems that Ubisoft wants to do things well and without haste, and this can be something positive that will benefit the general quality of the title when it comes out.