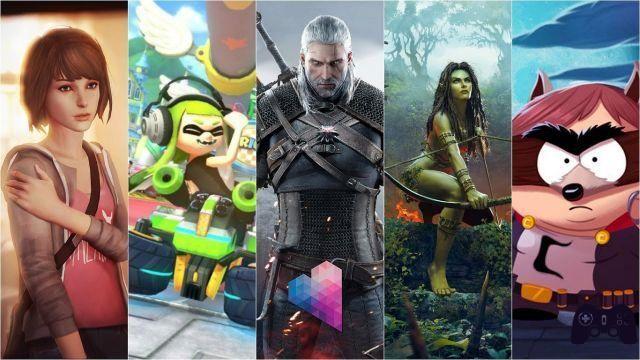 Mario Kart doesn't give up, 3DS is still absent and Call Of Duty sends Prey to the bottom. Don't miss the pad; will be interesting weeks!
Pad in hand
is a weekly column that does not so much want to report the ranking of the best-selling games of the week but rather to exploit them to reason, elucubrate and segmentalize the videogame market of the boot.
The rankings a few weeks ago had given hope to 3DS, which had swooped into the list of best-selling console titles with the two versions of the new one Yo-Kai Watch, respectively Pulpants e Spirits. After just two weeks, the new Nintendo title had already disappeared from the list, and many were hoping for a revival this week; Unfortunately, we fear that the 3DS has already finished its round this time - but let's not talk too much: it doesn't mean that next week will not surprise us.
In the meantime, Nintendo Switch still dominates the rankings with the triumphant Mario Kart 8: Deluxe, who is keen to look down on his beloved competitors like any Luigi. Here is the complete list:
For the rest, the ranking is almost entirely dominated by sales PlayStation 4, except for that The Legend Of Zelda: Breath Of The Wild, unchanging in eighth position. Just as the PS4 version of the Minecraft, still in fifth place as in last week.
Ousted from the dominance of Grand Theft Auto V and FIFA 17 (which for some reason have not yet saturated the market), Call Of Duty: Infinite Warfare - Legacy Edition is pushed down two positions, while its "smooth" equivalent (COD: Infinite Warfare ebbasta) makes an unfair trade with Prey for domination on the sixth place, pushing the little pearl of Bethesda at the tenth position in the ranking. Two weeks on the list, however, is more than enough for the new product Arkane Studios, which all in all has been able to prove its worth in spite of the perplexities of the critics (or of some criticism - certainly not ours, which promoted him with an 8,5).
Finally, the domination of those games with a strong online and social component continues (of which Call Of Duty is certainly a worthy representative, there in fourth position), such as Grand Theft Auto V e Rainbow Six: Siege, whose potential seems to be increasingly stable - probably due to a large fortune with streamers. Stable too Horizon: Zero Dawn, still in penultimate position and apparently unwilling to abandon the ranking. But we are waiting for you at the gate, or games sold tremendously for weeks; also because we would also like to have something different to write about you every now and then.