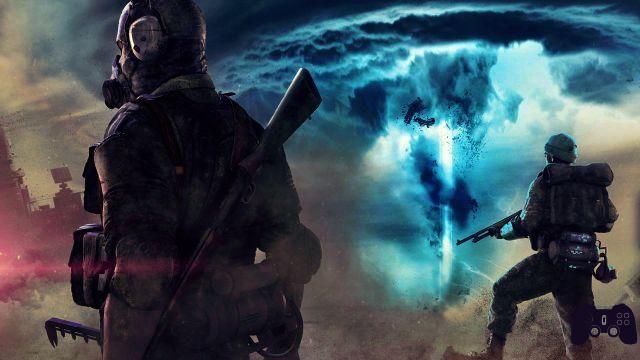 Punctual as always, here is our calendar of videogame events in February - accompanied by the usual "editorial choices" on the best games to come out.
Our buying guide in editorial format is back. By now the trend should be clear: five titles, three chosen from among the major productions and two from the indie world, which become what we believe are the best games released during the month, and basically a practical list of all the releases. overall reachable by clicking here - and avoiding all the authorial crap that we will dispense from here to the end of the article.
#GameCover: Shadow of the Colossus
Release date: February 7
Platforms: PS4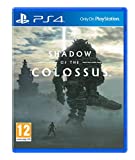 Shadow of the Colossus - PlayStation 4
On amazon: 44,99 € buy
It was inevitable that Smoking Ueda ended up on one of our covers, since we tend to be for the strange famolo. Shadow of the Colossus is one of the titles that most are left in it, and although the release is really looming - there is a week, roughly - in the next 28 days we will throw up content on content to bring our (con) tribute to the work of BluePoint Games, in charge of taking the original canvas and adapting it to the technological context of PlayStation 4. A leap forward of two and a half generations, which we will address not only in the review but also through two of our main columns - Ars Ludica and Racconti Ludici - and with an editorial on the concept of restoration in video games. The presses are already in motion, and expect an update of the cover of our virtual magazine on the homepage already for the beginning of next week. In the meantime, have fun reading the material already present in the archive (in this regard, it is impossible not to redirect yourself to our analysis of the two faces of Team ICO)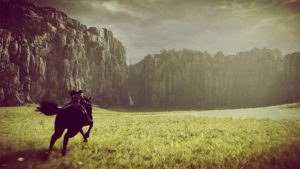 To learn more:
Shadow of the Colossus
Crossing Souls
Release date: February 13
Platforms: PS4, PS Vita, PC, Mac
2017 seemed to have definitively closed with nostalgia for the 80s, shifting the focus to the next decade - which in fact is our decade. Well, Crossing Souls proves that lowering one's gaze from this point of view was a mistake, since it is a title that takes a lot from the pop culture of that decade - TMNT, Saint Seiya, He-Man and even films from "Saturday afternoon "Like ET and The Goonies. An open-world action-adventure heavily influenced by The Legend of Zelda, and published by the usual Devolver Digital who now happily wallow in the indie market. We trust their nose, and the first indie proposal of February is this.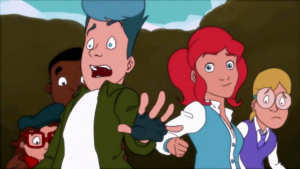 To learn more:
Crossing Souls
Kingdom Come: Deliverance
Release date: February 13
Platforms: PS4, One, PC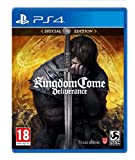 Kingdom Come: Deliverance - Special Edition, PlayStation 4
On amazon: 23,23 € buy
We have already talked extensively about the title (even with a video preview, which you find below - and press that play button every now and then), calling it the GDR that was missing. Because the historical accuracy is at an all-time high - bad jokes -, because the gameplay takes its time but then, like a good wine, after having decanted it can be appreciated in a big way and because despite the technical flaws the ideas are there, and they are well done too. We trust our Luca Oropallo and we put everything in the pile of titles to keep an eye on.
Originally our second indie pick of the month was
Super Seducer
: due to a postponement of the title (the new release date is set for March 6) we have reviewed the choice in progress, opting for
Fe
. Super Seducer will in any case be part of our March selection.
Super Seducer
Release date: February 14
Platforms: PS4, PC, Mac
Has been sex love at the first trailer, and we really thought we would make it Super Seducer our #GameCover. There is talk of something clearly trashy and that without a shadow of a doubt will explode in our face, but that for this reason is already a cult even before it comes out, and takes us back to an era of dirty and forbidden games - hey, we're still referring to video games… Mostly! - which could not fail to breach our sick minds. This year Valentine's Day is passed pad to hand trying to convince the female cast of Super Seducer to give it to us, there is no alternative.
Metal Gear Survive
Release date: February 22
Platforms: PS4, One, PC
Metal Gear Survive - PlayStation 4
On amazon: 13,44 € buy
We close with another thing that could potentially explode in our face, given that we are talking about the first Metal Gear after the divorce between Konami and Hideo Kojima, now married to Sony and ready to force us first intellectual masturbation and then Death Stranding on the shelf. . In the meantime, however, his old flame could never leave Fox Engine - and what he did with The Phantom Pain - on the bench? Here then comes a controversial survival spin-off, which has divided our readers on the page and will most likely continue to do so. Among the best of the month? Dunno, it definitely needs to be monitored.
All games released in February 2018: