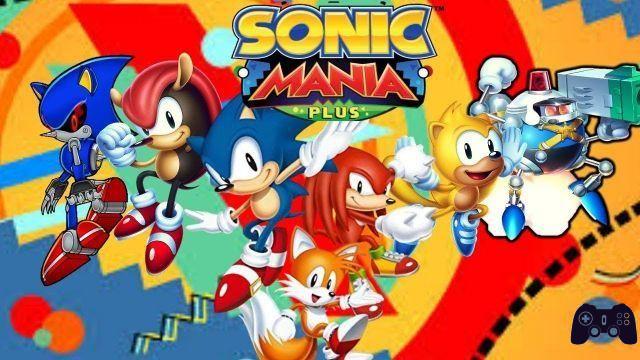 Sending to hell with all claims of objectivity - if you want to continue not to believe it, but writing about video games with detachment means not really playing them - Sonic Mania is the best Sonic title in recent history and not. Sonic Mania Plus? Improve perfection ...
If Jessica Fletcher really taught us anything - besides the fact that sprightly ladies who solve crimes tend to bring bad luck - it's that a killer always comes back to the crime scene. It was therefore inevitable that Sega would return to the shelves a year later with Sonic Mania Plus, guilty of having (finally!) killed all the bad memories related to the most embarrassing moments of the blue porcupine. And there was stuff to kill ...
Sonic Mania Plus is an authentic product from Sega ... In every possible sense. Jokes about masturbation included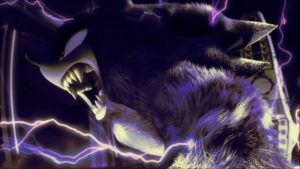 To learn more:
The 10 most embarrassing moments of Sonic
Version tested: PlayStation 4
What could we say about Sonic Mania Plus that has not already been written 365 days ago? What to add to a review that took leave of the reader with a resounding 9 and a verdict ("I finally forgot Sonic Unleashed") that did not really leave room for doubts and perplexities of any kind?
We could make the list of new entries, two new characters (Mighty the Armadillo and Ray the Flying Squirrel, taken from SegaSonic the Hedgehog - and is immediately arcade) and the Bis mode, a de facto remix of the "traditional" Story mode seen last year.
is Sonic Mania but with
more stuff
. What more do you want?
But aside from the fact that the review would end here - with again the invitation to spend thirty euros, especially if last year you pretended nothing happened - it would be a bit reductive towards the retuning work done by Christian Whitehead, Headcannon and in short a bit of the whole team that brought Sonic Mania first to digital stores and then to physical shelves, with an edition that Sega Mega Drive burst from all the pixels, on the screen but also when we talk about the cardboard cover that takes us back to the times ofocio however, they are precious games in an instant. Also because then obviously Sonic Mania Plus it is not a trivial excuse to take advantage of your fetish for retail products, since there is no lack of the possibility to purchase the upgrade for your "vanilla" copy of Sonic Mania.
Sonic Mania is not a simple mass of ideas and levels taken from the "canon" of Sonic, but pad in hand is one of the most organic and organized videogame love letters that we had the opportunity to play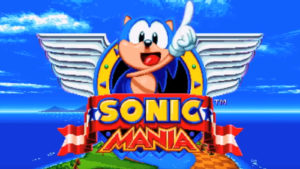 To learn more:
Sonic Mania
Il better service that we can give you is explain because it would be an understatement to tell you that Sonic Mania Plus is up to Sonic Mania as last year's chapter is to the rest of the saga - the quote from the basic version review above was not selected by accident - putting our vocabulary at the service of this cause or dying in the attempt.
In a nutshell: is Sonic Mania Plus worth buying?
The additions
they make themselves felt
, and that's more than can be said of many other expansions
The two new characters have a tangible impact not only on the gameplay, but also (if not above all) on the level design of the experience. Mighty can open gods alternative routes using its Hammer Drop, destroying elements of the scenario to unearth new roads; in a title with the characteristics that Sonic has, which often tends to put more possibilities behind the screen to get to the end of the level, the result is to further enrich everything, quantitatively - qualitatively instead, things get more rough and chaotic, but it is the charm of the series. If you disagree, you are simply playing the wrong platformer. Ray on the other hand has the option of planar, quite different pad in hand from the flight that instead you can try using the Tails tails. And it's a different thing because where Tails takes off vertically or almost - and can take advantage of the mechanics on a small scale, also to prevent the experience from collapsing on itself - Ray is more "two-dimensional" in the approach, being able to glide longer and having to take advantage of altitude changes to maintain flight and reach higher speeds, from then on (re) convert in height to reach otherwise inaccessible platforms. In short, experience changes greatly depending on the character in use, and the Bis mode hinges on this: at the beginning the player will have to decide which of the two new faces will accompany the main character, but during the experience some power-ups will allow the switch between Mighty and Ray , making Sonic Mania Plus a mutable and unsettling creature even more than its base incarnation.
Sure, some really new level wouldn't have spoiled the party (indeed), but given the figures we are talking about it is really difficult to lower the overall rating of the product for this. Translated: we complain about it because it is our role, and in the box below you will find in the space of against a point that highlights this gap. But the vote remains that of last year, because we are talking about an experience that improves what until a few days ago was the best chapter of the series. And Metacritic confirms, we're not making it up.

With a 90 Metascore on Nintendo Switch, Sonic Mania Plus is now the highest-rated Sonic game in 25 years.
Thank you for being there with us, every step of the way. pic.twitter.com/tRhE8rWYNU
- Sonic the Hedgehog (@sonic_hedgehog) July 24, 2018
To complete the picture then there is yet another enhancement, which goes to expand the competitive mode allowing - this time - challenges up to four players, further enriching a playful package that is really impossible to miss.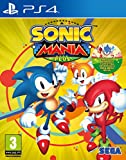 Sonic Mania Plus - PlayStation 4
On amazon: 18,49 € buy Verdict 9/10 Best chapter of the series + 1 Comment Sonic Mania Plus improves perfection. There's really no other way to put it down, and it's hard for a fan of the series to talk about it in a more staid tone, with less enthusiastic words, with a less positive judgment. Yes, there is a lack of unreleased in the strict sense and practically we are in front of a remix of Sonic Mania, but it is a remix that manages to add further playful depth, not limiting itself to spreading new content at random to ask players for more money for a DLC or for a retail edition (which, it must be said, is really really well packaged). In short, it will be difficult to do better ... But we also thought it 365 days ago and today we have to take back our words. Pros and cons
✓
Improve perfection
✓
The news is making itself felt ...
x
... But really new levels are missing