The first devices from well-known manufacturers with foldable displays hit the market last year. Galaxy Fold, Mate X but also Moto Razr - with all their strengths and weaknesses - they have undoubtedly brought something new to the industry.
But this is not enough for Samsung, which in addition to the Galaxy Z Flip and Galaxy Z Fold brands is thinking of new devices that will use the foldable display in another way.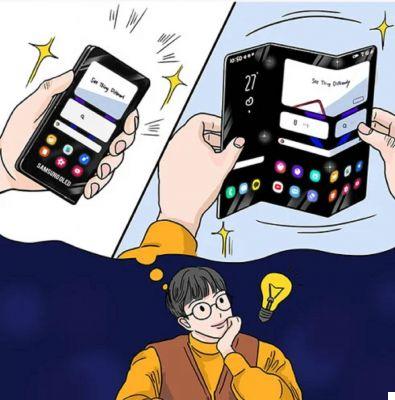 So Samsung thinks about the future and exhumes two patents that represent as many devices with a folding display. The first has a panel plastic you are with double zipper and the other has a technology that will make it roll up on itself.
With the double hinge it is clear that the folds that it can bear will be two and this will give life to a display that can take the shape of Z. From open it clearly becomes a tablet with a large display while, when closed, it will have only a third available. of the display which, however, will be sufficient even for standard use.
As for the rollable panel, we are talking about a cylinder from which a screen extends plastic you are that you have in order to be used as a tablet. We have no idea if and how the telephone functions will be implemented, nor how big its diagonal will be at maximum extension but they are patents and it could still take a long time to see it ready.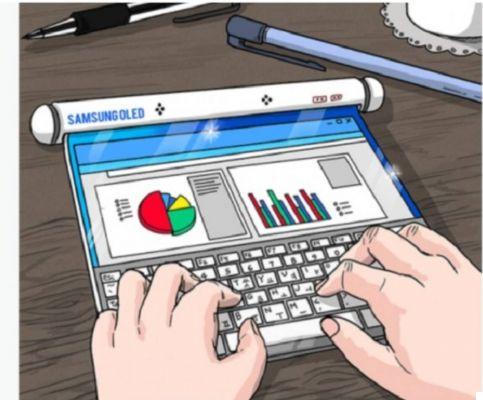 In the image you can see how in the lying view there is an upper and a lower part. The latter is occupied by the keyboard but it is a panel and there can be any element.
Samsung is the world leader when it comes to foldable displays and very often competitors have to turn to it for supply.
Do you want a Samsung smartphone under 200 euros? Galaxy A41 is new, will be updated for years and has excellent performance for everyday use. You find it here at the best price.