The arrival of Samsung Galaxy S20 FE (Fan Edition) definitely made all those users happy who still wanted to get their hands on a fast and capable device produced by the Korean company without necessarily emptying the bank account. Unfortunately it seems that the first delivered models suffer from touchscreen problems.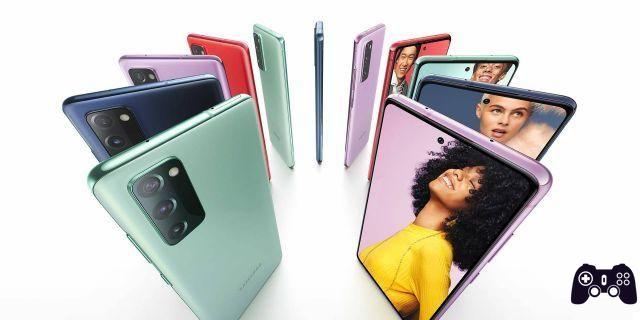 The reports of some users are slowly appearing on Reddit and the forum of the American community of Samsung. It appears that certain units of Samsung Galaxy S20 FE suffer from touchscreen related issues. There is no common symptom: the problems reported by the various unfortunates range from failure to register taps and swipes up to the diametrically opposite problems, namely the display that records touches and phantom swype.
The reports are not so high in number to sound an alarm bell, however the smartphone has only been on the market for a few weeks and there is probably not a significant sample of terminals in the hands of users to generalize.
9to5 Google colleagues, who reported the news, also reported similar problems with their review unit, which is why they had to wait for a replacement from Samsung.
It is still unclear whether it is a software problem or if there are problems with the hardware used on the latest smartphone in the Galaxy S20 range to hit the market. What we can say, however, is that Samsung Galaxy S20 FE is a device that has certainly convinced many users to buy a new smartphone thanks to its rapporto qualità / prezzo, we hope that this type of problem is not so widespread as to force the Korean house to retire in perfect Galaxy Note 7 or Galaxy Fold style.
Samsung Galaxy S20 in its classic version with 128GB of internal memory and 8GB of RAM is available on Amazon at a discounted price, only 668,00 euros!