Samsung has confirmed that there will be room for at least 5 new Galaxy, including the smartphone family, at the near-imminent Unpacked event Notes 20.
The event will be held on 5 August 2020 and to confirm the number of protagonists was one of the top executives, T.M. Roh. He tells us directly on the official Samsung blog.
Of course, smartphones are not mentioned but we know that the new devices will not be just mobile phones. The rumors come to our aid and reveal how the event could be:
Galaxy Note 20 e Galaxy Note 20 Ultra;
Galaxy Watch 3;
Galaxy Buds Live;
Galaxy Z Flip 5G e Galaxy Z Fold 2;
Galaxy Tab S7/S7+.
TM Roh, also on the blog, states that all the new Galaxy will stand out for their power and the innovative mobile solutions they will be equipped with. They will be ready for any use, both for play and for work.
Galaxy Note 20 and Galaxy Note 20 Ultra we have been talking about it for some time, with design and technical characteristics already revealed by the various rumors we have reported.
Also of Galaxy Watch 3 we talked about it a few weeks ago. The wearable device will be equipped with a military-standard stainless steel case, will boast a display from 1,2 inches and 1,4 inches (depending on the size in mm) and will see the return of the mechanical and non-touch movable bezel like the latest wrist devices.
Di Galaxy buds live we know less but the images we have already shown you draw the true wireless earphones with a particular - how curious - bean shape.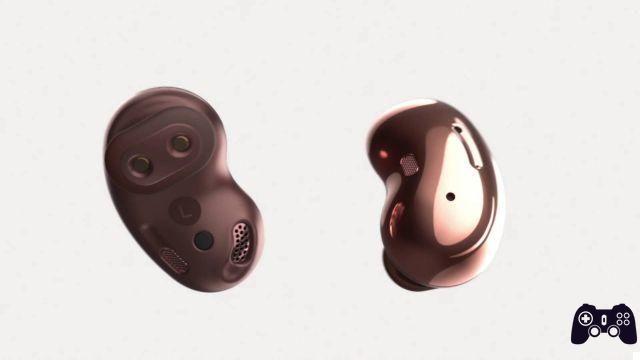 Galaxy Z Flip 5G e Galaxy z fold 2 will be two new foldable smartphones. The first is the evolution of the base model with 5G connectivity and the second a real successor to the first generation Galaxy Fold.
There should also be room for i Galaxy Tab S7 e Tab s7+. Two powerful tablets equipped with Android 10 and a top-of-the-range data sheet.
In short, it will be an event full of news and the countdown has already begun.
If you don't want to wait for M31s you can buy the excellent Galaxy M31, which has the same 6000 mAh battery. You can find it here .