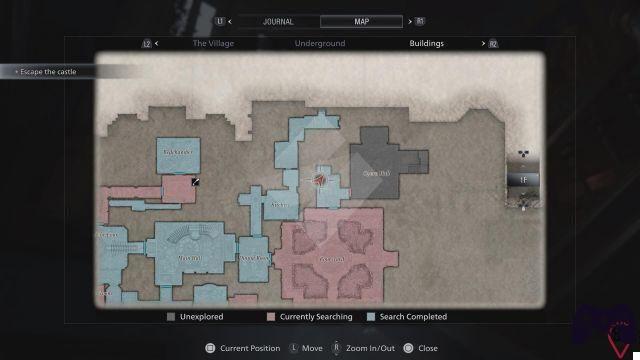 Today it is finally out Resident evil village, the latest chapter in the most terrifying saga in history. Capcom as we have always been used to, it disseminates the title with a lot of content collectibles not always easily traceable. Precisely for this reason we want to give you some little advice to proceed quickly to the conquest of the Platinum Trophy. In this short guide, we want to help you find them all 19 windows that you will need to break to win the Resident Evil Village trophy.
Although the text does not include any spoilers on the Resident Evil Village plot, it may contain some advances on the various locations of the game, so continue carefully.
Here is the guide to finding all the windows to break for the Resident Evil Village Trophy
Windows 1 and 2
Dining room (1st floor).
Window 3
Kitchen (ground floor), in the room behind the kitchen, where you killed the witch.
Windows 4 and 5
Lady Dimitrescu's rooms (1st floor), at the end of the courtyard, through the silver metal doors. Once you reach the stairwell leading to the upper floor, where you will find the puzzle of the statues, look up and shoot the two windows.
Windows 6, 7 and 8
Lady Dimitrescu's rooms (2nd floor), immediately after windows you shot at, you will find 3 more windows in the 2nd floor corridor, just before entering the room with the puzzle of the statues.
Windows 9, 10 and 11
Lady Dimitrescu's rooms (2nd floor), go back if you haven't broken them, to the place where you picked up the phone earlier. There are two windows in that room and a third at the far end of the outside balcony.
Windows 12, 13 and 14
Hall (1st floor), enter the opera room from the door on the side of the courtyard, then find the 3 windows in the stairwell leading from the 1st to the 2nd floor.
Window 15, 16 and 17
Hall (2nd floor), 2 windows on the south side, 1 on the north side.
Window 18
Hall of Joy (2nd floor), in the corridor after taking down the library witch.
Window 19
Atelier (2nd floor), in the room where you will have to shoot the 5 bells, you will have to forcibly break the window on the ceiling to shoot one of the external bells (this window you will be forced to break it to progress in the story).
That's all for this guide, but before leaving you, we thank the PowerPyx channel for the video on the cover of the article, we refer you to our game page, containing many insights on Resident evil village, to our complete guide, and of course if you haven't done so yet, we recommend that you read our in-depth review, which you will find by following this link.