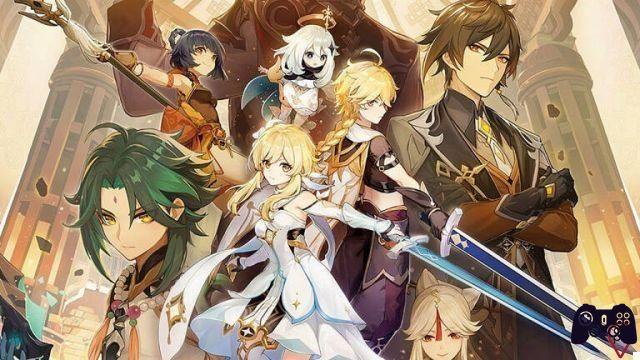 You are definitely playing a Genshin impact but you are not yet clear about the situation or you want to quickly get all the characters in the game and have fun with the ones you like best: well, arm yourself with patience because you will need it! First, let's explain the concept of RNG, this English term which in full is Random Number Generator or literally Random Number Generator, it plays a very important role in the game, that is, it manages your luck by means of a mathematical algorithm. This is typical in Gacha games and prompt the player to repeat a sequence such as open packages, boxes, chests or else for get the desired character. Many say that the Gacha component of Genshin Impact has ruined the gaming experience, while others may think the opposite, where indeed it is precisely that component that pushes them to play. The system is the same as we have seen in many other games: a banner comes out that inserts a new character, chests, packages, etc. are opened. hoping to get it, and this could generate a lot of frustration in players not accustomed to a Gacha, and it could also be quite expensive, because obviously the packages are paid.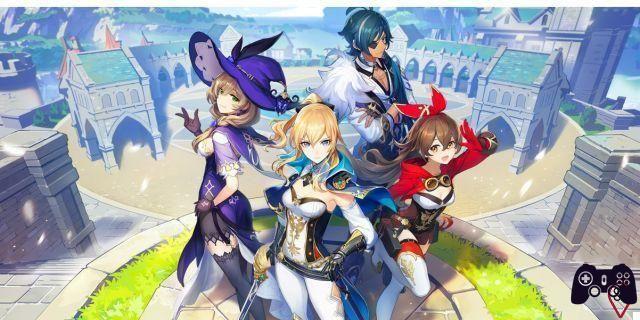 Gacha games are also known to have a small percentage of high-level items found: the title in question has for example only 0,6% drop rate for a 5-star object or character, while it has 5,1% for 4-star ones. Fortunately this game includes a alternative reward system. Basically after a certain number of launches or unpacking, the game is obliged to reward the player with something, be this a level 4 or 5 weapon or a character of the same level and here it works like this:
Banner for a limited character: Try 10 times to get a guaranteed 4-star and 90 times to get a 5-star.
Banner Standard: Try 10 times to get a guaranteed 4-star one and 90 times to get a 5-star one.
Weapon banner: Try 10 times for a 4-star rating, 80 times for a 5-star rating
Basically if you are not lucky, you can aim to get the object or character by spending more but it will be guaranteed. There is also an unwritten system that will allow you to drastically increase the drop rate of the weapon to 5 stars that is, every 75 tests the percentage will increase and this number you bring with you banner after banner, so let's say that in a banner in March you stop at 75 tests, with the beginning of the April banner you will have a bonus to the drop rate but only if you try with the same banner and only if you are looking for weapons: the de facto system it does not apply to characters.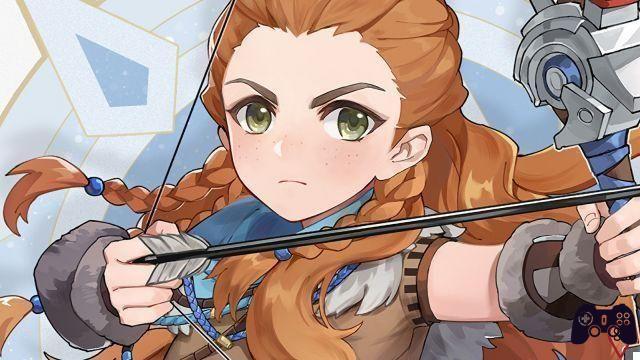 Typology of Genshin Impact Banners
I banner are the categories in which you use your money (real or not) to get characters or weapons. The differences that exist vary the drop rate and the objects that we will find but basically it is all to our advantage:
Banner Standard
They are also called Permanent Banner this is because the characters and weapons contained do not change often and contain these divided between characters and weapons:
Dilute
Jean
Qiqi
Mona
keqing
Weapons of the Skyward series
Generally it is not worth spending a lot on this type of banner, also because the possibility of receiving what you want is very low.
Limited Character Banner
Here we talk about the serious stuff, both because these banners contain a higher percentage of limited character drop, and because it can still release those of the previous list, always in 4 or five-star versions, generally contain:
5-star character with increased drop rate
4-star characters with increased drop
Standard 5-star block characters with no drop increase
Characters on the 4-star list (excluding Lisa, Kaeya, and Amber) of the Banner Standrd without drop increase
Various 5-star weapons
4-star weapons with no drop increase
The Limited Banner also has a 50/50 mechanics, that is, if you get a 5 star character in this banner which however is not that of the banner itself, for example you are trying to get Aloy from Horizon Zero Dawn (yes, it's free but serves as an example) but "unfortunately" you get another character a 5 stars, the game records the event and the next 5-star character you need to find will be Aloy (obviously it works only on the banner in question).
Arms Banner
Generally in the game you will need a good weapon and you could try your hand at trying to get it through this banner that contains two 5-star weapons and some 4-star weapons with improved drop:
Two fixed 5-star weapons with increased drop
A few 4-star weapons with increased drop
Various 5-star weapons with no increased drop (other than those sponsored by the banner)
Various 4-star weapons with no increased drop
If you are looking specifically for what each banner offers, click on the info and you will have a clearer idea.
How to get the free Genshin Impact characters
Some characters of the game you can get them for free simply playing the story and bringing it to fruition. Some are even released for free month by month through dedicated events, here's what they are and how to get them:
Aloy (4-stelle)
Free with version 2.1 (for PS4 or PS5 players)
Free from version 2.2 for those who play from other platforms
Amber (4-digit)
Barbara (4-digit)
Create a character before 1.1
Reaching level 20
Kaeya (4-digit)
Lisa (4-digit)
Noelle (4-digit)
100% Guaranteed by the New Player Banner
Xiangling (4-stelle)
Completing Spiral Abyss Third Floor, Bedroom 3
Previously Free Characters
Beidou (4-stelle)
Ricompensa dal Thunder Sojourn event.
Diona (4th digit)
Ricompensa dal Energy Amplification event.
Fischl (4-digit)
Completando Prinzessin's Pact of Unreconciled Stars event.
The characters determine the flexibility of the team that you can compose in the game and impact on the missions that you will be able to complete or not. The best advice however it is: don't waste your money and in-game currencies by pointing to each banner ma focus only on the ones you think are (or do you have info about it) contain the character you need most.