NBA 2K20 is finally available, let's find out what you absolutely need to know to start playing at your best
Like every year, the time has come for all fans of the ball into wedges, to get their hands on what for years has established itself as one of the best sports titles around. According to many, this is the best sporting title available. A certainty signed by 2K; let's find out what is absolutely necessary know to start playing better.
For years in first place
Before starting with everything you need to know to start playing NBA 2K20 at its best, a little reflection on what was said in the previous paragraph. We refer to this particular title of "Best sports video game". For years the NBA 2K series has established itself and confirmed itself at the top of this special ranking. Contending for the top step of this podium are always much-loved and perhaps even best-selling games such as Fifa, PES, Madden and more. For quality, quantity of content, technical sector and ability to entertain and amuse, this series linked to the world of basketball turns out to be, however, always ahead compared to the other games mentioned.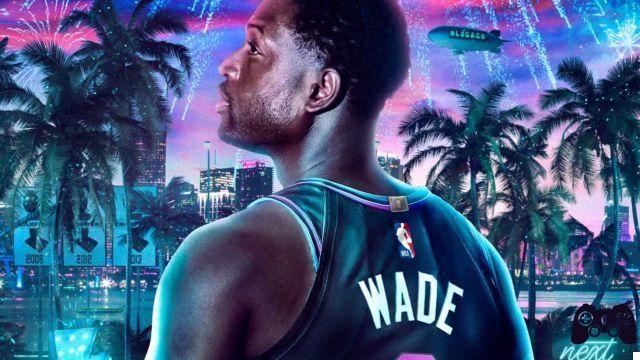 More and more content - NBA 2K20: what to know to start playing
For many years now, the games of the 2K series have presented an excellent one amount of content, all very good. As for the NBA, we start from the possibility of performing fast performances, up to the MY GM mode in which your task will be to lead a franchise of the most famous basketball league in the world to victory. In addition, every year, the mode dedicated to your player is enriched and improved, becoming a real point of reference for all those who intend to include something similar in their game. From this year a beautiful pink color has also been added, available, in fact, the WNBA. All absolutely enjoyable since single player in that multiplayer.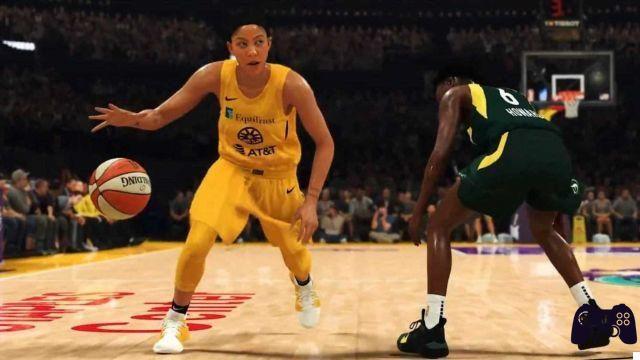 Superior technical sector - NBA 2K20: what to know to start playing
Another element that is improved every year and is affirmed every year as a point of reference for all sports titles is the technical sector. NBA 2K, always features a technical sector of the highest level. Starting from graphics, continuing with the physics and animations of the various players, ending with the audio, absolutely precise and immersive. The game also always shows up a lot well optimized, also considering the presence of many elements on the screen, all perfectly animated, starting with the players, ending with the ball, passing through the benches and the public. Everything within your screen will appear alive and realistic. This year too, what you will be faced with will be astounding.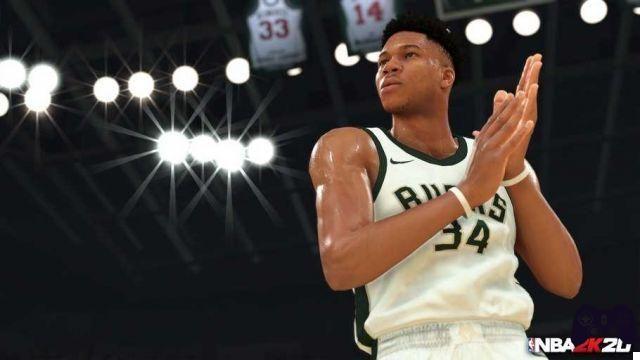 Complex but effective gameplay - NBA 2K20: what to know to start playing
The gameplay of the various NBA 2K has always presented very specific characteristics but at the same time can be modeled according to your style of play. Within matches, your attack and defense possibilities are nearly endless. Lots of schemes to be selected and many offensive and defensive strategies to be adopted. NBA 2K20, as well as the other titles in the series, will give the chance to perfectionists to play more articulated and at the same time it will give to the newbies the opportunity to play and have fun, adopting a much simpler style of play.
In favor of this concept there is the possibility of independently set the various game parameters which will then establish the general difficulty. It will be up to you, therefore, to choose how to play. Are you a lover of 3-point shooting? Well, free your shooters, otherwise penetrate the opposing defenses and take the basket home!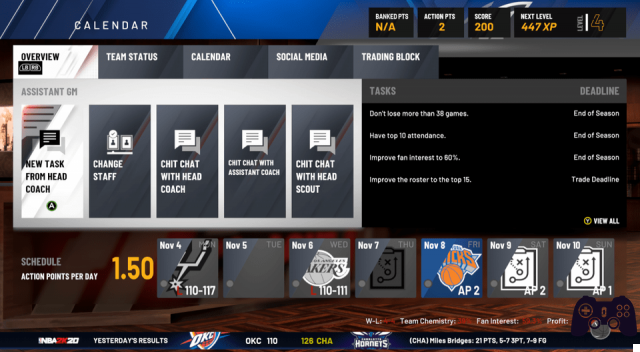 The strongest players - NBA 2K20: what to know to start playing
Do you feel that knowing which are the strongest and highest rated players is necessary to start playing? Well, for us, absolutely yes! So here is a list of the 20 strongest athletes you will meet in NBA 2K20:
1. LeBron James LAL 97
2. Kawhi Leonard LAC 97
3. Giannis Antetokounmpo MIL 96
4. James Harden LOVE 96
Kevin Durant BKN 5
6. Stephen Curry GSW 95
7. Anthony Davis LAL 94
8. Paul George LAC 93
9. Damian Lillard POR 92
10. Joel Embiid PHI 91
11. Kyrie Irving BKN 91
12. Nikola Jokic DEN 90
13. Russell Westbrook HOU 90
14. Karl-Anthony Towns MIN 89
15. Klay Thompson GSW 89
16. Blake Griffin DET 88
17. Donovan Mitchell UTA 88
18. Jimmy Butler MIA 88
19. Kemba Walker BOS 88
20. Rudy Gobert UTA 88
In addition to these 20 ratings, the ratings assigned to very interesting players such as the first choice in the 2019 draft are absolutely noteworthy Zion Williamson with 81, or the best rookie of last year, Lucka Doncic con 87 or Spanish Danilo Gallinari co 83 (which is in the top 100 of the game).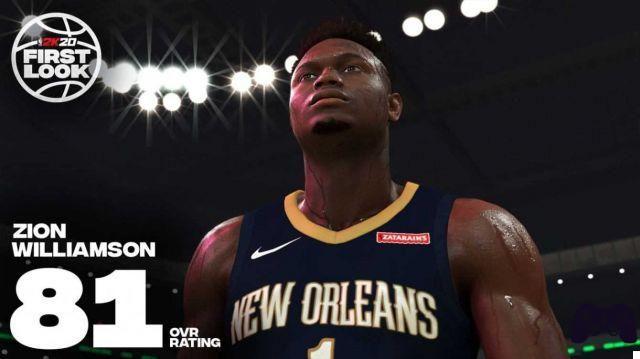 A revolutionized league - NBA 2K20: what to know to start playing
This summer was certainly one of the hottest in recent years, especially overseas. We are not referring only to temperatures but also, and above all, to everything that has happened to the market of the most famous basketball league in the world. Many movements that the various deductibles have made, starting from the arrival of Anthony Davis at LeBron James' court at the Los Angeles Lakers, until the arrival of Westbrook alongside James Harden at the Houston Rockets.
Not only that, however, these movements are noteworthy, as we have already said, the summer was really hot and brought Kevin Durant e Kyrie Irving ai Brooklyn Nets, and Paul George and the reigning champion, and last season's hero, Kawhi Leonard on the shores of the city of angels, sponda Clippers. All of this only adds to our hype for this game. Want to know how to follow the NBA? Here is a list of the best free streaming sites for you to consult.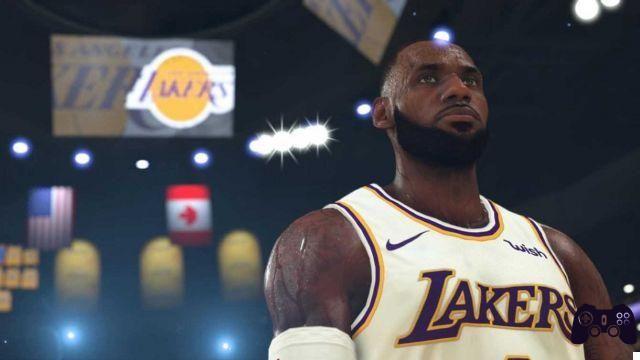 Finally here we are!
Dear enthusiasts and not, finally here we are! NBA 2K20 is available for Playstation 4, Xbox One, Nintendo Switch e PC. These were a series of absolutely necessary information and to know to start playing at your best. What do you think about it? Let us know all your opinions on this game by leaving a comment in the dedicated section.
I remind you to continue to be tuned to the pages of Holygamerz to always be updated on all the news from the videogame world and beyond.