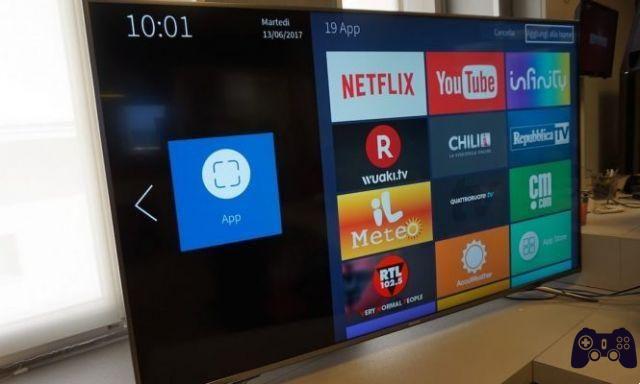 Today in almost every home, old televisions have been replaced by modern plasma TVs, and more recently by Smart TVs as well. Their innovative software technology allows the user to use these devices not only as televisions, but also as tools through which to view content on the web, without the use of a PC or external equipment.
These are now more and more popular devices. On the market there are various models, through which the respective manufacturers ensure that the user can have access to a multitude of features, exploiting the value of applications installed or to be downloaded.
Such devices, in particular the more modern ones, therefore allow users to view content without using decoders, TV boxes, cables and so on.
Small premise, all receiving devices must be enabled for the new transmission standard, DVB-T2 and if not, you will be unable to use the video content (you can learn more about cassesenzafili.com).
Returning to us, it therefore appears evident that in order to make the Smart TV performance more efficient, being a device that works like a PC or a smartphone, you need to choose the right applications.
In this way we will be able to make the most of the value of the TV, while sitting comfortably on the sofa.
The applications available for Smart TV
Having done this little preamble about it, let's try to understand which are the best multimedia services to be played on Smart TV through the applications on the stores.
The use of Smart TV for internet access becomes very convenient especially if you intend to watch a movie or episode of a TV series when no interesting program is broadcast on the free-to-air channels.
The modern and very popular video sharing platform is often very useful for those who decide to see a movie. The application can be downloaded for free, and thus allows you to have access to millions of multimedia contents, video clips, video tutorials, to watch while sitting or lying in bed after a day of work.
Now there is no competitor that can hold up: Netflix is ​​the queen streaming platform thanks to its film and TV series content that delight filmmakers. On the device markets, including that of the smart TV, you can download the reference application for free. We remind you that this is a paid platform, so you need to sign up for a monthly subscription (after the 30-day free trial) to have access to its catalog.
Of this platform, however, we can say that it is among the first in the world for the music service offered to its users. The catalog contains millions of songs, belonging to every possible genre. The service is both free (used with the insertion of advertisements while listening) and paid.
The Rai application allows you to review the episode of a series, to review a film or a program if we did not have time to watch it live. It is a completely free platform.
It is a very convenient application to have on a TV as it offers all the on-demand content offered by Sky with its platform dedicated to online streaming. The use is free for 30 days, after which you can take out a subscription, such as Netflix.
the on-demand streaming service is offered by Mediaset, with TV series, various films and games in streaming (without the need for a special smart card). In order to use it, you must subscribe to Mediaset Premium.
Amazon Prime Video is a latest generation service. Contrary to what others think it is a very convenient platform in terms of online streaming. Also in this case you can have access to a wide range of films and TV series, often even exclusively, visible in streaming on your TV connected to the internet. Amazon Prime Video does not pay for those who have already signed up for the Amazon Prime subscription (which usually has an annual fee).
We have briefly listed what can be i ideal contents to install on your Smart TV, to use its potential when connected to the internet. It can often happen that one of these applications is not found in the reference markets, but it is not a problem. Manufacturers are trying to catch up with technology by offering a wide range of apps to install on the stores.
Applications of different molds
Those just indicated represent the classic applications that can replace the television service through video of movies and TV series uploaded in streaming. However, there are many other software that should be installed to use your Smart as if it were a large Smartphone or PC.
It could therefore be a good experience to install messaging apps or social networks such as Facebook, Twitter, Messenger, Skype and so on.
A weather application could be very useful, or a news application such as Gazzetta dello Sport, Rai News, SkyNews24. Finally it would be fun to install some simple games.
In this way we have given an input on theefficiency and use of a Smart TV, but now it's up to you to optimize its function.
Further Reading:
How to update Vizio Smart TV automatically or manually
The best Smart TVs
The best Android TV Box
How to delete apps on a Samsung Smart TV
Screenshot Huawei P Smart Z 2022