Among the many successful PlayStation franchises, one of the most popular and ongoing is certainly that of Ratchet and Clank. The wacky couple of Insomiac Games made sparks starting from the PlayStation 2 generation, and still today can boast of countless main chapters and noteworthy spin-offs. Perhaps not everyone knew that 2022 marks the twentieth anniversary of the saga, and for this reason Sony and Insomniac have decided to celebrate with a series of initiatives that will please fans of the franchise.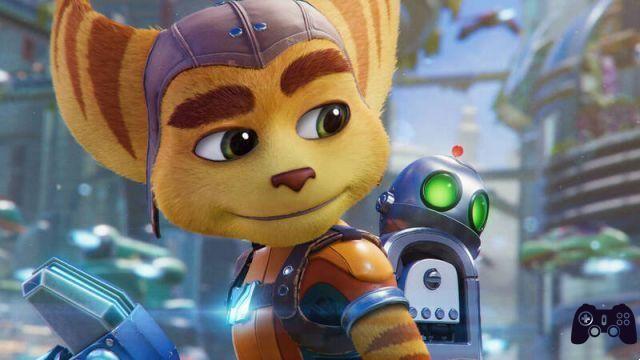 Just in these hours, a long post has been published on the PlayStation Blog to update users of these all-themed Ratchet and Clank initiatives. We start with a special update for the last main chapter of the saga, or Rift Apart (which you can buy on Amazon). Starting today, it will be possible to download it for free 20th Anniversary Armor Pack which contains a variety of armor for the characters all inspired by some of the past adventures.
However, the surprises do not end here, with PlayStation and Insomniac Games who have been keen to remember how it is possible to play many of the previous titles in the saga within the PS Plus subscription service. To date, there are a series of titles from the PlayStation 3 generation , but starting next November 15, more will be added, so as to allow everyone to relive (or experience for the first time ever) some of the historic adventures of the duo.
Below you will find all the next chapters of the saga that will be added to the PS Plus Premium service:
Ratchet & Clank (PS3)
Ratchet & Clank: Going Commando (PS3)
Ratchet & Clank: Up Your Arsenal (PS3)
Ratchet & Clank: Deadlocked (PS3)
Ratchet & Clank Future: Tools of Destruction (PS3)
Definitely a beautiful way to celebrate one of the most loved exclusive IPs in the history of PlayStation to whom we wish another twenty years and more of great and hilarious successes.