2022 has been a year full of great videogame experiences that are very different from each other. These days all we're doing is talking about the recent God of War Ragnarok, but in addition to the great triple A experiences, the year that is now drawing to a close has also given us a series of noteworthy surprises. Among these there is also Raft, the survival that on PC has finally reached the release of its version 1.0 just a few months ago.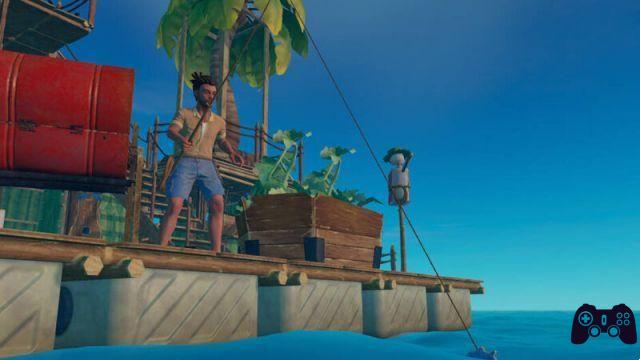 Ever since Raft reached its final version, the development team has been inundated with requests for the console version of the game. The well-known survival has met a more than moderate success on PC, and this has allowed the title to also reach the eyes of console players. Now, months after the release of version 1.0, the Redbeet Interactive team has made a console release announcement of the title.
The announcement came both on Twitter and on the game's official page on Steam, followed by a series of official statements regarding the release of some of the game's soft toys. Beyond that, the development team has confirmed it is currently working on the console version of Raft. The goal is to release the survival game on as many platforms as possible, but to date the studio still has a lot of work to do.
Hello Rafters!
We are happy to announce we are actively working on getting Raft onto consoles! Read more about it here: https://t.co/lCKtzdCe6U
Also, don't forget to pick up your limited edition Raft plushie right here: https://t.co/S0vMnDiXLD pic.twitter.com/0H9HvOOnqS
— Raft (@RaftSurvivaGame) November 4, 2022
The Raft team has the ambition to make the console version as close to the PC version as possible, which has allowed many players to approach one of the most challenging survival games of the year. Unfortunately this is the only information we have about this upcoming version of the game, e it is not yet clear when this survival will be ready to debut even within the console ecosystem.