Sports games have always been considered niche, yet every player in his life with pad in hand, or mouse and keyboard on a desk has certainly played a driving game at least once. Motor racing has always been an excellent starting point for understanding how far some types could go even within the details of the cars. How many show offs have we seen of racing games who aimed to have the most "alive" interior year after year. In fact, there has always been a "race" to improve sports simulation. There are those who still chase the perfect braking and those who leave the simulation alone to devote themselves to more arcade driving styles to welcome even more players and let them have fun in increasingly crazier ways. So let's find out together what they are best racing games that we can find on the market at the moment!
If you have had enough of racing games and the like by now and are therefore looking for other genres to come to your rescue, these are our articles dedicated to the best shooters and the best role-playing games. But now let's stop talking and let's immerse ourselves together in this colorful roundup of the best racing games on the market today.
The best racing games
Gran Turismo 7
Forza Horizon 5
Hot wheels unleashed
MotoGP 22
WRC Generations
Need for Speed ​​Unbound
Burnout Paradise Remastered
Ride 4
Mario Kart 8 Deluxe
DiRT Rally 2.0
Crash Team Racing Nitro-Fueled
Assetto Corsa Competizione
Dirt 5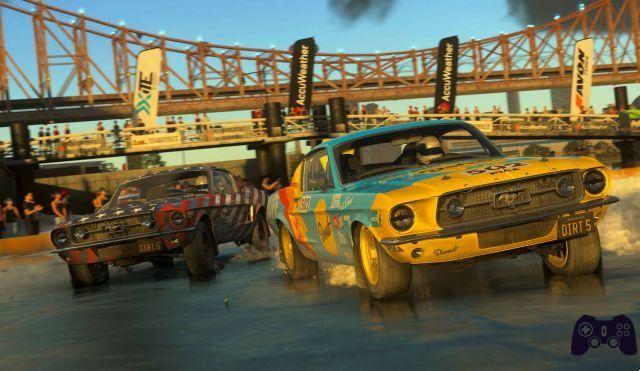 Gran Turismo 7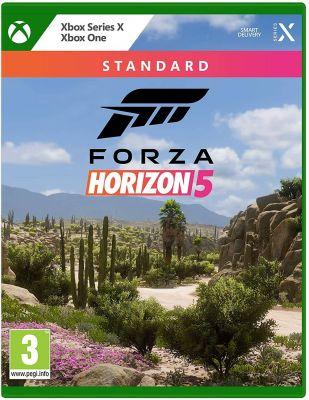 One of the longest-running car sagas in the Playstation gaming scene. With
Gran Turismo 7
the saga gives players the biggest Gran Turismo ever by introducing over 450 cars (including Ferrari, Toyota, BMW, but also FIAT) and more than 90 famous tracks faithfully taken from reality. Gran Turismo is THE racing game for those looking for 100% realistic feedback. Played with a steering wheel in a good position, you could really struggle to distinguish it from reality given the power with which PS5 (but also PS4) manages to move every frame. To all this is added an extremely well-finished and satisfying multiplayer sector and a soundtrack capable of keeping even the most demanding player company. The cars are still not damaged, but that is one of the stylistic signatures of the series.
See on Amazon
Forza Horizon 5
Platform: PC, Xbox One, Xbox Series X/S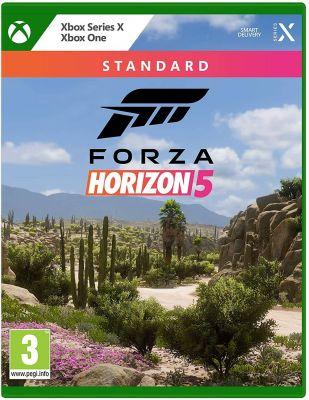 We could not fail to include in this rich roundup of the best racing games a saga that over the years has been able to improve more and more,
reaching chapter after chapter unheard-of levels of excellence.
If you are looking for a complete title, full of cars, things to do and a disruptive technical aspect
you will find in Forza Horizon 5 a real masterpiece
, something capable of literally redefining the cornerstones of a genre. The only problem with Forza Horizon 5 is that, alas, it is not available on PlayStation 4 nor on Nintendo Switch and therefore is not accessible to all gamers. But if you are the happy owner of a PC worthy of running this beauty, an Xbox One or, even better, an Xbox Series X / S you absolutely must play this title, you will not regret it.
See on Amazon
Hot wheels unleashed
Platform: PC, Xbox One, Xbox Series X/S, PS4, PS5, Switch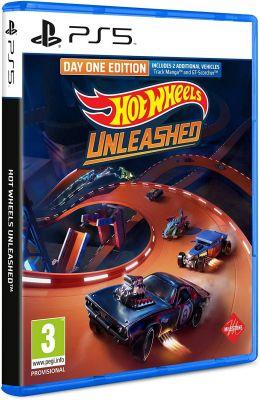 A title that distances itself a bit from the classic driving simulators but which is able to entertain like very few other racing games and has all the
aftertaste of childhood
. Don't be fooled by toy cars though, come on
crazy tracks
(which you can even build),
Hot wheels unleashed
is a driving game with all the trappings,
made by the developers of Milestone
responsible for both the Ride series and MotoGP. There are one in the game
disproportionate amount of vehicles
(yes, if you're thinking about the Batmobile there's that too) that can be won in crazy competitions or found randomly and that will delight every collector.
See on Amazon
MotoGP 22
Platform: PC, Xbox One, Xbox Series X/S, PS4, PS5, Nintendo Switch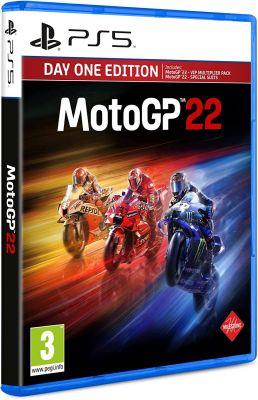 In a time like this, where unfortunately numerous sporting competitions and not only have been postponed or even cancelled
MotoGP 22 is a real panacea, an escape route capable of making us relive the great emotions of the world championship
even if only virtually. The very Italian Milestone has in fact definitely outdone itself this year, crafting a very valid title for the occasion, full of game modes, a respectable graphic design and an absolutely valuable driving model.
MotoGP 22 is the best title of the famous saga
, as well as the best racing game to date for lovers of two wheels.
See on Amazon
WRC Generations
Platform: PC, Xbox One, Xbox Series X / S, PS4, PS5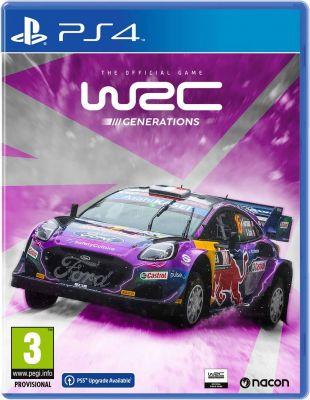 By now WRC is perhaps one of the best titles for those who want to experience the thrill of really being in a rally race on dirt, and the latest iteration of the saga, Generations, is clear proof of this. Unlike the other titles, its strong point is certainly the hyper-simulation note that it uses
makes it even more interesting for all those players
who are looking for something new and above all that can give them the right amount of challenge. Furthermore, the Next-Gen version takes Dualsense as its strong point
taking advantage of adaptive triggers to give us a feeling of immersion
never seen before. If you want to buy the title and you already own the Sony console, we guarantee that that version is definitely the best choice.
See on Amazon
Need for Speed ​​Unbound
Platform: PC, Xbox One, PS4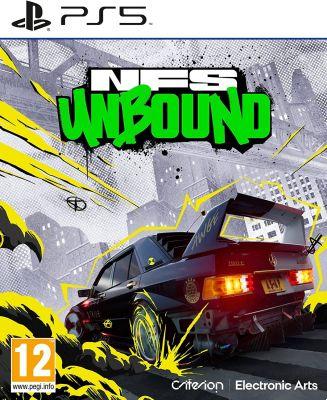 The latest exponent of the famous racing game series that becomes even more arcadey by also offering a
multiplayer mode where you can build your own crew
and challenge players from all over the world in numerous activities, from chases to races. Need for Speed ​​Unbound combines the hyper-realistic cars of the saga with a unique and original graphic style inspired by street art; throughout the story you will have to start from the slums and reach the top risking everything, between crazy drifts, chases and bets.
See on Amazon
Burnout Paradise Remastered
Platform: PC, Xbox One, PS4, Nintendo Switch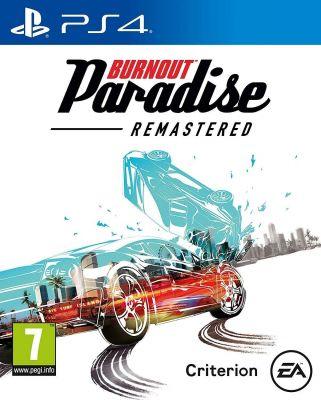 A must have game for any fan of arcade racing games. Burnout Paradise is a timeless classic that returns in this remastered version with a city,
Paradise City, fully explorable in 4K
. Among the numerous roads in the game world it is possible to challenge opponents in races of all kinds and often knowing how to drive is a secondary requirement because all it takes to win is to push the opponent off the road. In addition to the improved graphics, Burnout Paradise Remastered offers the definitive experience of the title at a bargain price
including all of the game's many DLCs
such as the secondary island Big Surf Island, suitable for those who are always looking for new stunts, and numerous new cars (including the Ecto-1 from the Ghostbusters, the DeLorean from Back to the Future and even some toy cars).
See on Amazon
Ride 4
Platform: PC, Xbox One, PS4, PS5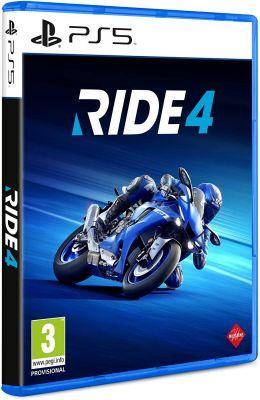 Ride 4 is the best chapter in the series, thanks to a realistic and complex play system that will give fans great satisfaction. The bikes are extremely gentle and
the personalization is profound
. Ride is therefore "just" an excellent game that will be loved by fans of the genre. Available for almost all platforms and also coming next year in
fully version next-gen
.
See on Amazon
Mario Kart 8 Deluxe
Platform: Nintendo Switch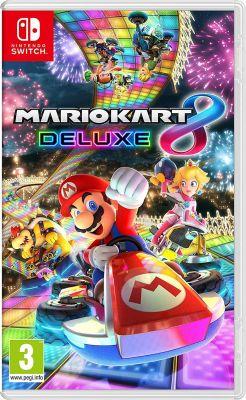 Another inevitable title of this long list was obviously Mario Kart 8 Deluxe,
with the exclusive for Nintendo Switch which still imposes itself today as a work of great importance
, able to entertain both newbies of the genre and the most ardent fans of racing games. Finding something to complain about Mario Kart 8 Deluxe is practically impossible and
once the dizzying pace of the game will captivate you it will be really difficult to break away from it.
Great fun in solo and perfect in multiplayer: Mario Kart 8 Deluxe is undoubtedly one of the best racing games on the market today, as well as an essential title for any Nintendo Switch owner.
See on Amazon
DiRT Rally 2.0
Platform: PC, Xbox One, PS4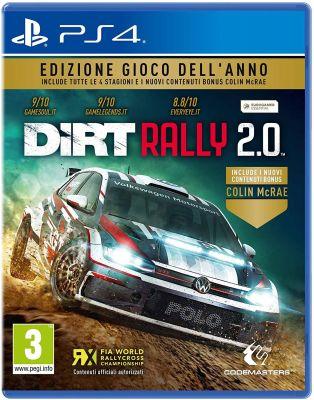 If you love that beautiful sport that is rallying
you will find in DiRT Rally 2.0 a real daydream
, a title capable of captivating you and taking you to one of the many tracks loved and known by fans of this kind of competition. Technically valuable, equipped with a respectable driving system and an articulated career mode: also in this case the advantages are truly many and all very remarkable. However, if all this is not enough for you and you want even more from DiRT Rally 2.0, you will be pleased to know that there is also a GOTY version of the title, containing all the various DLCs released to date for the Codemasters racing game.
Fantastic to play, beautiful to look at and also huge in content
: without a doubt one of the best racing games on the market.
See on Amazon
Crash Team Racing Nitro-Fueled
Platform: Xbox One, PS4, Nintendo Switch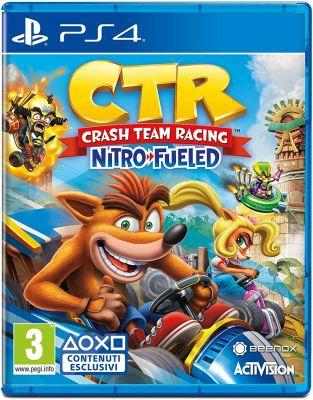 If, like myself, you lived through the golden age of the PlayStation 1, you most likely have no need for this advice and, indeed, you will have already purchased your personal copy of Crash Team Racing Nitro-Fueled. If not
if you love kart games like Mario Kart Crash Team Racing Nitro-Fueled is a title to own absolutely
, thanks to a graphic design that is finally in step with the times and a whole series of respectable goodies, able to make the Activision title overall one of the best racing games currently on the market.
Crash Team Racing Nitro-Fueled is a real blast from the past
, recommended above all but not only for those nostalgic for the years that were.
See on Amazon
Assetto Corsa Competizione
Platform: PC, Xbox One, PS4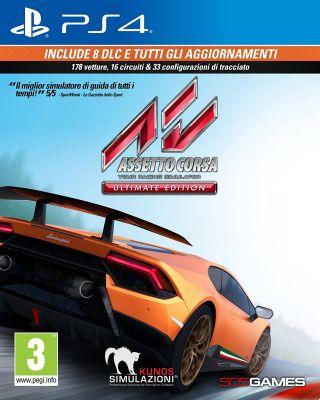 Assetto Corsa Competizione
is the latest and most recent title of the iconic Spanish saga, which will catapult you into a completely immersive driving experience and with an incredibly accurate ranking and rating system, which allows you to precisely profile each player based on their preferences. The title enjoys official licenses for all cars, and you will also find the drivers, vehicles, liveries and circuits of the GT championship.
See on Amazon
Dirt 5
Platform: PC, Xbox One, PS4,PS5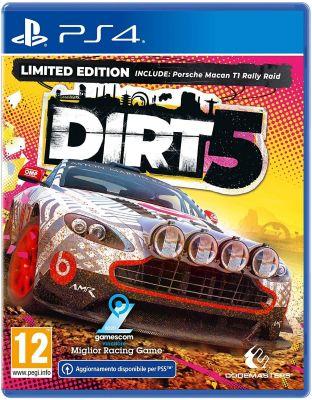 Among the many video game brands that launch themselves into an already very "busy" market we always have the name of Codemasters which for decades has always given us new emotions with its Dirt chapters. With this fifth installment, we have completely left the hard and pure simulation and
we embrace the purely arcade racing world
and above all within everyone's reach. Dirt 5 with its colors and its breathtaking tracks will captivate you with the many modes at your disposal and with a respectable fleet of cars. You will also have access to the next-gen upgrade that
also includes 120fps support
on monitors and TVs that support them.
See DIRT 5 for PS5 on Amazon
See DIRT 5 for PS4 on Amazon
See DIRT 5 for Xbox One on Amazon
Racing games: between arcades and driving simulators
Do you think that the first "racing game" in history was Yacht Racer, an electromechanical driving game built in 1900 by a London company and which simulated mechanical racing on a yacht? Looking at the possibilities offered by the latest Forza Horizon, I would say that the genre has really made giant leaps during this century that divides us from Yacht Racer and, over time, it has evolved and divided into two great strands: the arcade racing games and driving simulators.
Arcade racing games
We could almost define them as "potable" driving simulators suitable for everyone, even for that category of players who don't want to learn to drive perfectly or study the commands to touch the thousandth in the races. These are rougher driving games where winning races is always the main goal but there are numerous variations beyond completing the track without errors. In the series Burnout, a true example of arcade driving games, the player can push opponents off the track. In Hot wheels unleashed the races are miniaturized and moved to unreal toy tracks full of obstacles. Or again on the famous series Mario's kart players can obtain upgrades or weapons with which to defeat their opponents.
Driving simulators
As you can imagine, the driving simulator trend instead concerns games for racing purists. Players, sports and non-sports, who live for the thrill of competition, to beat the opponent by thousandths of a second and to relive, in the game, the competitions of reality. Titles that have made the history of the genre such as F1, Forza Motorsport o MotoGP, but also Assetto Corsa, all titles that require different training to master driving skills and which are better if played with a gaming wheel. Finally, unlike arcades, in driving simulators the simulation of reality is also important on a graphic level which not only faithfully recreates entire really existing stables but also re-proposes the best tracks in the world.
How did we choose the best racing games?
In our selection you will therefore find the best titles from the two great branches of racing games, capable of satisfying both the amateur and those who simply want to spend a few hours competing with friends (perhaps even throwing a few bombs at them). Among these titles there are also some hybrids, capable of touching the reality of simulators but also maintaining a good arcade level. If you want to focus on these, we recommend games like Dirt or Forza Horizon. The latter in particular manages to offer the best of both hearts of racing games in a vast open world to be explored on board your own car.