Like a bolt from the blue Sony announced a few moments ago important new details relating to the PSVR 2 virtual reality helmet. The new headset for PlayStaion 5 has been talked about a lot for some time, but until today they continued to be missing a whole series of crucial information for anyone interested in buying. Let's talk about one more specific launch date and price of the hardware, all information that was disclosed by Sony just today.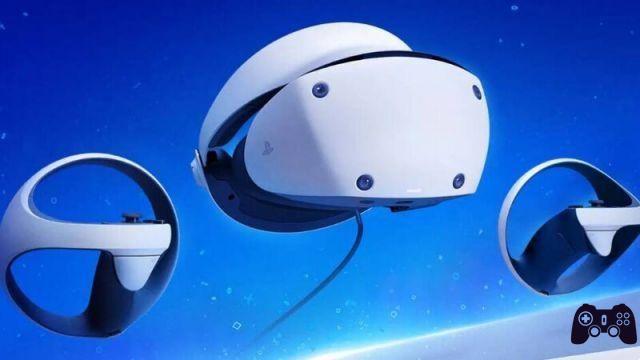 Let's start with the release date of the new PSVR 2, with the next-generation headset hitting the market much sooner than some might have hoped. The PlayStation VR 2 will be made available for purchase from February 22 2023 onwards, keeping Sony's promise. In fact, the Japanese company had declared not so long ago that its new viewer would see the light in the first months of the new year, and now we have had definitive confirmation.
We now come to the price, with PSVR 2 which will be sold in two bundles that vary in price. The "basic" version which includes the new generation headset, the new controllers and a pair of stereo headphones will be sold at the price of € 599,99. While the bundle with PlayStation VR 2, all the accessories already mentioned in the "base" bundle, plus the Horizon Call of the Mountains video game will be sold at the price € 649,99.
Pre-orders of the new Sony virtual reality viewer will open on November 15th, but the most interested can already register directly on this site. Now that we have also received this important information, we just have to wait for February 22, 2023 to enter the new PlayStaion-branded VR generation. In addition to this, Sony has also announced eleven new games that will arrive on the new PlayStaion 5 viewer, which add to a handful of experiences that we have learned about in the past State of Play.