We finally enter the heart of the new generation, from 2022, decidedly high-level exclusives will begin to land on PS5, exclusives of the caliber of God of War Ragnarok, Horizon Forbidden West and Gran Turismo 7, as well as various temporal exclusivity agreements such as Forspoken and the highly anticipated Final Fantasy XVI, expected instead for 2023. During the last showcase (now dated September 2021), Sony has given us an appetizer of what we'll see in 2023 (and beyond) and the premises don't look bad at all, even if we should wait a while. The other studios are still very busy and we can't wait to see what they have in store for us.
In this article, which we will update over time, we will list all the PS5 exclusives both those developed by internal studios and those temporarily from third party studios. Just like the other exclusive collection items, we have decided to also list all the titles coming to PS4 (from the end of 2020 onwards) and those to PC, but which are not present on competing consoles. The reason is simple: the PC market works differently than that linked to living room platforms, so don't be alarmed if you see Death Stranding.
Should a game move to another console, we will not hesitate to remove it from the list and update the article, as well as any new PS5 exclusives will be added to the catalog.
Playstation Studios
PlayStation's internal development studios are called PlayStation Studios (read more here). They are 16 in total and develop diversified genres. Over the last few years Sony has tried to expand, acquiring three more: Insomniac Games, Bluepoint Games and Housemarque. These talented software houses have worked on some masterpieces such as: The Last of Us, Uncharted, Gran Turismo, Horizon Zero Dawn, God of War, Returnal, Little Big Planet and Demon's Souls Remake.
Bend Studios
Guerrilla Games
Haven Studios
Insomniac Games
Japan Studios
London Studios
Media Molecules
N
pixelopus
Polyphony Digital
San Diego Studios
San Mateo Studios
Santa Monica Studios
Sucker Punch Productions
Housemarque
Bluepoint games
Bungie
In addition to the main teams, Sony also collaborates externally with third-party companies both to acquire exclusive IPs and to obtain temporary agreements on some video games such as: GhostWire Tokyo, Deathloop, Final Fantasy XVI, Persona 5 and many others. Sony's relationship with Japanese developers is extremely important if not downright vital to the well-being of the console.
Legend
Exclusive: all those titles present ONLY and exclusively on PS5 and possibly PS4 and therefore not purchasable and playable on PC, Nintendo Switch or Xbox.
Console exclusive: all those titles present on PlayStation platforms and on PC.
Exclusive time console: all those video games that have a temporal exclusivity agreement, which once finished could also make them available for Nintendo Switch and Xbox.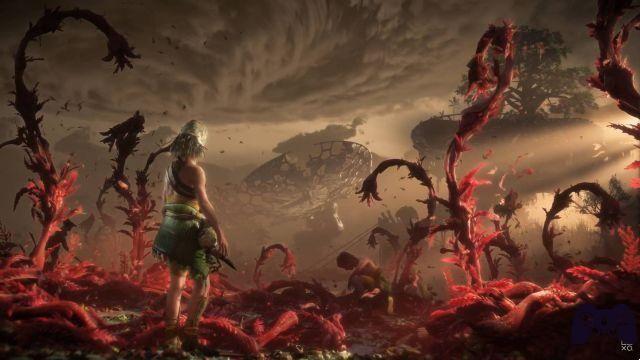 Esclusive PS5
| | | | |
| --- | --- | --- | --- |
| GAME | GENDER | WHERE TO BUY IT | EXCLUSIVITY |
| Astro's Playroom | Platform | See on Playstation Store | Exclusive |
| Death Stranding Director's Cut | Adventure | See on Amazon | Console exclusive |
| Demon's Souls | Action-GDR | See on Amazon | Exclusive |
| All-Star Destruction | sports | See on Amazon | Exclusive |
| Final Fantasy VII Intergrade Remake | Action-GDR | See on Amazon | Console exclusive |
| Ghost of Tsushima Director's Cut | Action-Adventure | See on Amazon | Exclusive |
| Ghostwire tokyo | Action-Adventure | See on Amazon | Exclusive time console |
| God of war ragnarok | Action-RPG | See on Amazon | Exclusive |
| Gran Turismo 7 | Racing Sim-arcade | See on Amazon | Exclusive |
| Horizon forbidden west | Action-Adventure | See on Amazon | Exclusive |
| JETT: The Far Shore | Adventure | See on PlayStation Store | Time exclusive |
| Kena: Bridge of Spirits | Action-Adventure | See on Amazon | Exclusive time console |
| Marvel's Spider-Man Miles Morales | Action-Adventure | See on Amazon | Console exclusive |
| Ratchet & Clank: Rift Apart | Action-Platform | See on Amazon | Exclusive |
| return | Third Person Shooter – Rogue like | See on Amazon | Console exclusive |
| Sackboy: A Great Adventure | Platform | See on Amazon | Console exclusive |
| IT WAS | Scrolling beat 'em up | See on Amazon | Exclusive time console |
| Solar ash | Adventure | See on PlayStation Store | Exclusive time console |
| Stray | Adventure | See on PlayStation Store | Exclusive time console |
| The Last of Us Part I | Action-Adventure | See on Amazon | Console exclusive |
PS5 exclusives coming soon
DS2 (working title of Death Stranding sequel – TBA)
Final Fantasy XVI (Exclusive time console 6 months – June 22, 2023 )
Final Fantasy Rebirth (Time console exclusive – Winter 2023-2024)
The Prophecy (Exclusive time console 2 years – January 28, 2023)
Horizon Call of the Mountains (VR) – 22 febbraio 2023
Little Devil Inside (Exclusive time console – TBA)
Marvel's Spider-Man 2 (2023)
Marvel's Wolverine (TBA)