Compared to the launch, now manage to buy a PS5 just got a little easier. It's obviously not as simple as in the older generations, but if you've managed to grab the latest Sony hardware, we're really happy for you. In addition to the hardware, however, the Japanese giant and third-party manufacturers have come up with one line of accessories which might help make your console experience a little deeper. It is obviously not easy to find your way around the gigantic catalog of proposals and the article you are about to read has precisely this objective, that is to provide you with help in selecting the best accessory.
Just like with any console, too PS5 has a number of add-ons that could help you in certain contexts. Between original pads, travel bags and chargers for the DualSense (essential for weekends and periods where you can play a little more) the market offers various solutions, which we are going to analyze in this guide.
Being an article designed exclusively to list the best optional accessories, you will therefore not find pure hardware as previously. If you are therefore looking for other material, we invite you to consult the best external HDs for PS5, all the controllers available for the Sony console, including original, colorful and customized ones and also the best internal SSDs for PS5.
The best accessories for PS5
Controller DualSense
Pulse 3D headphones
remote controller
DualSense Charging Station
HD camera
Travel bag
Cover per DualSense
Vertical stand with charging base
Lampada PlayStation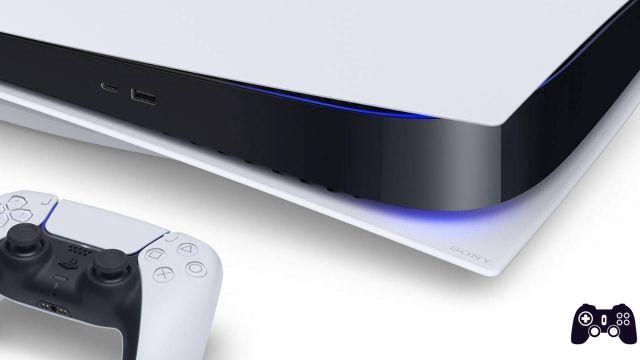 Controller DualSense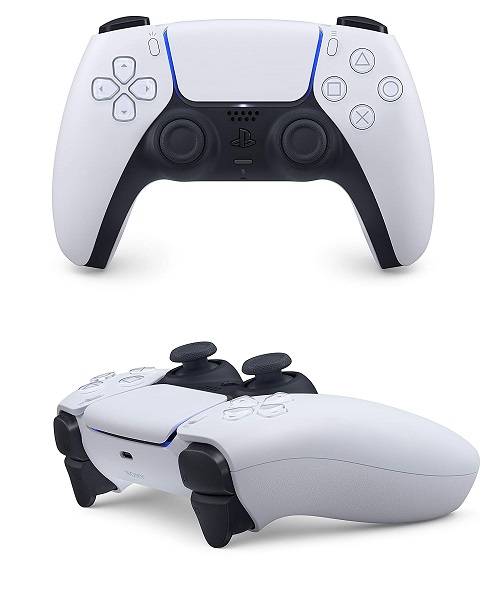 Inside every PlayStation 5 box you'll find a PS5 controller, known as
Dualense
, but obviously a second controller is required to be able to play in local co-op. While there are multiple quality third-party gamepads out there, the DualSense promises to be
one of the best due to its unique functions
: haptic feedback and adaptive triggers will add another sensory dimension to video games; moreover, an integrated microphone and a Create button are included, which will replace and evolve the "old" Share. The touchpad will not be missing, in continuity with the PS4 controller, but the overall shape of the controller will change slightly, adapting to hands of any size.
See on Amazon
See on eBay
Pulse 3D headphones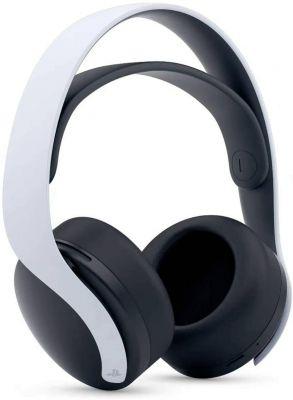 Among the best accessories for PS5, it is impossible not to offer you the
Pulse 3D headphones.
Designed by Sony to take full advantage of 3D audio, one of the new features of PlayStation 5, they are wireless earphones that can be recharged in a flash thanks to USB Type-C. In addition to being optimized for immersive audio, they feature dual noise-canceling microphones. In conclusion, the design is in line with the captivating curves of the next-gen from Sony.
See on Amazon
See on eBay
remote controller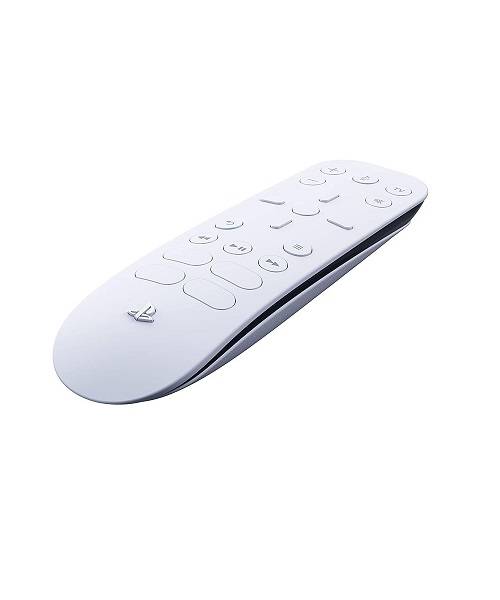 PS5 is not only a gaming console, but also a living room multimedia center to watch movies and TV series: in fact, we will be able to take advantage of the main streaming services such as Netflix and Disney
+
. However, using a controller is not particularly comfortable in this case: fortunately Sony has created a dedicated remote control, usable with one hand and with all the buttons necessary to immediately call up the most important media apps. To be able to watch movies and TV series via PS5, there will be nothing better than the
remote controller
official. Definitely one of the best accessories for PS5!
See on Amazon
See on eBay
DualSense Charging Station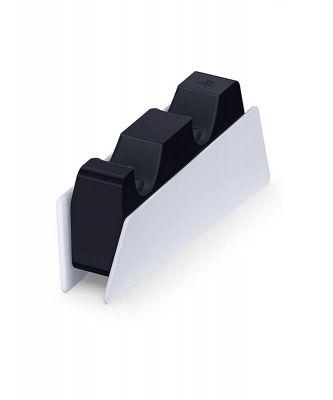 What's worse than turning on the console and discovering that your DualSense controller is completely discharged? Finding that the second DualSense controller is also fully discharged. To solve the problem in the bud,
the best solution is the official PS5 Charging Station
: this base allows you to recharge two controllers at the same time, so as to never risk running out of power at the most beautiful. Obviously, it will always be possible to recharge the DualSense simply by connecting it via USB cable, but if you are looking for the best PS5 accessories, then this base should not be missing from your collection.
See on Amazon
See on eBay
HD camera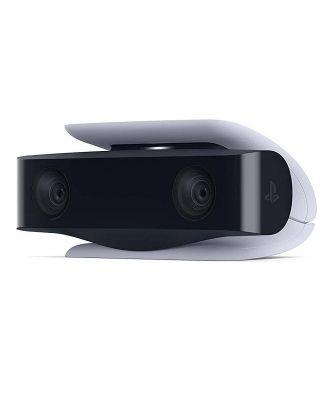 Consoles have now become a multimedia center for creatives, not just gaming machines to be exploited alone. Like PS4,
PlayStation 5 also has its own new camera, perfect for making broadcasts and videos of your game sessions in full HD resolution
. Professionals will opt for other solutions, but for anyone who wants a starting point and a perfectly compatible PS5 accessory, the
HD camera
it is for sure the perfect choice. Furthermore, it will be essential for all those games that take advantage of the camera.
See on Amazon
See on eBay
Travel bag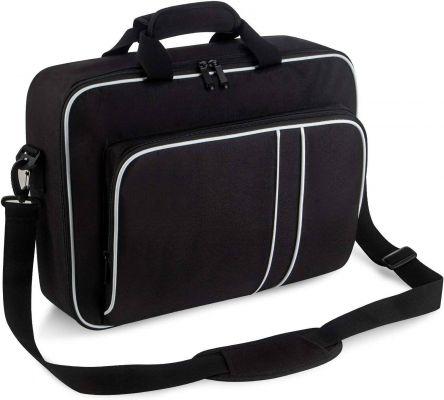 Are you a student or an off-site worker? We all know what it means to give up moving your console to make room for primary users. But from today it is no longer a problem.
Marvelights has made a great travel bag for the new Sony home console
. Made of waterproof nylon, the bag is resistant to abrasion, splashes of water and impacts. Furthermore, it is equipped with numerous pockets: between the front, internal and external. Say goodbye to neurotic packing to transport your console and get ready to have PS5 always with you.
See on Amazon
Cover per DualSense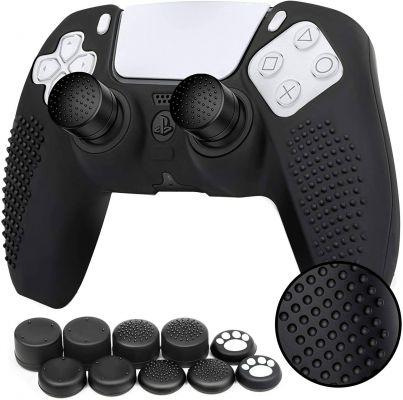 Your hands sweat during the
long or medium
game sessions?
Then
Benazcap's silicone case for the DualSense is a mandatory purchase
. A further pro of this cover, in addition to the ergonomic surfaces with reliefs, is the presence of different rubbers for the analogs of your controller. Get ready to abandon that terrible slipping sensation which, especially in the summer, is as annoying as few other sensations. On the other hand, you can also improve the ergonomics of the analog sticks to your liking, as well as decide not to use the rubber pads supplied with the cover. Such an essential product for many users, it was impossible to leave out among the best PS5 accessories.
See on Amazon
See on eBay
Vertical stand with charging base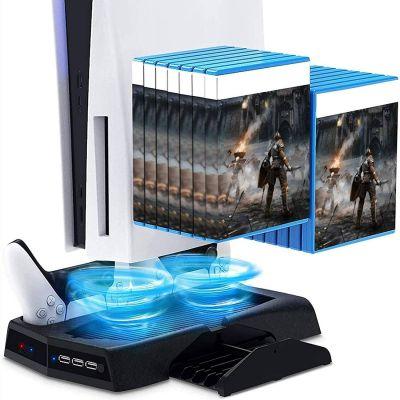 Do you want to further optimize your available space?
Yes, indeed the dimensions of PS5 are quite generous. Therefore, for many users, it is of primary importance to optimize the space in their workstation.
RIXOW will take care of meeting you with its vertical support
. The proposed solution has two fans for cooling the console placed along the central part of the support, while on the sides it is possible to load two DualSense, in the special charging base, and have as many as 14 titles in the game box. Furthermore, in the rear part, the support is equipped with 3 USB ports. RIXOW's proposal was impossible not to include among the best PS5 accessories!
See on Amazon
See on eBay

Lampada PlayStation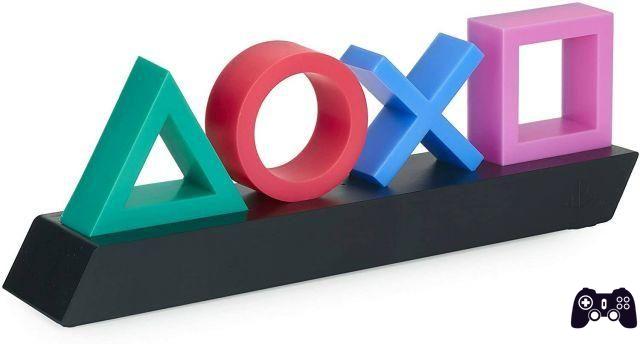 For anyone wishing to give a touch of identity to their workstation, we recommend purchasing the
PlayStation lamp
. It is a lamp, powered by AAA batteries or via USB, which features the classic logos in the shapes of the Sony console controllers. Thanks to the appropriate button, you can decide the mode of diffusion of the light: from static, to lighting regulated even by sounds. An unmissable product for fans of the historic video game brand. For this very reason, it is among the best accessories for PS5!
See on Amazon
See on eBay

How to choose PS5 accessories
If you are the owner of a PS5 or a console in general, you will surely have needed a series of accessories capable of "enhancing" the functions of the console, to improve its aesthetics or help you with its maintenance. In this guide we have identified 3 types of accessories which, in addition to working very well as a gift for a PS5 owner, are able to take the console user relationship to the highest levels.
Price
How much are you willing to spend to improve the PS5 gaming experience? Based on this question you can determine the right price for the purchase of an accessory. If you don't travel a lot and you are at home, for example, a travel bag can be one exaggerated expense compared to a charging base. Similarly, if you don't like TV speakers and more generally prefer an intimate gaming experience, then it's always good invest the money in headphones. As always, everything is very subjective, especially in these cases, where there is no better product than another.
Official accessories and peripherals
Naturally, all the official accessories produced by Sony fall into this first category, from a simple controller to the Playstation VR and via the remote controller, the Pulse 3D Headphones and the HD Camera. A series of essential gadgets if you are a gamer who likes to fully immerse themselves in their games. PS VR is one of the most advanced headsets in virtual reality and Sony's VR games are among the best on the market. The Pulse 360D Headphones provide you with dimensional audio that takes the sound experienced in titles like Returnal or Deathloop to another level. If, on the other hand, you also want to use the console as a multimedia station to watch films and TV series, the remote controller (a real universal remote control) is essential for truly complete use. At the same time, the DualSense charging base allows you not to worry too much about the lithium batteries of the controllers and always have one ready for use.
Tools for transportation or maintenance
Then there are some accessories that could meet all those players who travel often and who struggle to pack the console in the box every time. This category includes travel bags and shoulder bags, designed to carry PS5 and which in a few simple steps allow you to prepare the console (and all its cables) for the next move. In order not to ruin the controllers, we also thought of including covers for Dualsense, rubberized or not, to protect them from shocks, increase its handling and give it an additional design touch. If you also need to keep them charged and ready to use, there is also a charging base that integrates perfectly with the console.
Gadget
Finally we thought that such a true Playstation fan might interest gadgets dedicated to the console and therefore why not add to your gaming station an original accessory like a lamp that portrays the 4 famous buttons of the Sony console? And if the lamp is not enough, there are also pillows, cups, socks and much more.