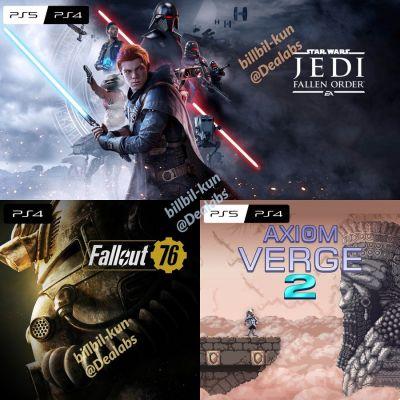 The last month of 2022 of the PS Plus service has been very convincing. Not only the classic three games offered in the Essential tier, but also Extra and Premium subscribers were able to redeem a sequel of top-level games. Now, waiting to find out what the first titles arriving with the new year will be, there are those who wanted to try anticipate the announcement of Sony revealing the probable three games arriving in January 2023 for all subscribers to the Essential tier of PlayStation Plus.
As usual, it is the editorial staff of dealabs who give us a hint about what will be the next three experiences to reach the PS Plus. Based on the history of these rumors, we can say with certainty that the French editorial staff knows what they are doing, and he always got us even well in advance. But let's see now what would be the three titles arriving in the well-known PlayStation service in the first month of the new year.
If the games were to be officially confirmed, PS Plus Essential subscribers will have fun. One of the titles in question is Star Wars Jedi Fallen Order, the first chapter of the fantastic adventure set in the galaxy far far away full of action and adrenaline. The second title could be Fallout 76; a saga that needs no introduction, with this chapter in particular relying mainly on an online experience.
Leaked PlayStation Plus games for January 2023.
• Star Wars Jedi Fallen Order (PS5 | PS4)
• Fallout 76 (PS4)
• Axiom Verge 2 (PS5)
(via @BillbilKun) pic.twitter.com/L5GCjTxUKv
— Okami Games (@Okami13_) December 23, 2022
The third and final game could be an exceptional indie like Axiom Verge 2. Second chapter of the acclaimed sci-fi metroidvania completely developed by one person. We just have to wait for the official announcement from Sony, which usually is never too far from the moment in which the dealabs editorial team comes up with its own forecasts/leaks.
Before saying goodbye, we advise you to also visit our YouTube channel, where you can find videos dedicated to the gaming world at 360 degrees.