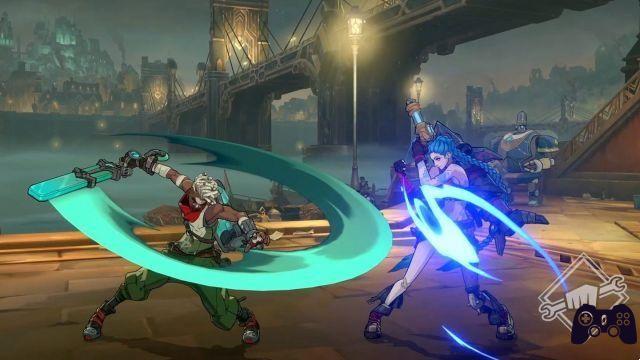 In the past hours Riot Games has released on the web a new video diary in which he explores the creative dynamics of Project L, his new fighting game, also showing some interesting sections of gameplay. There is a lot of curiosity about this project, and such a publication can only please fans from all over the world.
Based on what we know so far, Project L will offer an extremely familiar structure to fans of the genre, developing around fights in which it will be possible use the most famous heroes of League of Legends in clashes even 2 vs 2. Here it will be fundamental concatenation of the main moves with those of the "support" character.
Within the video we can then immerse ourselves in the current work in progress dedicated to this video game, with insights from the executive producer Tom cannon and dalla game director Shauna Rivera. In addition to the interviews we also have the opportunity to take a look at the gameplay of the title (with Darius, Ahri, Jinx and Ekko), which also introduces us to a new character: illaoi.
One of the most attractive features of the project, not counting the narrative universe to which it belongs, remains its style which seems to mix and experiment a great deal, fusing comics with traditional animation. There will certainly be a lot to say about Project L and the possibilities it will offer to the curious, with the likelihood that it will build a community of its own and detached over the years.
For now we don't know much more about Project L. We remind you that it will be a totally free video game whose release date and publication methods are not yet known. From the released images, however, it seems to promise a lot of fun both to the historical fans of the franchise and to all the others.
Before saying goodbye, we advise you to visit our YouTube channel, where you can find videos dedicated to the gaming world at 360 degrees.