There is no doubt that with the new Pokémon Scarlet and Violet, The Pokémon Company has offered the largest number of trailers, special events and communications on next-generation games. Not many weeks ago we saw a full trailer that went into more detail on the open world structure of the game. Now, however, the Japanese company is back with a new movie entirely dedicated to the presentation of a adorable new pokemon.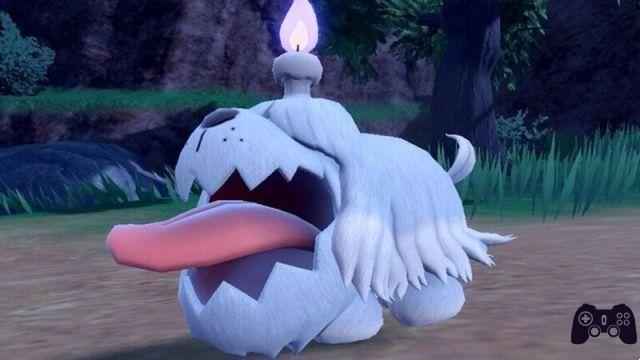 The new movie is perfect for the Halloween period in which we are now, and allows us to get to know a new ghost-type Pokémon. Let's talk about greevard, a Pokémon that incorporates the features of a Catalan shepherd mixed with those of a candle. It is precisely this last graphic element that makes this Pokémon unique and very characteristic, given that when it remains underground it is precisely its candle on its head that emerges from the ground.
As we can read in his first description published on the official website of Pokémon Scarlet and Violet, Greavard may seem somewhat ghostly at first meeting, but in reality it is a very sweet Pokémon. His verse may sound creepy, but Greavard actually is very friendly with coaches that he encounters on his way. However, there is a truly ghostly element to this docile creature, as anyone who gets close to it loses some of their energy.
Greavard is just the latest new Pokémon from the Paldea region to be introduced. We've seen quite a few new collectible creatures like Wiglett, Farigiraf, Fidough, and a handful of other Pokémon over the past few months, but we know that Game Freak will leave behind some untold surprises as titles hit the market. In this regard, we remind you that Pokémon Scarlet and Violet (you can buy them on Amazon) will be released next November 18, 2022 exclusively on Nintendo Switch.