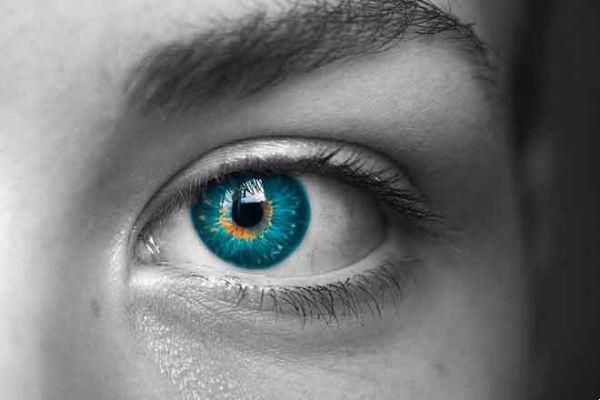 Although color photography existed a long time ago, photographing in black and white still has a special appeal that makes many of us, in most of our acquisitions, choose to do without color.
Photographing in black and white, let's start with the tutorial
If you are one of those who are interested in black and white photos, this is your article. In the following lines we will examine all the necessary theory to master this type of photography, how to convert your photos to black and white with programs like Photoshop or Lightroom through different methods, such as apply final adjustments to black and white images and we'll leave you some too Photoshop actions in so that you can make these conversions automatically.
Come on… you are in front of the largest black and white photographic guide. So, if you are passionate about it, this article will undoubtedly serve as your reference from now on. Go on!
The essence of black and white
Black and white is an art form and using it in our photographs will help us grow as photographers. Because? Well, because when we're working in monochrome what we're doing is eliminating possible distractions from the shot, and we're going to focus on the essence of the image. By shooting black and white images, we will be able to pay more attention to the composition of the shot, analyze the light, the contrast, the texture ...
Obviously, as we grow up as photographers, we can also appreciate these details by working in color, because we will have our most trained eye. But if you are one of those who are starting to enjoy the wonderful world of photography, it might be interesting that for some of your sessions you choose to work in black and white so that you can pay more attention to other details that will enhance your photography, considerably.
That said, let's take a look at some brushstrokes that will help us improve our beautiful black and white photos and what are the best articles to learn more about.
1. To photograph in black and white yes or no?
Point one. We have decided that this black and white photograph has its own charm and we will give it a try. But… what questions will we be asked when we go to make our catches? Is it better to shoot the shot in black and white or is it better to capture it in color and convert it to a later montage? When do I know if my photo will look better in black and white or in color? What are the reasons why I should shoot in black and white?
Each photograph is different and therefore there are no "type processes" for a certain type of photography. When it's your turn to develop an image, you should stop and observe it. But to stop and think about whether you should keep or eliminate the color, the first thing you need to do is analyze the role it plays in the image in front of you. And to do that, you can rely on these three questions:
It's important? Ask yourself if color matters in the photograph you are dealing with. If it is representative. What color tells and if your image tells within the story, is a fundamental part.
Is he the protagonist? After analyzing whether color is important in your photography, ask yourself how important it is. Is it perhaps the most important element of the composition? Does it stand out from the other elements? Steal the limelight from some other element?
If the answer to the previous question was yes, this is theLast question that you should pigs about your image:
Should color be the protagonist in your image? We have come to the conclusion that it is the element that stands out the most, but is it really what interests you? If you think color steals any other element, consider whether that element is no longer important in the composition of the color photograph.
2. Tips on how to photograph in black and white
Point two. You have already decided that you will practice black and white photography. Where to start now? What are the best reasons to shoot in black and white? Which camera setup is the best?
Obviously it will depend a lot on why we choose to photograph, although there are a lot of tips shared in all of them. Here is a list of the most important ones.
to. Shoot in RAW
There are many users who do not use the RAW format, simply because their digital camera does not allow it or because they have never inquired about the advantages of RAW over JPEG.
In case the latter is your situation, you should take a few minutes to read the differences between RAW and JPEG and immediately change the camera settings to shoot in RAW from now on, as the RAW format gives you much more control over image post-processing.
b. Shoot in color
Regardless of whether your camera supports RAW or not, always shoots in color . Many cameras have a processing function that automatically changes the image to black and white, but if we choose this option we will lose information that is impossible to recover later.
It is much better to shoot in color and then process the image to convert it to black and white with any of the methods we have discussed on other occasions, as you will have more control to perform this conversion at your convenience.
c. Use a low ISO
Whenever the lighting conditions allow, use the lowest ISO sensitivity available for digital camera. As we have already explained in an article on ISO sensitivity, using high ISOs causes the loss of information and therefore of image quality. If you want to simulate the grain of a film at high ISO, you can do it later in the final processing of the photograph with the computer.
d. Choose the best time of day to shoot
In natural-lit outdoor photos, the middle hours of the day cast a harder light than sunrise and sunset. Most photographers prefer to use these softer light hours to take artistic black and white photos with less contrast between light and shadow.
Cloudy days will allow you to get that softer light in the middle of the day. In this sense, when it seems that the weather is not good for taking color photos, it helps us to take them in black and white. You already have a good excuse to take pictures even if it's cloudy.
In any case, don't stop taking a picture because you don't have the best light . You can always discard it later if you are not convinced of the result.
And. Composition
Virtually all of the composition rules and recommendations we have made for photography apply to black and white photography, except precisely those associated with color. In black and white photography, light and shadow play a special role in the composition, precisely because of this absence of color.
3. Convert your photos to black and white: techniques
Point 3: conversion techniques. The time has come to take our color photo and convert it to black and white. As? Well, I'll tell you there are a thousand and one ways to do it.
to. Black and White in Photoshop: Desaturation
Well then:
Let's open the photo we want to convert to black and white.
Let's go to the IMAGE menu -> SETTINGS -> DESATURATED.
And this is all.
Yes, yes, that's it. We already have the black and white image. We already warned you that it was very simple. Also, this method works in all versions of Photoshop, so you don't have to worry.
b. Black and White in Photoshop: Grayscale mode
These are the steps:
Let's open the photo we want to convert to black and white.
Let's go to the IMAGE menu -> MODE -> GRAY SCALE.
It will ask us if we want to lose the color information. We answer yes. Didn't we want a black and white photo?
And this is all.
c. Black and white in Photoshop: the channel mixer
To work, we will start from the original image. We can apply the modification to the image directly (IMAGE -> ADJUSTMENTS -> CHANNEL MIXER) or create an adjustment layer with the same lens in LAYER -> NEW ADJUSTMENT LAYER -> CHANNEL MIXER).
The first thing to do is to select the MONOCHROME option that appears in the pop-up window. This way we will have a black and white photograph.
By default, Photoshop uses the red channel. But we can work with the information collected in the Green and Blue channels. The ideal is to find the balance between the three, so that the image is to our liking.
The important is keep the sum of the percentages of red, green and blue at 100%otherwise undesirable effects will occur.
In case we have chosen an adjustment layer, we can always modify its values, having to combine the layers when we finish working.
d. The secrets of black and white in Lightroom
1. Black and white mode
To photograph in black and white simply select this mode in the Development Module (D) in the Basics panel. With this method, in my opinion, the image is characterized by low contrast, nothing that cannot be fixed later, as we will see.
2. Global desaturation mode
In this case, you need to move the "Saturation" slider to the left, also within the Basics panel of the Development Module (D). The result is a clearer image with slightly more contrast than the previous method.
3. Color in color desaturation mode
In the HSL panel of the development module (D), inside the Saturation tab, the saturation value of all colors should be lowered to the minimum. More clarity than overall desaturation, but less contrast, especially on the girl's skin.
4. Using one of the many Presets offered by Lightroom
In the presets (presets) section, Lightroom 4 has a group of specific presets for converting to black and white. Try among them and choose the one you like best. In particular, this preset provides excessive contrast, losing a lot of information in the shaded area.
4. Final settings for black and white photographs
There is always someone who wants to go a step further and wants to take their editing level to a more professional level. For all those photographers who have identified themselves in this group, they will be able to give a totally professional touch to their black and white photos.
Shoot in black and white like the pros
In Photoshop we have two tools that allow us to do the same. They are the tools It burns e Avoid.
The instrument It burns, which can be selected with the O key, darkens the areas of the photo that we want to "cover". In the upper selector we will select the range Shadows it's a flow between 5% and 20%. In this case we have opted for 15%.
With the tool Avoid, which can be selected in Windows using the O key, we lighten the areas of the photograph from which we want to extract information. In the top bar we will select Lighting in the interval and a flow between 5% and 20%. For the example we used 15%.
With both Burn and Dodge we will adjust the thickness of the brush on one that allows us to work comfortably. You may have noticed that both Burn and Dodge are selected with the same key (O). The one we selected in the Photoshop toolbar will be selected.
Read also: How to take black and white photos with some color (Android / iOS)
And you? Are you more in black and white or in color?
After reading this guide on how to take beautiful black and white photos, might you say that you like black and white shots? What attracts you the most about this type of photography?
If, on the other hand, you are missing some advice, or you know some other technique or method to convert your images to black and white, do not hesitate to let us know in the comments. We will be delighted to meet them!
Further Reading:
How to get Instagram dark mode
How to change the background color of a blank image using the online editor
How to take display photo on iPhone
How to invert image colors on Snapseed
What is openness?