Among the genres most loved by players from all over the world we certainly cannot fail to include them the open worlds, i.e. all those video games that allow us to wander around and explore the entire game world in complete freedom. Of course, over the years we have seen more than one title of this kind turn out to be too watered down or without bite, but it is undeniable how a good open world knows how to return emotions and atmospheres to say the least incomparable from other works. Games like The Legend of Zelda Breath of the Wild and The Witcher 3, i.e. two of the best open worlds on the market, are in fact two very clear examples of the goodness of the genre and, just to better help you not to waste hours on the wrong title, we have collected for you in this full list the best open world video games on the market today.
If you are looking for some good video games but of another genre, no problem: in fact, you can always find on our pages articles dedicated to the best stealth games, the best strategic games, the best action games and many more. But now let's stop talking and let's immediately immerse ourselves in what for us are the best open worlds on the market today.
The best open worlds
The Legend of Zelda Breath of the Wild
Elden Ring
Horizon forbidden west
The Witcher 3
Far Cry 6
cyberpunk 2077
Assassin's Creed Valhalla
Red Dead Redemption 2
Forza Horizon 5
GTA 5
The Elder Scrolls V Skyrim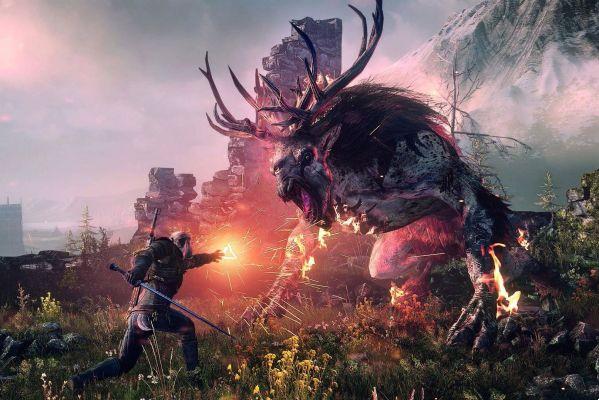 The Legend of Zelda Breath of the Wild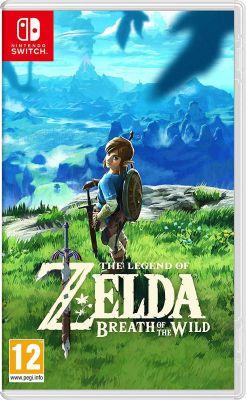 We could only start this list except with what is most likely
the true masterpiece of the generation,
a title capable of bringing a saga already known as one of the most popular in the entire videogame panorama to unprecedented levels of quality. Finding weak points in Link's latest adventure is an absolutely difficult undertaking and between a very successful graphic style, some
breathtaking settings
and a great gameplay
the weaknesses of The Legend of Zelda Breath of the Wild are very few. If you own Nintendo Switch and haven't done so yet, trust us: get this great title back as soon as possible!
See on Amazon
See on eBay
Elden Ring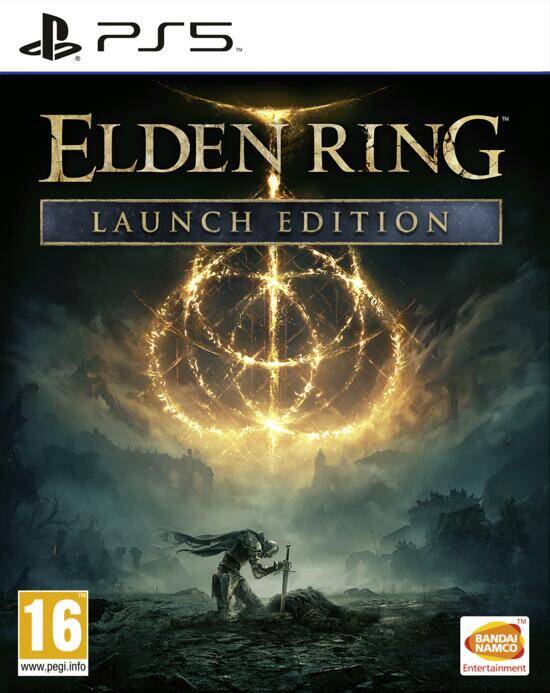 There is little to get around it: not including Elden Ring in this list of the best open world video games out there would be tantamount to a crime of lese majesty. After the incredible tests on Dark Souls, Bloodborne and the superb Sekiro,
From Software is now a true and sacred monster of action-RPGs
. The leap to the most classic open world with Elden Ring cannot therefore fail to be inscribed among the most interesting titles of recent years and
among the best open world video games on the market.
A success, in short, announced, which has been able to conquer millions of players from launch to today.
See on Amazon
See on eBay
Horizon forbidden west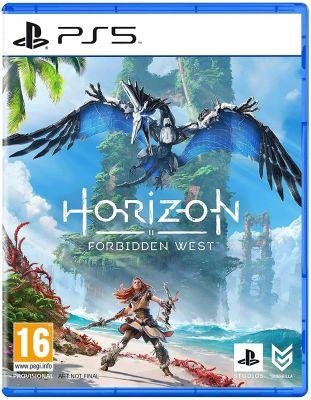 Among the main PlayStation exclusives we can find Horizon Forbidden West, sequel to the highly appreciated Horizon Zero Dawn, an open world with a unique setting and a noteworthy technical aspect. A game that, as our review tells us: "manages to keep the premises that had teased us in the first chapter, reformulating and reinforcing some weak points". In short, something of
essential for anyone who owns a PlayStation console
and they love open worlds.
See on Amazon
See on eBay
The Witcher 3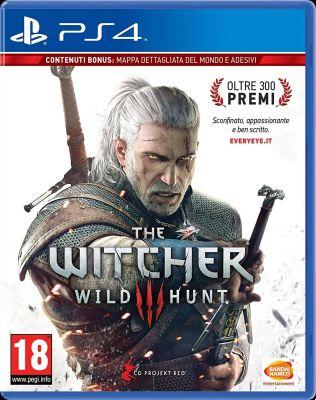 Although it was now released several years ago, it is impossible not to include that masterpiece of The Witcher 3 in this rich list. The title of CD Projekt Red is in fact
a sublime, long-lived and full-bodied work,
able to give hundreds and hundreds of hours of gameplay without ever getting bored. To make everything even more delicious are the two DLCs of the title, namely Hearts of Stone and Blood and Wine, both included in the Game of The Year Edition of the game and able to drastically raise the playful quality of The Witcher 3.
If you love Action-RPGs and fantasy settings you will not find better open world than this.
See on Amazon
See on eBay
Far Cry 6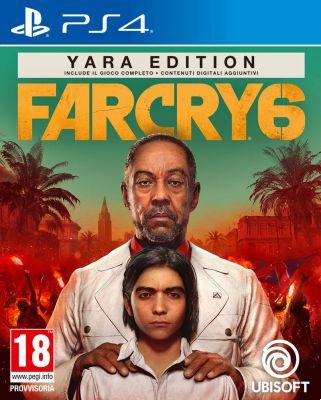 Ok, ok: perhaps, as our review also reports, Far Cry 6 is certainly not the best exponent of the famous Ubisoft shooter saga, but we decided to include it in this list anyway for a long series of reasons. The island of Yara, the location of the title, is indeed
a huge and irresistible amusement park
, with the freedom granted to us by the game that makes Far Cry 6 sure
one of the best open world on the market for those who love FPS
. In short, if you like to go around beautiful places and shoot at anything that moves, or almost, Far Cry 6 is definitely the game for you!
See on Amazon
See on eBay

cyberpunk 2077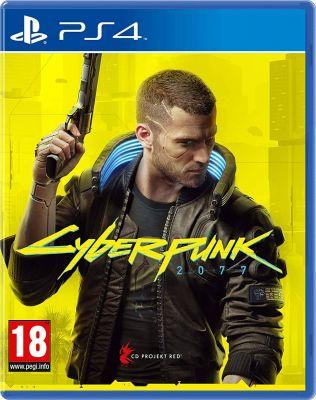 After a series of updates that have fixed and made the work of CD Projekt Red even more fascinating, it was decidedly impossible not to include in this list of
best open world video games Cyberpunk 2077
. The latest effort by the talented Polish team is in fact a fascinating and structured adventure in an irresistible cyberpunk world, where it is easy to get lost, bewitched by what is orchestrated for the occasion. Especially thanks to the recent update it is undeniable how
Cyberpunk 2077 is certainly one of the most interesting open world on the market,
as well as one of the most ambitious works ever.
See on Amazon
See on eBay
Assassin's Creed Valhalla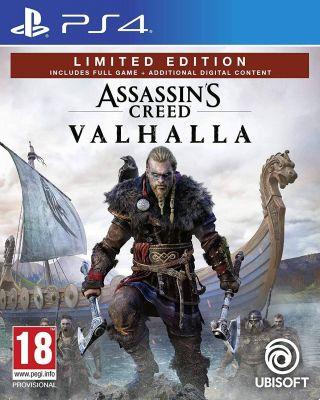 Among the most famous sagas with an open world setting we can certainly also find Assassin's Creed, with the very long Ubisoft series that has established itself as the
one of the most interesting representatives of the genre.
After a few years on the sly, mainly due to some not exactly inspired chapters, the transalpine publisher has however decidedly changed course and returned to the rescue first with Origins and then Odyssey, i.e. two of the best open worlds of recent years, as well as two very valid exponents of the saga. A journey that culminated with the very recent Assassin's Creed Valhalla,
a wonderful title,
able to convince old fans and new enthusiasts.
See on Amazon
See on eBay
Red Dead Redemption 2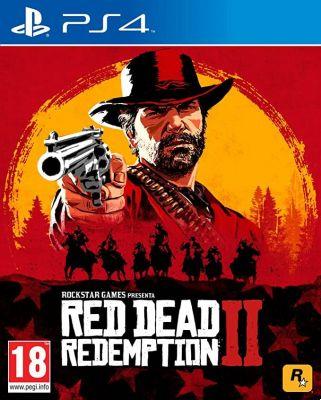 Red Dead Redemption 2 is one of those titles that needs no introduction
, with the Rockstar Games western that has been able to carve out a respectable reputation over the last few years. Indeed, it is undeniable that Red Dead Redemption 2 is one
among the best open worlds on the market today
as well as, as our review also reports, a title for which praise abounds: "a mammoth work, impressive from all points of view. A production that seems to come directly from the future and which, inevitably, will influence all the video games to come. Technically excellent, it offers new gameplay solutions and contextualizes them in a rich and exciting game world. Red Dead Redemption 2 is therefore absolutely
one of the best open world ever
, an absolute must-have for any video game enthusiast.
See on Amazon
See on eBay
Forza Horizon 5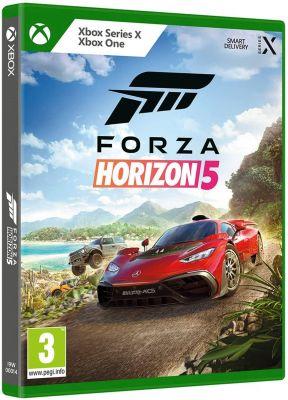 Forza Horizon 5 is a bit like the white fly of this full-bodied list of the best open worlds
, since it is a racing game and not an action game / tps like the other exponents of this list. Do not enter
the masterpiece of Playground Games
among the best open worlds on the market today, however, it would have been a huge mistake, especially considering the great quality of the title. The British software house with this fifth chapter of the famous arcade racing game saga has in fact managed to sublimate an already crazy game formula, giving us one of the most beautiful and frenetic titles of this generation. If you love the genre you absolutely cannot do without it:
Forza Horizon 5 deserves to be explored from top to bottom!
See on Amazon
See on eBay
GTA 5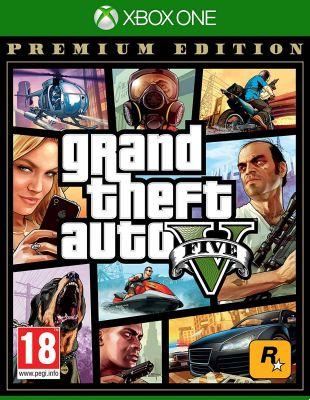 Although it has been on the market for 7 years now, GTA 5 remains without too many problems today
one of the best open worlds on the market
, with thousands and thousands of players crowding the game's servers every day. The Rockstar Games title is indeed
a superfine, fun and extremely versatile product
, which has been able to survive the course of time thanks to
an impressive amount of content
, such as the much vaunted GTA Online. To further certify how the golden age of GTA 5 is still far from seeing a conclusion is the recent announcement of the title also for the highly anticipated next gen: a certificate of decidedly indissoluble value and
which confirms the playfulness of GTA 5
.
See on Amazon
See on eBay
The Elder Scrolls V Skyrim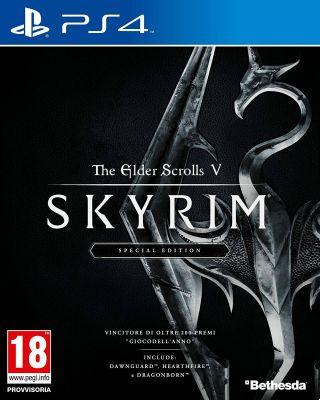 When you think about an open world fantasy game it is impossible not to let your majesty The Elder Scrolls V Skyrim, that is what it most likely is.
the action-RPG with fantasy themes par excellence.
A huge work, full of things to do and see, able to fascinate millions of players for several years now. In case you haven't gotten it yet, The Elder Scrolls V
Skyrim is absolutely a must-play game.
See on Amazon
See on eBay
How to choose the best open world video games
Not all open world video games are the same and choosing the best ones is certainly not an easy task. The aspects to be taken into consideration are in fact many, obviously starting from the most subjective one, that is personal taste. Just to help you as much as possible in your search, we have listed some simple but useful tips that can help you find the best open world video games, whatever your tastes and needs.
How an open world works
Maybe for many it could be some obvious questions, but why open world video games? And especially, what does it mean open world game? To put it simply, these are all those titles that allow the player to move in total freedom for a more or less large map, often and willingly littered with side missions and many other things to do. Not only linear quests built on tracks, but a freedom that manages to significantly increase the duration of the title. Net of the risk of being sometimes dispersive, open world video games are therefore particularly recommended for those who want immerse yourself in some great world and exercise in it in total freedom their videogame free will.
In these games you can therefore cross grasslands and climb mountains, look for treasures or relax in some quiet village. Snow-capped mountains, lush prairies and, why not, even cities devastated by cataclysms or something else: whatever you are looking for, you can most likely find it in an open world game and, above all, you can do it in the way that suits you best. Straight to the point or through the long ride to discover the mysteries of the place: in these games the only limit is your imagination.
Types of open world
Perhaps for many this point is already clear, but it is important to underline that, despite being united by several common aspects, open world video games are not all of the same genre. Among them we can find, for example:
Action-RPG o RPG: probably the classic category, to which the main sacred monsters of the genre belong. These are those titles in which we would have an RPG rig, with stats, weapons to change, and so on, and to which titles such as The Legend of Zelda Breath of the Wildo The Witcher 3;
Shooter: type of open world games to which titles such as Far Cry 6 or Just Cause 4 belong and which allow you to move in total freedom in some large game map, bringing with you a real arsenal to be used in complete freedom
Racing game: maybe you would never have said it, but among the best open worlds it is also possible to find racing games, such as the excellent Forza Horizon 5 or the forerunner Test Drive Unlimited. Two or four wheels and a beautiful location in which to compete: what more could you want?
In addition to these types of open worlds, there are also many others, which hybridize aspects of these or try their hand at even different categories. The beauty of open world games is in fact also their being able to open up to the most diverse tastes and the most varied types of game, managing to be attractive to a large number of palates. In short, pay attention to gender in the search for the best open world video games it is essential to get the most out of your choice.
Setting
Another aspect to take into great consideration is certainly the setting: you prefer something more modern, like GTA 5, or do you want a fantasy experience a la The Elder Scrolls V Skyrim? Sure you are not looking for the dystopian future of cyberpunk 2077?
In fact, it is not only the goodness of the gameplay, the characterization of the characters, the technical aspect and so on that contribute to the appeal of a title, but also what is the setting. Finding one that fits your strings or with a theme that particularly intrigues us, in fact, greatly increases its attractiveness, making it more interesting in our eyes and more satisfying to play. Without neglecting the other aspects of the game, in short, it is good and right also take into account the setting: if you hate the desert, for example, maybe you should look for a title set elsewhere, right?
Price
As you can imagine, we have decided to include in this article only those that are for us the best open world video games currently on the market, without being influenced by any limitation whatsoever. Which means that in our list above you can find a bit of everything, starting from the latest release on the market up to some still very valid glory from a few years ago.
Whether you don't have a substantial budget, or you want to throw yourself into a recent title with the latest graphic improvements, in short, in this article on the best open worlds on the market you will surely find something for you.
Game platform
PlayStation, Xbox, Nintendo Switch and PC: as by now you have been able to understand if you love video games, not all of them are available for every platform. Some, like Red Dead Redemption 2 they are in fact available more or less everywhere, while others, such as Horizon forbidden west per PlayStation o The Legend of Zelda Breath of the Wild for Nintendo Switch, are exclusive to a single family of consoles.
The open worlds that you will decide to buy, as well as any other type of video game from the dawn of time, must be purchased for your console. A PC, for example, is not able to run a PlayStation title, while on Nintendo Switch you will not be able to enjoy an open world for Xbox in any way, and so on. Something that for many will be trivial and almost obvious, but which in any case needs to be done well in mind if you are not an expert in the videogame world. In fact, keeping this in mind will allow you to avoid nasty surprises and also to throw away a few tens of euros.