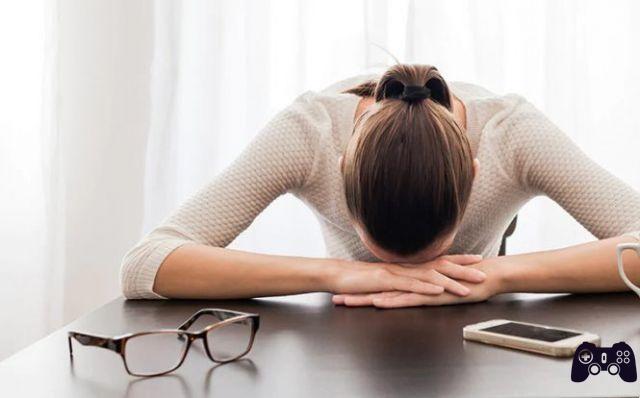 Phishing emails and online scams have been around for some time now. Unfortunately, there will always be those who will fall in love with these "people", just as there will always be those who will do whatever it takes to use them. With the rise of online dating and matchmaking websites and platforms, scammers seem to have found new fertile ground to deceive people for personal profit or worse. However, online dating scams are slightly different. Read on to find out more.
How to avoid Facebook scams?
WHAT IS SO SPECIAL ABOUT ONLINE DATING SCAMS?
Online dating scams aim on the card of despair. Let's face it. Some people find it difficult to find the perfect woman / perfect man in real life, in person, either because of a lack of self-confidence, lack of time to go on dates, or a lack of luck.
Online dating scams usually aren't quick, but they tend to last a long time to get there. The MO of the online scammer (modus operandi - method) knows you best, puts you under control and acts as if she is really interested. The ultimate goal could be anything from money to a physical match.
WHO ARE THE LIKELY VICTIMS?
In truth, scammers aren't all that demanding. Regardless of gender, age, sexual orientation, or insignificant things like a taste for music, movies and food, you are always a likely target. The groups most vulnerable to online dating scams are the elderly and lonely, the former due to their general lack of technological experience and the latter due to amorous loneliness.
WARNING SIGNS
To avoid getting scammed, you need to learn how to spot the scammer. You never have to let your guard down on online dating platforms, so it's always better to end a conversation than risk being drawn into a scam. Fortunately, there are some telltale signs, and if you see one, consider it a red flag.
Girl scam on Facebook
PROFILE
You should always look at the profile of the person you are chatting with. However, this is something you probably already do on dating platforms, so you should learn about the risks to your safety. One, scammers' profiles usually don't have many pictures and most importantly don't show their real face.
They will never put their face on for obvious reasons. Secondly, if they are using photos that look like photos they have already seen, this is a clear sign of a scammer.
Also, the scammers will tell you that they live in a country close to yours, but most likely they will live in another state or country. Some scammers even claim to be on a military mission to a foreign country. These are all typical red flags.
CONVERSATION
Yes, continuing chat on an online dating platform can be annoying for you too, but that's exactly what scammers will use against you. The online dating app is the safest place for your conversations, at least until you are sure there is a scammer on the other side.
Scammers will often propose to move the conversation to Facebook, Skype, WhatsApp or even SMS. This is because these chat platforms facilitate an escape route after the scam.
Webcam scam, the duration of blackmail
CHAT VIDEO
Sure, the scammer will send you fake pictures, but the videos are much harder to fake. If the counterparty does not want to participate in a video chat or send you a video, most likely, you are the intended target of the scam. If they don't want to send you a video, ask them to take a clear photo of a newspaper with today's date. This is called a "timestamp" and it is not easy to fake.
THIRD PARTY LINKS
Don't open them! Avoid opening any links your counterpart sends you until you are sure they are good, unless you want to become a victim of phishing or identity theft.
REQUESTS AND MONEY TRANSACTIONS
If they ask for money, be very skeptical. Such requests should raise some doubts and are a telltale sign that you are dealing with a scammer. Be wary of all online financial offers, especially on matchmaking platforms.
BE CAREFUL
You can never be too careful online. Knowing how to detect online dating scams is essential to ensure you have a safe and smooth online dating experience. Look for the red flags and avoid anyone who behaves suspiciously. In these cases, it is generally sufficient to block the person and report them.
Have you ever been the victim of an online dating scam? Tell us your story in the comments section below.
I was blackmailed on Facebook, how do I behave?
Further Reading:
How to choose the online camera shop without ending up in scams
Did you receive this email from the Revenue Agency? Don't open it, it's a scam
5 simple ways to protect yourself from phishing attacks
Printers on offer: how to recognize the most reliable sites
How to know if the smartphone has been intercepted