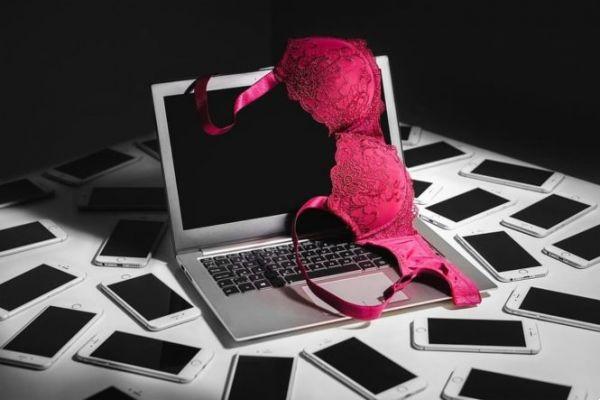 A few days ago, our colleagues at ESET warned us via the WeLiveSecurity blog that a series of e-mails threatening to transmit an alleged video recorded by one of our devices, by a cybercriminal, has been released. After detecting several similar cases among Spanish users, we will analyze what this threat consists of.
"Your account was hacked, because that's where I sent this message ... we have access to all your correspondence, social networks ... we are aware of all your" big and small secrets ", we have seen and recorded how you are enjoyed visiting adult sites. If you don't want the video to end up with your friends, your family and especially your girlfriend, you have to pay ".
It all begins with the receipt of an e-mail from an unknown address that has the particularity that in the subject's credentials it seems to be accessing an online service (username and password). This usually causes a noticeable impact among unsuspecting users, a feeling that usually worsens as this email continues to be read.
In the email we are told that our mysterious sender has software that allows him to take control of what we are seeing and also of the webcam. In addition, he also informs us that he has collected information such as our contacts, social network accounts and our e-mail account. Finally, we are told that we were recorded via the webcam.
Obviously, after receiving such an email we begin to sweat and try to remember which websites we have recently visited and, more importantly, what they may have registered. The criminal knows and threatens to broadcast a video of what was recorded by the webcam of our device.
The good news for these users who feared for their reputation is that this video does not exist and the only thing these extortionists have is a username and password stolen from a database belonging to an online service, to which we registered. .
Threat on Skipe or Facebook
If you're a man and have Facebook, maybe it just happened to you. You browse the social network and suddenly receive a new friend request. Click to see who is e find an attractive woman, undoubtedly attractive, who, without a word and without having apparent friends in common, wants to establish contact with you.
If you decide to accept, it takes very little time to open a private chat and start talking to you. Having said a few words, she begins to send you some "photos", asks you to send a photo of you and also asks you to connect your 'webcam' to have a video session.
After being tricked and persuaded into having sexual encounters on the net using a webcam, they are blackmailed into posting those intimate images.
Many times extortionists threaten to post them on social networks or send them to relatives and friends of their victims if they do not receive a certain amount of money in return.
In many cases, the trap ends in tragedy.
Only this year they committed suicide at least four young people in the UK for this reason, according to an investigation by the National Crime Agency (NCA, for its acronym in English).
The agency says the figure for this type of crime, the victims of which are mostly men (95%) between 14 and 82 years, has doubled in the country since 2015.
And, although over 800 cases have been reported, there are fears that many more are not reported.
The most vulnerable group are young people between the ages of 21 and 30.
"I thought about suicide, it was too embarrassing, I couldn't keep dealing with it," Gary, a teenager from Hampshire, England, told the BBC.
Ma the phenomenon is global.
An organization for the digital security of citizens, says the problem has increased in recent years in Spain.
Online blackmail: what to do and what not to do
If you find yourself in such a situation, follow these four tips.
Don't panic and report it
You need to talk to someone you trust and most importantly, report them to the police.
The authorities will take your case seriously and confidentially and will not judge you for falling into this fraud, explains the Spanish Postal Police.
Remember that you are not alone and you are not alone.
Do not pay
Many victims who have already paid the blackmailers continue to do so for fear that they will publish the images.
But if you do, the extortionists they will keep asking you for more and more money.
In fact, many times they end up posting sexual videos and photographs anyway.
Don't accept blackmail. And if you have already made the payment try to cancel it.
Cut off contact with criminals
It is essential to stop talking to criminals. But if you've already done that, you should take a screenshot of all the conversations you've had with them.
And then It is advisable to suspend, at least temporarily, the accounts of all your social networks (but don't delete them, to save the evidence).
And of course, if something has already been posted by extortionists, you should block it and report it.
Pay attention to everything you see on the net.
Save the evidence
In addition to conversations with scammers, you need to keep evidence that you have any images they are blackmailing you with.
Write down everything the criminals have said, the details can also be helpful.
Remember that you don't have to delete conversations, as embarrassing as they may be. Keep them in a safe place.
Otherwise, it will be more difficult to prove that you have been the victim of extortion. And the sooner you report it, the better.
Further Reading:
Blackmailed on Whatsapp, what can we do
Download Nokia Online Service Tool (OST LA) 6.0.4 con Patch
How to use Microsoft Word Online
Insert a YouTube video into PowerPoint
Best fax app for Mac allows you to send fax quickly and easily