NVIDIA recently shared some new benchmarks, so as to show the performance of its new graphics cards RTX 4080 da 12 GB e RTX 4080 da 16 GB. There is a lot of curiosity towards their full potential, involving not only all the most refined enthusiasts, but also the latest arrivals. While we are all waiting for their release, we can still begin to get an idea of ​​their possibilities, so as to evaluate, perhaps, a next purchase.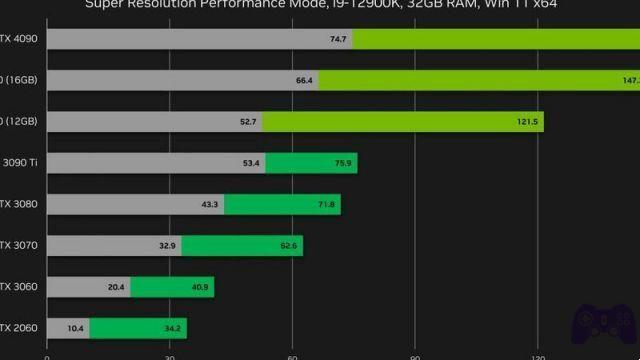 In detail the team of NVIDIA, at least according to what dsogaming reported, shared the performance of these two GPUs by testing them on Microsoft Flight Simulator, F1 22 and A Plague Tale: Requiem (reporting their tests in some video currently uploaded to the company's official YouTube channel. Through them it is possible to begin to get a direct idea about the tests that took place and were mentioned in the data). The team itself, speaking of all this, emphasized that the RTX 4080 12GB will run slower compared to the RTX 3090Ti with these games at native 4K. However with the DLSS 3 this graphics card will be able to outperform the RTX 3090 Ti also using DLSS 2.
Before drawing any conclusions about the team's new work NVIDIA, the veracity of these data should be tested by hand. Some enthusiasts, in fact, have seen doubts about the examples reported by the team, also making comparisons with the titles on which they built the aforementioned benchmarks. Based on what we know NVIDIA to launch RTX 4080 12GB and RTX 4080 16GB in November. There is therefore not too much to wait, even if the curiosity directed towards the company's steps forward continues to exist, as well as the desire to confirm or refute what they have said up to now. We just have to wait for new details and the very release of the whole.