As announced a few days ago by Nintendo, Indie World is back tonight, the event entirely dedicated to indie news coming soon to Nintendo Switch. The last time we were able to attend a similar event was last May, when among the various announcements we discovered many indie goodies to keep an eye on. Now, just a few moments before the end of the event, we are ready aricapitulate what were the games presented.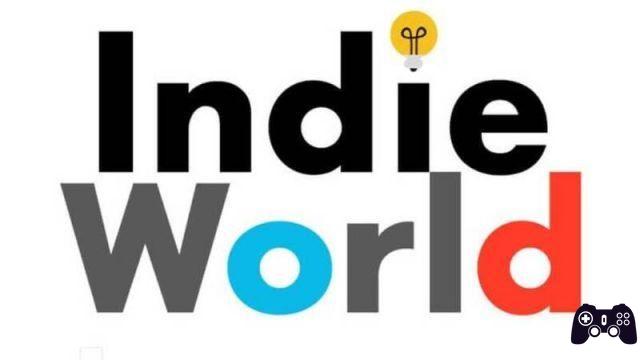 Nintendo Switch | the news from the Indie World
come on
The title that opens the dance of this new Indie World is come on, a game that makes you hungry. There are several culinary-themed titles, and the indie panorama once again focuses on an experience full of food and a story to be discovered.
Have a Nice Death
After debuting on PC, Have a Nice Death also comes to Nintendo Switch. It's a wonderful, high-character Metroidvania where players will play as a chibi version of the grim reaper. The Switch version has a release date and will debut on March 23, 2023.
pepper grinder
Devolver returns with all his arrogance with pepper grinder, a fast-paced pixel art action game all about exploring a world with your drill.
From this: The Memories Between
From this: The Memories Between presents itself with a very fascinating and colorful trailer. It is the new game from the creators of Monument Valley, which mixes a number of roguelike, strategy and dodgeball elements.
Dordogne
Dordogne is also back to show itself, one of the most beautiful indie titles from an aesthetic and artistic point of view. Although the new trailer is short, we can enjoy a wonderful and welcoming atmosphere to keep an eye on.
Rogue Legacy 2
Also Rogue Legacy 2 is coming to Switch and will do so today. If you don't know this fantastic rogue like full of irony and craziness around every corner, don't let it get away: you won't regret it.
A Little to the Left
If you love keeping your things in order, but you have a cat around the house who likes to get in your way, you'll already know what it feels like. If, on the other hand, you have no idea what all this means, A Little to the Left is the perfect game for you. Very particular idea, but one that will be particularly tempting for lovers of puzzles and cats.
Sports Story
After being presented several events ago, here it is back Sports Story; a real role-playing game in which sports are a fundamental element of the whole experience. The new trailer shows us a number of new features, including the presence of several mysterious dungeons to explore.
In addition to these titles, the following announcements also appeared during Indie World:
Goodbye World
Aka
Coffee Talk Episode 2
Oni Road to be the Mightiest Oni
A Space for the Unbound
Botany Manor
Once Upon a Jester
White
Wrestle Quest
Curse of the Sea Rats
Incryption
This umpteenth Indie World also ended with Sports Story, which showed us many of the new releases of the indie panorama arriving between now and the next few months on Nintendo Switch.