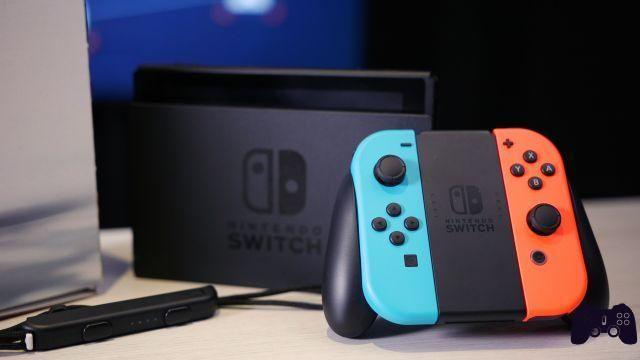 According to a new Bloomberg report, Nintendo Switch Pro it is a reality and we will soon see it on the international market. The report specifically talks about an updated version of the Nintendo hybrid that would be equipped with new screens produced by Samsung Display Co. We are talking about panels larger than the current ones, which from 6.2 inches would go to 7, OLED and with significantly improved resolutions compared to the base model. To date, in fact, the Switch panel reaches a maximum resolution of 720p in portable mode, which becomes 1080p in docked mode.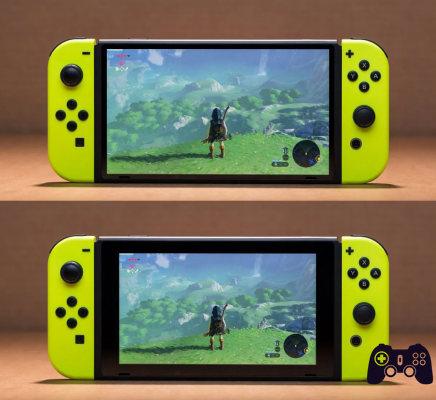 The difference between the 7 "screen and the current 6.2" screen
The most interesting information is certainly that relating to the new resolutions supported. It seems that thanks to the new displays produced by Samsung, in fact, Nintendo Switch Pro would finally support 4k in docked mode. A clear step forward compared to the current situation, which has always been considered one of the Achilles heels of the Nintendo console, especially as regards the most resource-hungry titles such as Breath of the Wild or Xenoblade Chronicles.
Will Nintendo Switch Pro support native 4k?
Probably not. A better panel is not enough to reach such high resolutions but it is necessary to use the power of the hardware. We are still talking about a jump from 720p in laptop to 4k in docked. It is therefore much more likely that Nintendo Switch Pro will still generate a 1080p image that would then be upscaled to 4K by DLSS technology, which is a technology of Nvidia, the company that makes the Switch processors. Already in 2020 Digital Foundry had tested the possibility of using DLSS on X1 + processors, the same ones used on Switch Lite, obtaining interesting, although not perfect, results. It is therefore more than likely that the Nintendo Switch Pro will be equipped with a customized revision of X1 + that allows full use of DLSS (or the more recent DLSS 2.0) to achieve, in docked mode, a 4k output..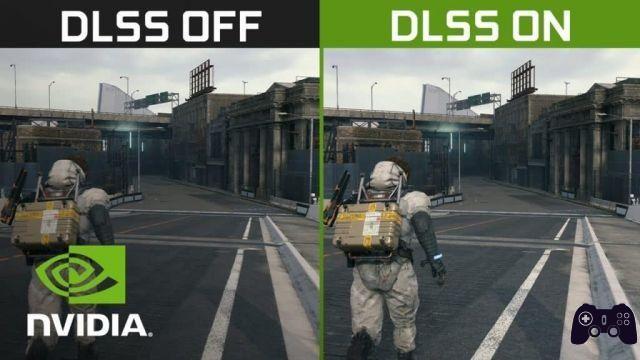 DLSS is an almost miraculous technology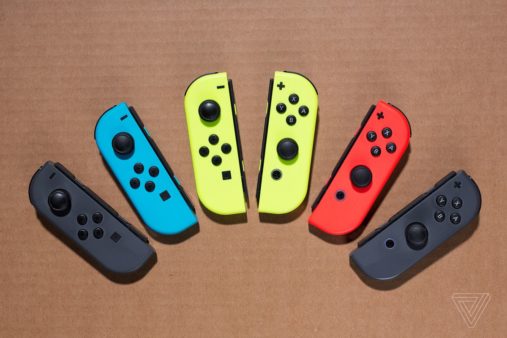 To learn more:
Nintendo, between Switch Lite and Joy-Con drift problems
This would align with the rumors that Switch Pro would be equipped with new hardware capable of bringing it to the level of a PS4 Pro or Xbox One X. Among other things, DLSS would save on performance and, above all, on consumption, which would be instead significantly aggravated by a native resolution in 4k. Furthermore, the choice of OLED panels would allow a decisive step forward in terms of brightness, contrast and battery life compared to the LCDs currently in use. Not to mention that rigid OLEDs at the moment have suffered a substantial price drop given the growing demand for flexible OLEDs supplied on high-end smartphones currently on the market.
Nintendo Switch Pro vs. Nintendo Switch 2
Also according to the Bloomberg report, the agreement between Nintendo and Samsung provides for the start of production of OLED panels starting from June 2021 with a target of about one million units produced per month. This makes it more than plausible a launch of around 5 million units scheduled for Christmas 2021.
Thinking about the timing, the doubt may arise that Nintendo Switch Pro is more than just a mid-gen update. Switch has just turned 4 years old and will have a life cycle of around 6 or 7 years like other consoles on the market. Would it really make sense to launch a mid-gen version close to the fifth year of life of the Nintendo hybrid, with about two years of life remaining? Probably not, unless Nintendo's plans are to keep the Switch alive for at least another four years, which is roughly what Doug Bowser said recently.
Switch is only halfway through its life cycle
If we take into account the problems that arose between Nintendo and Nvidia following the technical problems of some Switches on the market, we could come to foresee a separation between the two companies, with the consequent presentation of a Nintendo Switch 2 based on AMD processors. At the moment, however, there is no evidence that can reinforce this thesis, and the rumors about an enhanced version of the Switch are all pretty aligned with each other.
Would it make sense to have a Nintendo Switch 2 announced now?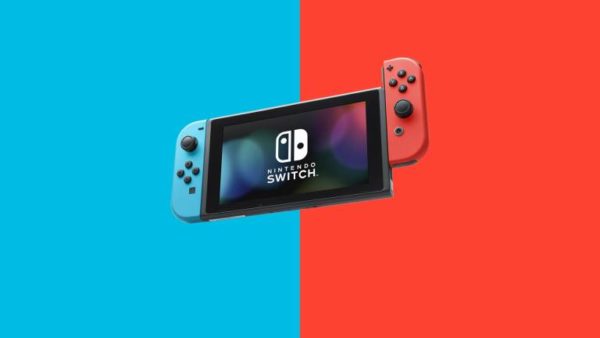 To learn more:
Is NX-AbcD the infamous Switch Pro or a home-only version of the Switch?
In a word? No. The advantage of a Nintendo Switch Pro equipped with improved chipsets with full DLSS support would be the continuity with the base models, which boast nearly 80 million units sold worldwide. Changing architecture would mean forcing old users to buy a new console, while a possible Switch Pro with native resolution to 1080p upscaled to 4k thanks to DLSS would allow owners of the base model to access the same software while maintaining lower performance. Since Bloomberg's report is more reliable than any anonymous leak leaked on Reddit, I personally take for granted the agreement between Nintendo and Samsung for OLED panels.
Given the specifics of the screens, one can only expect a Switch Pro supported by Nvidia technology. Unless it's a new model that just introduces a new type of screen and nothing else, which I feel almost ruled out regardless. As I said, the rumors about the existence of Nintendo Switch Pro are quite persistent and aligned, so much so that on Twitter Imran Khan has publicly stated that at the moment so many devkits have been distributed that it is almost a miracle that nothing has leaked yet.
What will be the Nintendo Switch Pro launch games?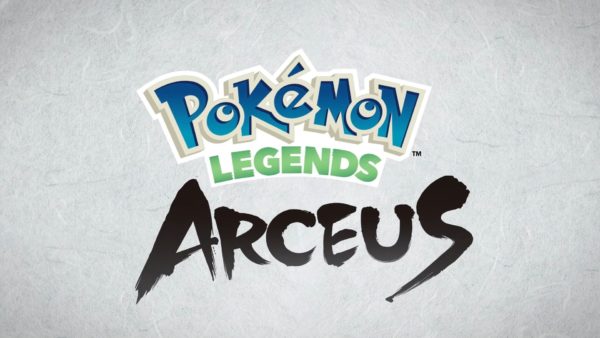 To learn more:
No, Pokémon Legends IS NOT Zelda BotW
It is very likely that the delay of Zelda Breath of the Wild 2 is related to the fact that it will be presented together with the console. This would justify his absence from the last Nintendo Direct. It would also make sense on a symbolic level, given that Breath of the Wild was the Nintendo Switch launch title four years ago. It is also possible, and to be honest we all hope it a bit, that Arceus Pokémon Legends can benefit from a significant upgrade thanks to a Switch Pro. The trailer presented on the occasion of the Pokémon Presents has shown itself in bad shape from a technical point of view and aesthetic, and it seemed glaring that its Switch ambitions were not technically up to par.
This would partially explain Nintendo's apparent silence over the past year, with very few active ads and with many IPs that have disappeared from the radar. A possible presentation of Bayonetta 3, for example, would make much more sense on a more performing model than the basic Switch, and it could also be the case of Metroid Prime 4. In short, Nintendo Switch Pro is far from official, but its announcement has been in the air for a while. All that remains is to wait to find out more, but it may not be long.