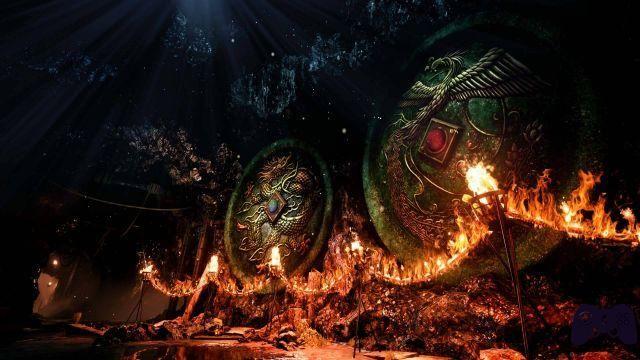 Video games and Crowdfunding: undercover nerds finance their favorite projects
Unless you live under a stone, you will surely have noticed how in recent years the relationship between video games and crowdfunding. In chronological order, the latest was Platinum Games which launched a campaign Kickstarter to finance the remaster of The Wonderful 101.
Target incinerated in a few hours and archived practice: we also took this remaster home with ease. To be honest I was struck to see how many people have decided to invest their money in a semi-unknown title relegated so far to the Wii U softeca. This shows once again how much video games are a reality that is pushed from below and by the love of people. After all, video game sites don't sell video games, love does.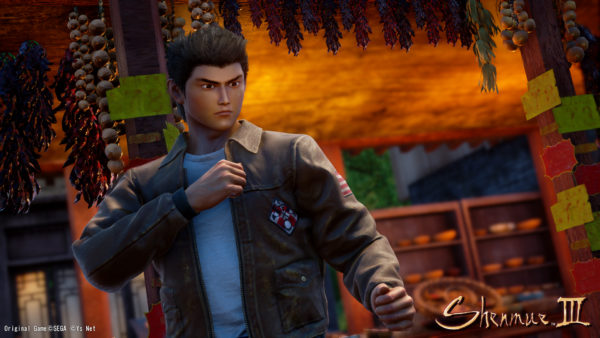 To learn more:
Shenmue 3: the sincerity of a wonderful and old game
The interesting fact, however, is that crowdfunding for video games is increasingly widespread and moves more and more important figures. Just think of the pharaonic campaigns of titles like Star Citizen and the success of other titles like Mighty N ° 9 or Bloodstained.
Regardless of the final result, what matters is that these campaigns remind us how much those from below tend to support developers they are particularly fond of.
What is most interesting is that there are particular cases in which not only the support for a video game comes from the people, but even it is the insiders who become part of the people.
Min-Liang Tan, the undercover nerd
It then happens that Shenmue 3 is officially announced and the world bursts into tears. The petition Save Shenmue, started years earlier by historical fans of the saga, had been heard.
Of all the crowdfunding video games, Shenmue 3 was the one capable of raising the most money in the shortest possible time. The goal was to raise $ 2 million, and it was achieved in just eight hours. Going then to browse among the names of the main funders of the project, one name stands out among the others: Min-Liang Tan, the CEO of Razer e THX. A real nerd in disguise, who transforms for a few moments from the head of two gigantic companies to a common gamer and in love.
This is the parable of a CEO who for one day gives up the clothes of the industrialist and joins the people to support his game of the heart.
Who knows how many professionals before him have done the same thing. Who knows who, perhaps protected by anonymity, has spent some money even just to finance the creation of a title considered important or even just interesting. It's great to know that one of the industries that grind the most money in the world is also there people exactly like us. Of course, they can afford infinitely higher expenses than ours, but they are human beings endowed with emotions. They too can fall in love with a video game, just like Min-Liang Tan did.
Will Shenmue 4 be done? Yes, the people decided it.
The story goes on… Shenmue 3 is a sincere promise. Fans will do anything to complete their journey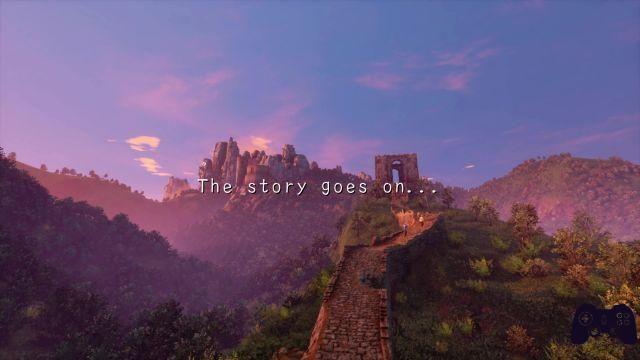 As soon as the fans finished Shenmue 3, they immediately began to be heard. We are not facing, for now, a campaign on the scale of Save Shenmue, but what is certain is that Yu Suzuki has sworn that he will not abandon his saga until it is over.
Shenmue 4 it will be done because the people have already spoken: the internet is teeming with fans who are ready to support Suzuki and his team again through Kickstarter campaigns. With what courage could one oppose it?
Let's face it: when video games come from the bottom they are more beautiful. In a world that bombards us with fundamentally useless remasters and reboots, seeing that there are projects born from gamers' love for video games is the definitive sign that this industry can hope to maintain its humanity.
To think that it is also thanks to all those undercover nerds like Min-Liang is even more incredible. It means that those who work with games are still able to become passionate about something to the point of investing thousands of dollars in a completely disinterested way.
Keep this in mind next time you want to fund crowdfunding video games: Kickstarter is not a shop but a notebook in which to write a dedication to those who develop those video games for passion.
Be grateful.