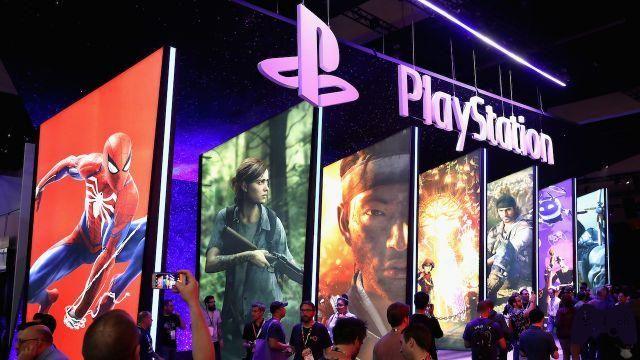 Rumors claim that Sony PlayStation will miss E3 in 2019, it would seem, due to the lack of qualifications to be presented; some time ago this year, the PlayStation Experience was also canceled.
In a move never seen before in the history of the exhibition, PlayStation will skip E3 next year, justifying itself with the will to find alternative methods to share your titles with the world. Not long ago, Sony also announced that it would not be holding the PlayStation Experience this year.
To spread the news is Variety, closely followed by Game Informer which also reports the announcement of the company:
As the industry evolves, Sony Interactive Entertainment is always looking for innovative ways to reach the community. PlayStation fans are very important to us, so we are constantly looking for different innovations and lines of thought, and experimenting with new ways to delight players. Consequently, we have decided not to participate in E3 in 2019. We are studying new, conversational ways to reach the community in 2019, and we can't wait to share with you what is cooking.
Participating in E3 is now a bit of a formality, and EA has already started for some time to keep its event outside the doors of the exhibition, even if very close to it in terms of date and venue. The response from Vice President of Communications, Jennifer Clark, to Game Informer's question about it, was strangely cryptic: "We won't be holding a conference near E3."
Asked about the possibility of a future PlayStation Experience event, Clark continues:
We are looking at events as a whole, thinking about how to be more transparent with our fans and how to continue surprising them. The timing of PSX and E3 did not allow it. However, I guarantee you that exciting news will arrive, and we hope to tell you about it soon. Some of our best titles will see major milestones coming next year, and we're working hard on that.
Needless to say, this news has led many PlayStation fans to speculate about a possible "PlayStation 5" announcement. Putting aside the lack of titles for 2019, Sony may be preparing huge news for its future event. On the other hand, all the latest generation consoles - Nintendo Switch, Xbox One and PlayStation 4 - were announced separately, not during E3.
The news is surprising, however, if you consider the dedication shown by Sony in recent years for its participation in the exhibition. Just think of the musical accompaniment with orchestra two years ago, or how this year, despite the presence of few titles, the relative presentations were all sumptuous. What can I say, maybe you haven't found a pavilion big enough for The Last of Us Part II?
Regardless of the reasons behind the choice, Sony's absence at E3 will be felt. The video game industries are always coming up with new ideas to present their titles during the show, starting from EA methods to direct Nintendo. Skipping the event altogether, however, is a different kettle of fish.
Source