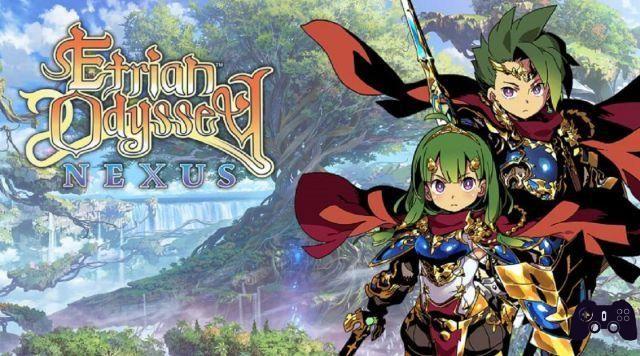 Atlus announces, through a press release, the European release date di Etrian Odyssey Nexus, the last chapter of the series that will be released on Nintendo 3DS the next 5 February 2019. Along with the date was also released a new trailer and details of the special launch edition of the game.
Enter the Labyrinth of for the last time Etrian Odyssey Nexus on Nintendo 3DS ™
Watch the new trailer and pre-order
Milan - October 11, 2018 - Etrian Odyssey Nexus will be available for Nintendo 3DS ™ on February 5th, 2019! The latest chapter of Etrian on 3DS will feature all the best elements of the entire series, including iconic characters, 19 playable classes, and more mazes than any other Etrian title.
Watch the new trailer for the launch edition of Etrian Odyssey Nexus here:
To commemorate this monumental chapter in Etrian's history, we are happy to announce the launch edition of Etrian Odyssey Nexus! By pre-ordering the game you will receive an exclusive art book that will contain concept art by Yuji Himukai and Shin Nagasawa. It is now possible to pre-order at selected retailers.
Characteristics of Etrian Odyssey Nexus:
The Ultimate Etrian Odyssey Experience - With more classes, characters, game systems and mazes than any other game in the series, Etrian Odyssey Nexus is the ultimate adventure.
Personalize your party - Create and customize characters with 19 playable classes and take on the dangerous creatures of Lemurian mazes with your party!
An adventure for old and new players! - With the ability to choose from four different difficulty settings, auto-mapping settings, and an incredible story, there is something for everyone, both newcomers and seasoned veterans alike.
A love letter to Etrian - Yuji Himukai (Character Designer), Shin Nagasawa (Monster Designer) and Yuzo Koshiro (Composer) have reunited to create the ultimate Etria experience for the latest installment of the series coming to Nintendo 3DS ™.
Source