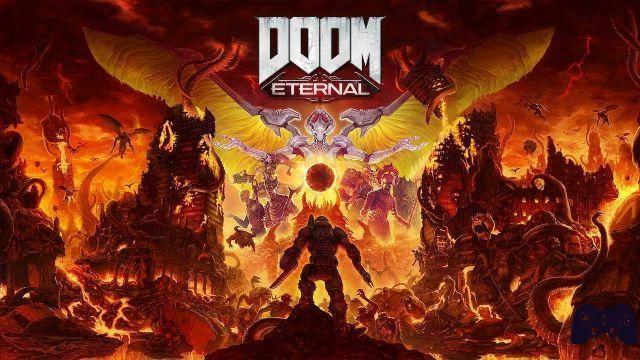 Bethesda shows new gameplay for the game coming March 20, 2020.
Doom Eternal, the sequel to Doom and reboot of the series that started in 2016, explodes on our screens with an aggressive and brutal trailer.
The video begins by introducing us briefly to the story that starts from the end of the previous chapter. It is 2151 and a demonic horde has invaded the Earth, the victims are thousands and requests for help come from everywhere. Who but the Doom Slayer can stop the threat.
Once the narrative part is over, space is left for gameplay, the icing of the video game. Between violence and spectacular executions, we are shown two new enemies, the Marauder and the Gladiator and the new and fearsome Crucible Weapon. It is impossible, while the seconds pass, not to be entranced by the verticality of the maps, yet another distinctive feature of Doom and its "flagship". Finally, to accompany the protagonist's jumps and devastations, the classical ignorant music that echoes in the speakers, capable of further increasing the spectacularity of the movie.
It was October 2019 when Bethesda moved the release of the game and, despite the disappointment of the fans, the hype has remained unchanged. All this because Doom himself is demonstrated a frenetic, fast-paced and entertaining reboot like few other products, so it is hoped that the wait will be worth the candle. To read the words of Billy Khan, engine leader of Id Software, it would seem so, going so far as to define the work as "the best ever made. Brilliant. I can't wait for it to be played… ".
DOOM Eternal is the best game we have ever made. It is brilliant. I cannot wait for everyone to finally play it. It runs butter smooth. The combat is fluid as silk. idTech7 is pushing so much geometric detail. The image quality is bonkers. Get excited!
- Billy Khan ▶ ️Optimizing DOOM Eternal (@billykhan) January 14, 2020
The appointment is therefore expected for March 20, the day in which the Doom Slayer will arrive on the market, ready to slaughter demons upon demons thus saving our planet (we hope!).