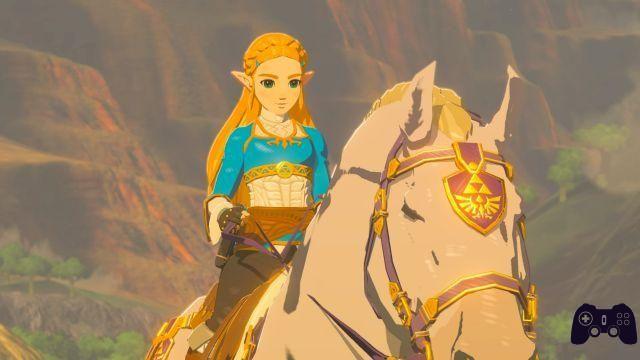 It seems that Monolith Soft will be involved again in the next chapter of Zelda, perhaps, who knows, making it a little more like the series Xenoblade.
Monolith Soft recently tweeted that the studio is looking to recruit several experienced developers to work on a new installment in the series. The Legend of Zelda.
We already knew that Monolith Soft has been deeply involved in the Zelda games, at least since Skyward Sword. In a 2017 interview, Aonuma he also explained how during the development of Zelda: Breath of the Wild, the level designers of Monolith Soft have contributed enormously to shaping the open world of the game, using their experience gained in Xenoblade.
However, the most interesting aspect is the open positions for which Monolith Soft is hiring. Fully listed on Monolith Soft's recruiting page, they seem to indicate that the company will be even more involved in the future of Zelda:
Modeling Artists
Animation Artists
Effects Artists
Character Control Programmers (For action / battle parts)
Tools Programmers
Framework Programmers
Action part planners
Level Designers
Quest Planners
Main Character Designer
Concept Art Designers
Character Modelers
Map Modelers
Ingame animators
Event Production Staff
Project Managers
【中途 採用 情報】 モ ノ リ ス ソ フ ト で は 現在, 「ゼ ル ダ の 伝 説」 シ リ ー ズ の 開 発 ス タ ッ フ を 募集 し て い ま す .TA, プ ロ グ ラ マ ー, プ ラ ン ナ ー, デ ザ イ ナ ー な ど 様 々 な 職 種 を 募集 し て お り ま す の で ご 興味 の あ る 方 は 下 記よ り ご 覧 く だ さ い 。https: //t.co/IlpsoAOCRA
皆 さ ま の ご 応 募 を お 待 ち し て お り ま す.
- 株式会社 モ ノ リ ス ソ フ ト (@MONOLITHSOFT) March 28, 2019
Continue to follow us to learn more.
Source: dualshockers