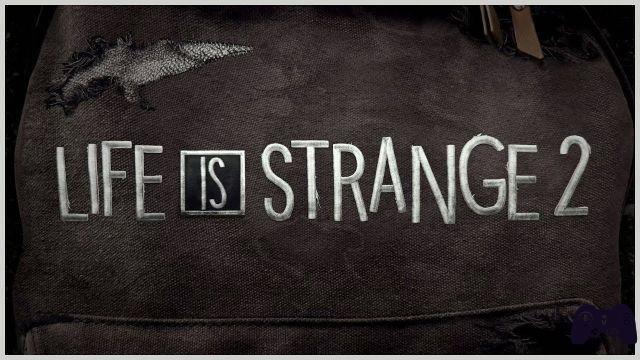 Square Enix announces, via a press release, that the second episode of Life is Strange 2 will arrive on January 24, 2019 on PS4, Xbox One and PC.
EPISODE 2 OF LIFE IS STRANGE 2
WILL BE AVAILABLE ON JANUARY 24th
Watch live action footage showing a pivotal moment in Life is Strange 2
MILAN (18 December 2018) - SQUARE ENIX® is pleased to announce the release date of the second episode, of five, of the new season of Life is Strange 2 created by Square Enix External Studios with Michel Koch and Raoul Barbet of the Life is Strange team at DONTNOD Entertainment.
Life is Strange ™ 2 Episode 2: "Rules," will be available on January 24, 2019 on XBOX ONE®, PlayStation®4 and PC (Windows).
Gonzalo Martin, who voiced Sean Diaz, stars in a live action depiction of a pivotal moment in the two brothers' journey in Life is Strange 2.
Watch the live action video and get a preview of Life is Strange 2 Episode 2 here:
The story of Sean and Daniel continues in the second episode. On the run from the police after the tragic Seattle accident and following the appearance of a strange supernatural power, Sean and Daniel Diaz continue their journey through the winter months. As the two brothers struggle against the incessant cold, Daniel gets sicker and sicker. So Sean decides to take the risk of heading to his grandparents' house, which is quite far away, to recover a bit and seek refuge.
There they will meet neighbor Chris Eriksen, a child who believes he has superpowers similar to Daniel's, and also his alter ego, the superhero "Captain Spirit".
As Chris and Daniel strike up a beautiful friendship, it's up to Sean to make sure Daniel follows a set of rules they've agreed on regarding his power. Never show it in public. Don't tell anyone about it. Escape from dangers.
Will Daniel be able to hide the truth from those around him? Will the temptation to explore more of his power be too much of a burden for him? Will he break the rules in time of need?
"Life is Strange 2 is off to a great start, but the best is yet to come. Episode 2 will be pivotal for this season, "said Jon Brooke, Co-Head at Square Enix External Studios. "Both previous seasons have had a particular moment that has captured fans around the world, and we think this is Life is Strange 2."
"The first episode was very well received and it was great to be able to read all the comments and opinions from the players," said Michel Koch and Raoul Barbet, co-creators of Life is Strange 2. "A lot of people are forming a strong bond. with Sean and Daniel and their journey has just begun. There is so much more to discover in Life is Strange 2! "
Follow us for the latest updates from the Life is Strange 2 Developer Blog:
http://lifeisstrange-blog.tumblr.com/
Source