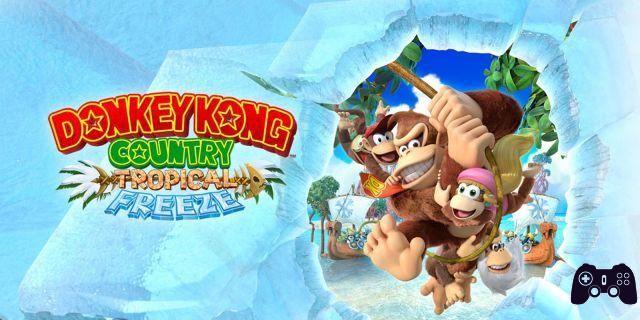 In view of the release of Donkey Kong Country: Tropical Freeze scheduled for this Friday, Nintendo released two new trailers and introduce more in depth as many characters: Diddy Kong and Dixie Kong.
Diddy kong is a classic character, who first appeared in Donkey Kong Country and then remained as one of the main characters of the series. In the upcoming title it has the advantage of being the faster character, can use his jetpack to get up in the air and boasts a very useful peanut gun with which to stun enemies.
Dixie Konginstead, he made his first appearance in Donkey Kong Country 2: Diddy's Kong Quest. In the new game he has the ability to exploit the tail with which he collects his hair as a propeller in the water, to perform incredible double jumps and to hit enemies. He also owns one cap shooter to stun enemies.
In case you are interested, it is still possible to pre-order the title on Amazon.
Donkey Kong Country: Tropical Freezeis is currently already available for Wii U and from May 4th it will also be available for Switch.
Source