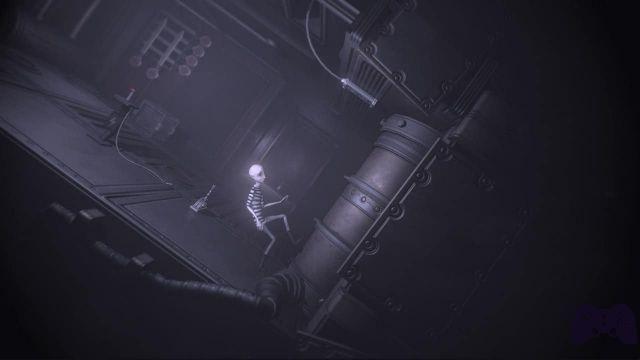 Feardemic and Unfold Games bring us back to the nightmare with DARQ: Complete Edition, giving us a version complete with all DLCs. The exit is scheduled for 4th December for Xbox One, PlayStation 4, and PC (Steam and GOG) platforms. Instead, it will arrive on the next-gen Xbox Series X and PS5 in first quarter 2021. If you love the style of the film director Tim Burton you will find yourself at ease.
Darq: Complete Edition is psychological horror that tells the story of Lloyd, a boy who finds himself in the middle of a lucid nightmare, unable to wake up. As he explores the darkest corners of his subconscious, Lloyd learns to survive the nightmare bending the laws of physics at his will and manipulating the very essence of dreams.
As we told you, this edition includes two DLCs. The Tower, a mysterious structure full of puzzles and secrets, e The Crypt, the final expansion of DARQ, twice the size of The Tower. The Tower introduces the most intricate puzzles in the entire game, never-before-seen mechanics, new achievements, new narrative twists, and shocking surprises.
Anyone who already owns the PC version of DARQ will automatically receive an upgrade to DARQ: Complete Edition for free on December 4th. Those who purchase DARQ: Complete Edition on Xbox One or PS4 will also get a free upgrade to the updated and optimized version for Xbox Series X | S and PS5when these become available.
Welcome back to the daydream.