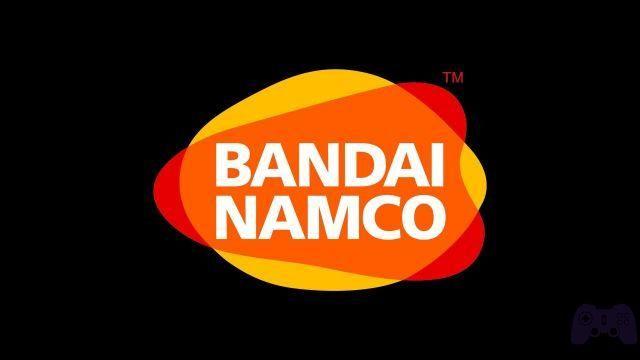 Bandai Namco announced a new strategic plan, named: "CHANGE for the NEXT"
The strategy consists of several changes in the company structure that will take place over the next three years, changing the organization and objectives. The main purpose is reinforce the previous approach "IP axis" to maximize existing intellectual property. In addition to this, the company aims to enhance its influence in the global market, including regions with high potential for economic growth, such as the China.
Starting from April, the SBUs (Strategic Business Units) will be renamed "Units", and from three that were to become five. The SBU dedicated to "Network Entertainment" (ie the one that deals with videogames) will be divided into "Network Entertainment Unit" and "Real Entertainment Unit", which will be responsible for creating content for activities such as the Tokyo VR Zone.
A "IP Creation Unit" it will be extracted from the SBU that deals with visual and musical productions, and will focus on creating new IPs.
Below, here are the graphs showing these changes: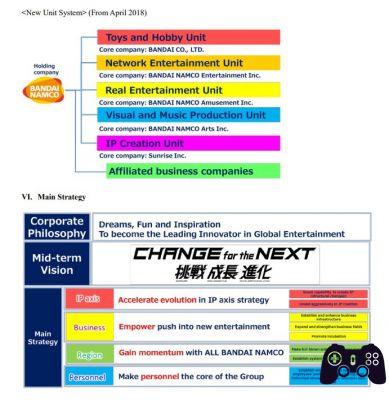 The "IP Creation Unit" will collaborate with all branches of the company, which wants to improve its technologies for production through large investments. Bandai Namco will work diligently on the creation of new IPs, with 25 billion additional yen dedicated to this mission. Big changes also in sight at the top of the company, with the CEO Shukuo Ishikawa who will become an external advisor.
As icing on the cake, Bandai Namco announced the its results for the last few months: the table shows really positive numbers for the company, which is growing year by year.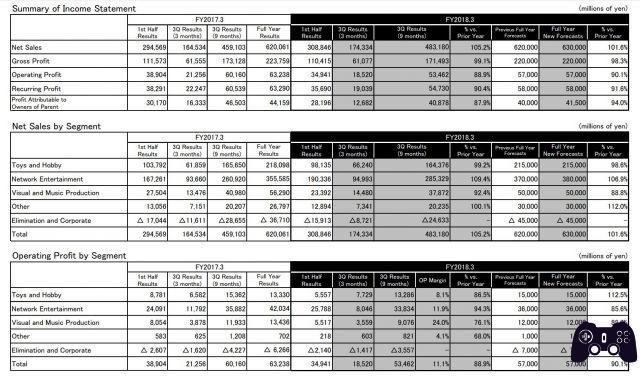 What do you think of these big changes in the Bandai house? For more updates, stay tuned.