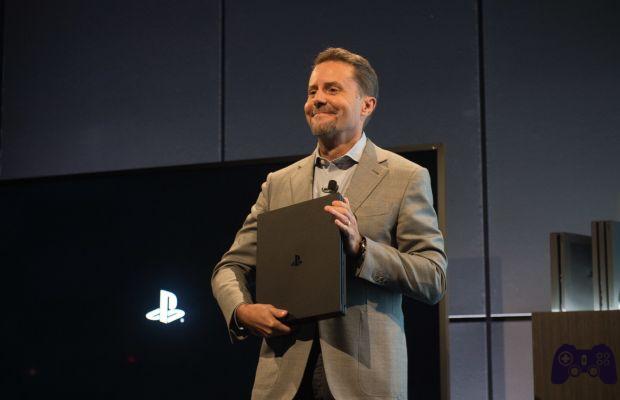 During the 2017 Game Awards Andrew House returns to talk about his retirement as CEO of Playstation. After a succession of clips that compress his career, House talks about these twenty years spent in the company in a touching moment.
House talked about the time he spent in Playstion like a fantastic journey. In particular, it is one of the most significant moments in the history of this medium. In fact, House, like many of us, has seen the gradual transition of the phenomena from the niche to the world market. He also talked about the fantastic people he had the pleasure of working with, all passionate and loyal companions in creating the best experience for players.
In addition, House said he was honored and extremely happy to have helped numerous developers create their own titles. In this way it has helped them not only in development but in gradually transforming the gaming industry. Obviously, a further thanks has been reserved to all those who have chosen Playstation as a gaming platform. In the end, it is they who have decreed the success of the company and have always pushed it to improve.
House will remain with the company to ensure a smooth transition for his successor. Later we do not know what role he will play within the company. Even if not everyone appreciated him, there is no doubt that his farewell was one of the most moving moments of the event. It is one of the faces that we have all seen and heard during several E3 and one of the most important personalities in the gaming world in the last twenty years.
Below is the full video for those interested.
Source