Only a few days have passed since Need for Speed ​​Unbound presented itself in the eyes of fans, and the information released by Electronic Arts has been as numerous as it is satisfactory. Now, missing the appeal there is only a nice video that highlights the gameplay, so as to better understand in which direction this new iteration of the historic saga of racing games will go, pad in hand. To give us good news in this regard there are the game's social networks, which shed light on when we will be able to see healthy gameplay.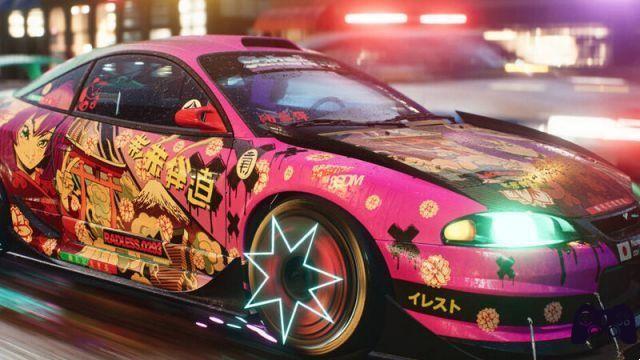 As we could see in the announcement trailer, the brand new Need for Speed ​​Unbound wants to revive the iconic EA car saga after a break of about a couple of years. The company's willingness to restart strongly demonstrates this the totally next-gen essence of this new iteration, with the game that will only see the light on PlayStation 5 and Xbox Series X | S consoles (you can buy Series S on Amazon), and obviously also on PC.
In recent days, much has already been said about Need for Speed ​​Unbound, but between trailers and information we have not yet had the opportunity to see the gameplay of the game. The good news is that there won't be too much waiting to review the title in action, and how it is made official by the social channels of the new Need for Speed tomorrow will be the day dedicated to the first gameplay reveal of this upcoming release.
New drip. Spin the block and stunt on the opps. Tomorrow. 8am PT/ 5pm CEST #needforspeed pic.twitter.com/yHDMBu3to0
— Need for Speed (@NeedforSpeed) October 10, 2022
The appointment for the first official gameplay of Need for Speed ​​Unbound is tomorrow Tuesday 11 October, when EA and Criterion will show us how this great return will behave on the road. The trailer will be released on Need for Speed ​​official YouTube channel at 17:00, Spanish time. We are almost there therefore, and it should not be forgotten at all that this new title of the well-known automotive franchise will see the light sooner than expected, or on December 2, 2022.