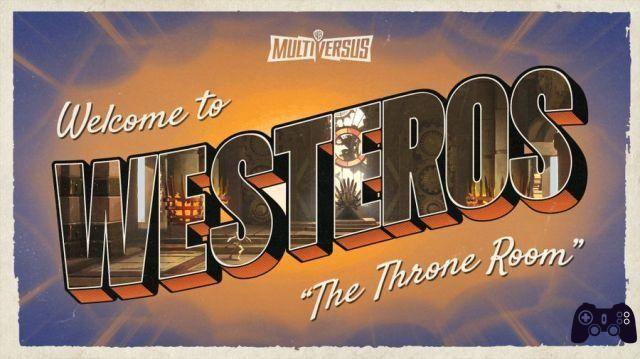 After gaining the attention of a large part of the public lover of fighting games, MultiVersus continues to receive very important support from the developers and the publisher. In fact, with a short tweet launched during the Spanish night, Player First Games announced the arrival of a new stage, entirely dedicated to Game of Thrones.
In addition to the new stage, called The Throne Room, MultiVersus is preparing to launch its winter event as well. It is a necessary stage: the game. As for the details on this update, at the moment nothing has emerged from Player First Games yet. We don't know if everything will be launched when the internship dedicated to the TV series is available, but it is clear that there will still be a bit to wait before discovering all the news regarding the nature of the contents that will be inserted.
Support for the game is necessary, especially since we are far from the incredible numbers recorded by MultiVersus during its launch period. On PC, for example, the title is currently played by around 65.000 players, a little too few for a game that is basically free-to-play, with microtransactions and packages inside that should guarantee a constant flow of money into developer and publisher coffers. In any case, this is a calculated decrease, above all considering that the game comes to embrace a very particular niche: in fact, fighting games are not the most played titles, not even at a competitive level, if we compare them to other genres like third and first person shooter.
The doors to the Throne Room open tomorrow. Try not to lose your head! #MultiVersus pic.twitter.com/Qm91Rl9y3a
— MultiVersus (@multiversus) December 13, 2022
MultiVersus is available this summer on PC, PS4, PS5, Xbox One, Xbox Series S e Xbox Series X. Despite the decline in players over the last few months, the community is definitely very active: now it's up to Player First Games to continue to offer characters, stages and news capable of increasing the pool of players.
Before saying goodbye, we invite you to visit our YouTube channel.