After multiple rumors and rumors, Sony and PlayStation have finally announced what will be the PC launch date of the highly acclaimed Marvel's Spider-Man Miles Morales. Like many of the most important Sony exclusives, we knew that the recent gaming adventures of Miles Morales' Spider-Man would also come to PC players, and just a few moments ago a new trailer revealed to us when we can go back to playing the role of this version of Spider-Man.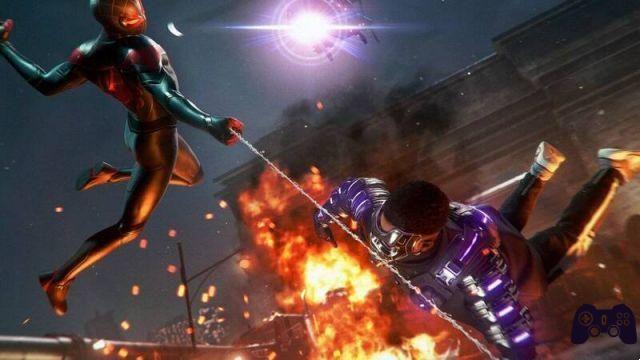 After the release of Marvel's Spider-Man (you can buy it on Amazon), Insomniac Games has decided to dedicate a new stand-alone adventure also to Miles Morales' Spider-Man, leading us to discover his point of view in a New York far from free from fearsome villains. The possible arrival of Marvel's Spider-Man Miles Morales on PC had been discussed many times in the past, but everything is now ready for the game to arrive on Steam on November 28, 2022.
Yes, as has already happened with the vast majority of exclusive PlayStations, Miles Morales' PC home will be Steam, but the news for this Insomniac Games experience does not end here. This PC version of the game, in fact, will support the latest upscaling technologies for performance enhancement, such as NVIDIA DLSS 3. We're talking about a technology for the new GeForce RTX 40 series GPUs that combines Super Resolution DLSS, DLSS Frame Generation and NVIDIA Reflex to boost frame rates to new levels.
Marvel's Spider-Man: Miles Morales swings onto PC November 18. Full details on the PC features and pre-purchase bonuses: https://t.co/gtLDcvsaKG pic.twitter.com/kv0PPZ4ueI
— PlayStation (@PlayStation) October 13, 2022
But it doesn't stop there, as the game is fully optimized to support ultra-wide format with aspect ratios of 21:9, 32:9 and even 48:9 when using triple monitor setups. Furthermore, in the graphic options menu, there will be many customizable functions such as: texture quality, level of detail, traffic and population density in New York, field of view, windowed, full screen rendering modes and many other options.
Finally, for everyone who pre-orders Marvel's Spider-Man Miles Morales will come give yourself a variety of content such as: two costumes, a gadget that can be unlocked from the start and three experience points to assign at will.