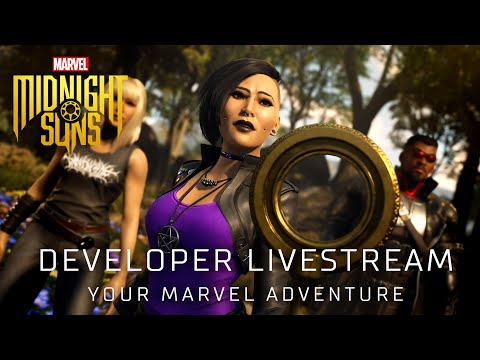 Contrary to what has been mentioned up to now regarding its overall duration (it was thought, in fact, that the Marvel title it would last between 40 and 60 hours), it was confirmed that Marvel's Midnight Suns will last, overall, about 80 hours. It was his own development team that officially confirmed this during the last one live stream dedicated to the title, explaining that the whole experience develops along 45 game missions in total to be dedicated to.
Also during the aforementioned transmission dedicated to Marvel's Midnight Suns, Garth DeAngelis (the franchise producer who at the time made the postponement of the title official) underlined all the love within the development of this new video game that wants to be a Marvel tie-in by detaching itself from everything else; different, therefore, from the projects previously published by the same developers. At the base of the work there is, at least according to his words, all the passion that the authors have put into the creative phase, during the creation of their characters.
Remembering that Marvel's Midnight Suns will be officially released 2th December on PC, PS4, PS5, Xbox One, Xbox Series X|S and Nintendo Switch, building all its potential on a predominantly strategic in which we will find ourselves managing the various characters, trying to solve the various situations along the way by studying them thoroughly. The studio behind the video game is Firaxis, quite well known in the sector and above all in the vein that includes this particular genre of video games.
Within the experience that the title will offer, players will find themselves choosing in a very large character roaster inside which there are elements belonging to Midnight Suns (not all of them however), with some external additions linked to the taste of the developers who have however found a way to make ends meet. We just have to wait for the release of Marvel's Midnight Suns to experience first-hand the potential of this new project.