If you're still not tired of hurtling around the crazy tracks of Mario Kart 8 Deluxe, some great news is coming for you. As announced several months ago by Nintendo, the eighth chapter of the Kart series with the characters of Super Mario Bros (and beyond), will still receive a set of new content thanks to the DLC that expands the circuits and trophies present in the already boundless title born on Wii U and then also reproposed on Nintendo Switch.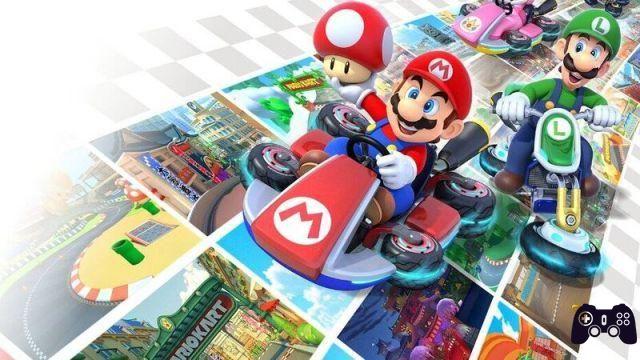 Last September Nintendo had hinted at a series of news on the new Mario Kart 8 Deluxe DLC, anticipating that it would arrive during the next winter holidays. Now, the Kyoto company wanted to confirm what it had already declared, also adding a series of important details about the next big update of one of their flagship titles for Nintendo Switch.
First of all, it is officially announced that Wave 3 of the Mario Kart 8 Deluxe DLC (you can buy the game on Amazon) will be released next December 7 2022. In addition to revealing a specific launch date, Nintendo has also published what will be all the content that will be added to the arcade title from next December. Again gamers will enjoy two new cups made up of eight new tracks in total within them.
Now let's see in detail what are the new cups and all the tracks that will soon be added to the game:
Rock Cup
London Loop (Tour)
Boo Lake (GBA)
Rock Rock Mountain (3DS)
Maple Treeway (Wii)
Moon Cup
Berlin Byways (Tour)
Peach Gardens (DS)
Merry Moutain (New)
Rainbow Road (3DS)
As has already happened with the other updates, most of the tracks are real ones circuit remakes already appeared in previous versions of the brand. Furthermore, in this Wave 3, there will be only one new circuit, and it is Merry Mountain.