A few days ago I told you about the porting of Judgment to PC, with the debut title of the Yakuza investigative spin-off which has been able to prove itself not only playfully intriguing but also valid and versatile on a technical level. However, it was not only Yagami's first unmissable adventure that landed on the computer on 14 September, but also his sequel, that is Lost Judgment arrived on consoles just over a year ago. But this second epic of our reckless detective will have succeeded in exploiting the characteristics of this new platform and in respecting the very high expectations created following the first bombastic episode?
We reviewed the game with the following PC:
GPU: Zotac RTX 3070 Twin Edge OC
MOBO: Asus ROG STRIX Z370-F
RAM: G.Skill Trident Z RGB 16GB DDR4 3200MHz
CPU: Intel i5 8600k 3.6 GHZ
SSD: Sabrent SSD 2TB Rocket NVMe PCIe M.2 2280
Keyboard: Corsair K70 LUX LED Rosso Cherry MX Brown
Mouse: Fnatic Flick 2
Headphones: Logitech G930
Monitor: Samsung C27HG 70 Quad HD 144Hz HDR
A new mystery
Lost Judgment picks up pretty much where the first chapter left off, with the investigation into the notorious serial killer who terrorized Kamurocho concluded with success. A moment of triumph which, however, was followed by a lean period for the dynamic duo formed by Yagami and Kaito, with new cases scarcely arriving. A stillness broken by the inevitable storm, represented by a mysterious suicide and the death of a school assistant that took place in the Seiryo private high school. A mystery that takes over soon contours increasingly gloomy and worrying, with the intervention of Yagami and Kaito which proves to be fundamental to prevent the story from becoming even worse and the situation irrecoverable.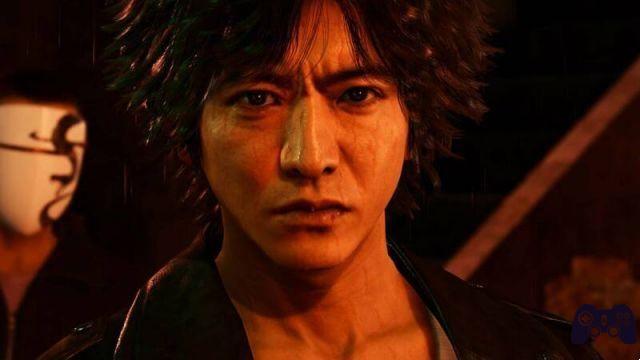 From this incipit all the various events of the title start, which with the passing of the hours are enriched with ever new twists, intriguing characters and new mysteries, making Lost Judgment a small cornucopia of events and humanity, for a plot as multifaceted as it is well written and beautiful to follow. In short, not even in this sequel SEGA has disappointed on a narrative level, indeed giving us back a work that is probably better from this point of view than the beautiful debut by Yagami and associates. And sorry if it's too little.
A small note is certainly related to what the DLC of the work is, that is Kaito's files and that sees us put ourselves in the shoes of Yagami's friend in a mystery that causes him to dig up his past. Certainly valid and noteworthy content, which however, it is not included in the game. To have it, although more than a year has already passed since the launch of Lost Judgment, it will therefore be necessary to pay it separately for the certainly not modest sum of 29,99 euros, to which the € 59,99 of the base game must be added. Of course, by buying the Collection with the first episode as well, it is possible to receive Kaito's dossier included, but one would have expected this DLC to be bundled with Lost Judgment.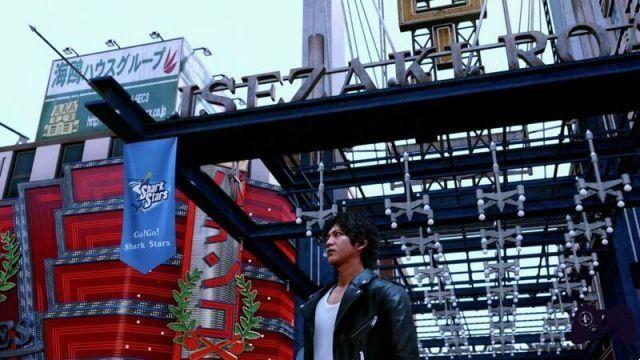 Detective profession, but not only
In terms of gameplay Lost Judgment takes up the good already shown by the first chapter, trying to smooth out its flaws and emphasize its strengths. The combat system compared to the past is for example refined and expanded, with a third fighting style in addition to the two already featured on Judgment. The style of the snake, dedicated to battles with a greater number of opponents, and that of the crane, for one-on-one fights, is therefore inserted that of the snake, which proposes a new way of facing the antagonists through catches and throws. A valuable addition, which strengthens and makes even more varied what it already was with Judgment anyway a solid combat system.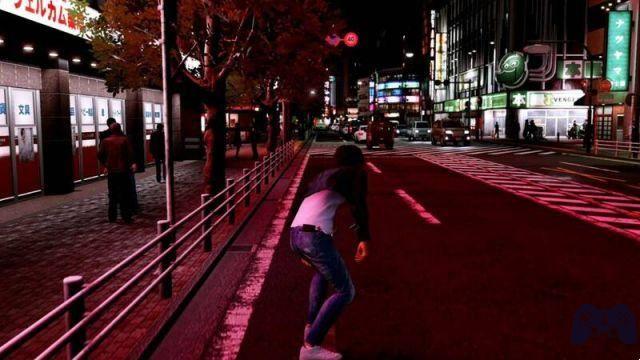 Of course they come back too the more investigative stages, more linked to what is the common thread of the title and to Yagami's activities, this time more dynamic and better defined than previously, with new gadgets for the drone, stealth phases and much more. An overall situation therefore more rosy than in the past, even if in the end the investigative phases still remain the weakest ones of the whole experience, however essential to the entire economy of the game.
However, the real step forward of Lost Judgment is with the addition of a new location, Isezaki, which makes exploring and wandering through the sprawling streets of the SEGA title even more interesting. This very rich picture is completed by a long number of secondary missions, complete with a revised structure compared to Judgment, other activities and even the so-called School Tales, which will allow us to immerse ourselves in subplots in which to assist the high school students object of our investigation.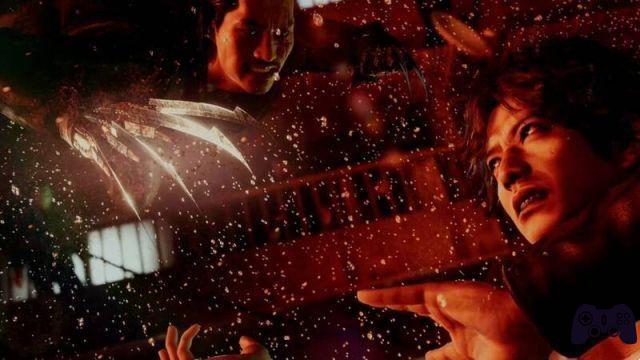 Come gira Lost Judgment su PC?
Lost Judgment came out about three years after the original title, probably bringing with it a bigger budget than Yagami's first adventure. This gap was evident on a technical level since the console versions, with the second major investigation which on a visual level is able to offer a more refined and richer panorama than the first. A situation that on PC presents itself in a decidedly lesser way, with the two episodes that manage, thanks to the potential of the platform, to give an all in all similar visual experience.
As on Judgment, so also on Lost Judgment I therefore managed to get gods 60 frames per second stable with high graphics settings at a Quad HD resolution, without registering obvious deviations even in the most agitated phases. Furthermore, if I had wanted to prefer the fluidity of the game, I could have easily done so, given that the title also allows you to set an unlimited framerate, to make the most of the most performing configurations and satisfy even the most fanatic of framerate.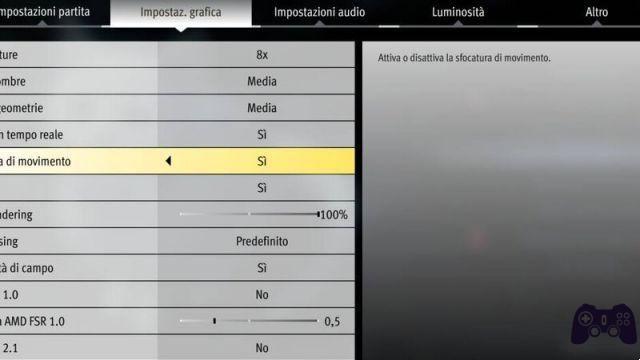 The various graphic options present in the two games are also very similar, if not practically identical. Quality of the shadows, of the geometries, reflections in real time and much more: Lost Judgment on PC is particularly scalable and, while not lending itself to various technical virtuosity, manages to do just fine. Not to be underestimated here eithervery good implementation of AMD FSR 1.0 and 2.1 technology, which at the price of an almost imperceptible technical duty, makes the framerate much more stable.
In short, as easily predictable, even without making miracles, this new PC version of Lost Judgment is the best place to enjoy Yagami's latest adventure. Are you ready to unravel this mystery too?