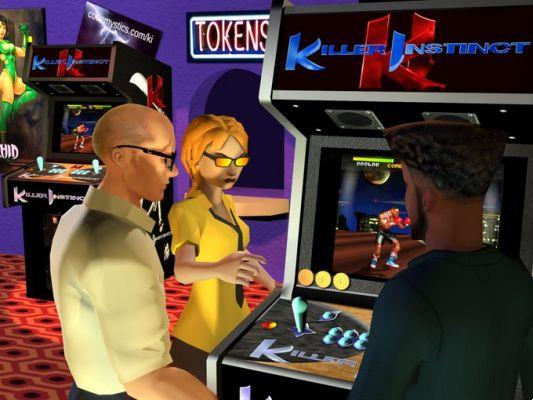 It has been almost ten years since the last iteration of the Killer Instinct saga. The well-known fighting game born from the brilliant minds of Rare's creatives, and then passed first into the hands of Double Helix Games and finally among those of Iron Galaxy, seems to be close to a return. Already a few years ago several rumors pointed the finger at a return of the series, but apparently it seems that we are finally here; but here is what is happening in these hours on the web.
As many users have pointed out, a mysterious post on the official page of Code Mystics Inc. If this name is not new to you, suffice it to know that it is a cross-platform development studio that focuses on creating video games that wink at a bygone videogame era and that, at the same time, they can enjoy a modern technical sector.
The post leaves little doubt, and as we can see from the image published in these hours there is a strong presence of crystalline references to the Killer Insinct franchise and to the era of arcades full of arcade cabinets. In addition to the image, a link is also circulating on the net that refers directly to the Code Mystics site, where a countdown which, at the time of writing, means that there are 38 hours 12 minutes and 10 seconds left for something not yet very specific.
pic.twitter.com/BRpZ4LcLpT
— Code Mystics Inc. (@CodeMystics) November 30, 2022
The signals seem clear, and the speculation by fans of the saga have already exploded into a myriad of possibilities. There are those who believe in a new main chapter of the saga and those who think that Code Mystics is actually working on a project more focused on retrogaming, bringing the classic chapters back to life, or something more related to the multiplayer and competitive component of the title . Whatever this novelty is, we just have to wait for the end of the countdown with great patience and curiosity.