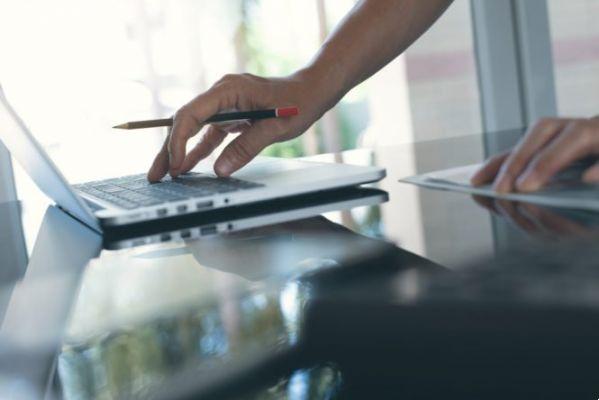 I management software they can be considered autonomous and self-sufficient programs, and moreover they are easy to use thanks to the intuitive nature of the interfaces that distinguish them: even those who are not expert in programming languages ​​can benefit from them without difficulty.
However, we must not forget that they have some specific needs from a technical point of view, especially as regards the capacity and speed of the machines on which they are installed.
In other words, it is not enough to identify the software that best suits your needs, but it is also necessary to have the most appropriate technical means available to allow you to run the management system as it should, not only on company computers but, more generally, in all devices used by users.
On-server solutions
After finding in the store of Teamsystem the most effective program for your company, it is useful to focus on server solutions, bearing in mind that they presuppose a considerable background in relation to technical assistance.
The initial investment that must be sustained is more or less high, but what matters most is that a part of the budget must be reserved for maintenance, for which both economic and human resources will be needed. With an on server solution, the program is installed on a local device, and can be used by this device or by others that are connected.
The strengths and weaknesses of on-server management systems
When evaluating the possibility of using an on-server management system, one cannot help but take into account the potential weaknesses with which one might have to deal, starting with the length of installation times.
Two other flaws that cannot be overlooked are the little dynamism and poor mobility for use. Maintaining the software could be costly. However, the advantages that can be enjoyed are many, and among these the safety which derives from being able to count on the software and all the data on site. Furthermore, in case of need, it is possible to act directly on the server.
Cloud solutions
The alternative to on-server solutions involves the cloud: for management systems, the choice of using dedicated programs through the cloud, that is to say a virtual place that allows the archiving of company data and their collection, is increasingly widespread. The software is installed right in the cloud, and an interface is available through a convenient web service that allows access.
The cloud is physical for the manager, as it is still based on a server, but it is virtual for the customer who uses it. The manager is none other than the provider, on which data security depends, and which also takes care of the maintenance of the servers, their effectiveness, their updating and their security.
The strengths and weaknesses of on-cloud management systems
As you can guess, if you refer to an on-cloud management software you are relieved of numerous tasks and responsibilities, and this translates into more than substantial savings, both in terms of resources and in terms of time. With the cloud you can decide whether take out a subscription, yearly or monthly, or whether to pay according to actual use.
Cloud management systems have the advantage of being accessible anywhere and at any time, provided you can count on one Internet connection. Of course, you need to evaluate the opportunity to entrust your company's data to third parties, but it is still worthwhile to increase the versatility of your operations, also because access to data it is guaranteed with any interface and regardless of the operating system that is adopted.
Further Reading:
Because if you have a jewelry store you should use management software
How to print from android phone
How to choose a management software for hairdressers?
How to choose a management software for restaurants: 7 tips
What is Edge Computing?